News
Tory MP brands school move to Welsh medium a 'step backwards'
//= do_shortcode('[in-content-square]')?>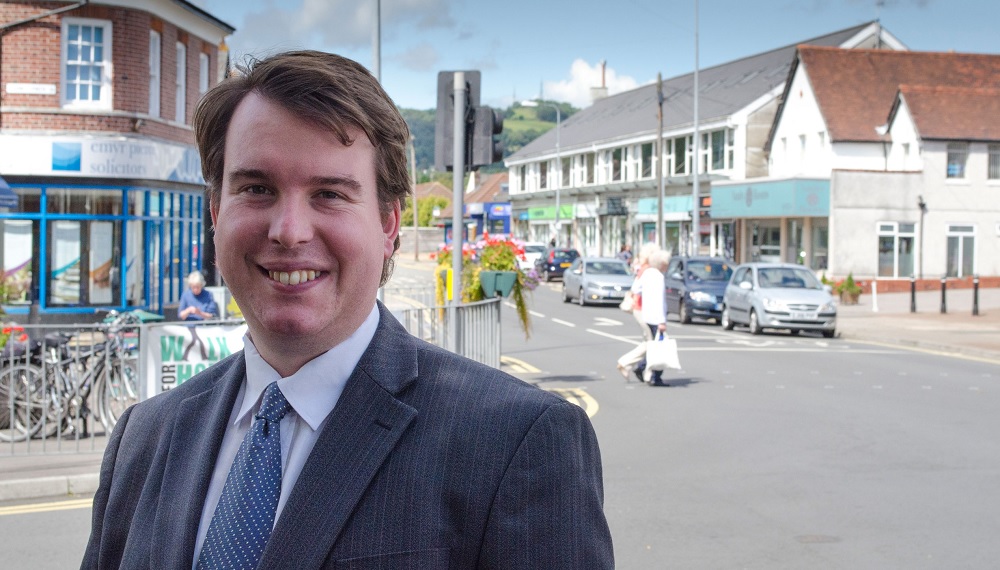 A Tory MP has branded a school's move to teach through the Welsh medium a "step backwards".
Craig Williams, who represents Montgomeryshire, made the comments after Powys County Council published a statutory notice to change Ysgol Bro Hyddgen from dual-stream.
A public consultation showed the public back the proposal, but Williams claims that it was weighted "against the views of parents".
In total 440 people completed the consultation response form, and of the respondents, just over 61 per-cent are in favour of the proposal, while 37.5 per cent are against and over 1.3 per cent didn't know.
It is expected that from September 2022, the reception class at Machynlleth's Bro Hyddgen will be taught in Welsh, in a move which will eventually see all classes from reception to sixth form taught in the language.
The proposals will not affect any pupils currently being taught at the school.
Powys County Councillor Elwyn Vaughan, who is also chair of governors at the school, backs the plan.
He says Welsh language skills would help pupils access 10,000 jobs where Welsh language skills are advantageous in the region.

'Concerns' 
Williams told the County Times: "Having recently met a group of constituents and parents in Machynlleth, whose children currently attend Ysgol Bro Hyddgen, I have heard their deep concerns regarding the Council's intentions to replace the dual stream curriculum at the School with a Welsh medium curriculum.
"Clearly local people and parents are extremely worried that the Council's consultation process was heavily weighted towards the views of the School's governors, and against the views of parents.
"It would appear to be a step backwards to take away the choice of dual stream education for a whole community, forcing hundreds of Powys pupils to attend schools' miles away from their homes and potentially out of county."
Elwyn Vaughan said: "This matter shouldn't be seen as a 'Welsh vs English' thing, and I deplore those that try to make it such.
"It should be seen as a matter of ensuring the best education possible for all our young people, for enabling our future generations to gain the skills for the 21st Century, for building the capacity of our young people, for ensuring their maximum potential and ensuring that they can play a full part in a bilingual society and multilingual world."
Speaking after the statutory notice was issued last week, the Cabinet Member for Education and Property, Cllr Phyl Davies, said the move would help the council to meet the aims within its "Strategy for Transforming Education in Powys".
"It would also ensure that all pupils attending the school have the opportunity to become fully bilingual, fluent in both Welsh and English, therefore contributing to the Welsh Government's aspiration to achieve a million Welsh speakers by 2050," he said.