News
Tory MP slammed for making constituents pay £2.50 for her 'junk mail'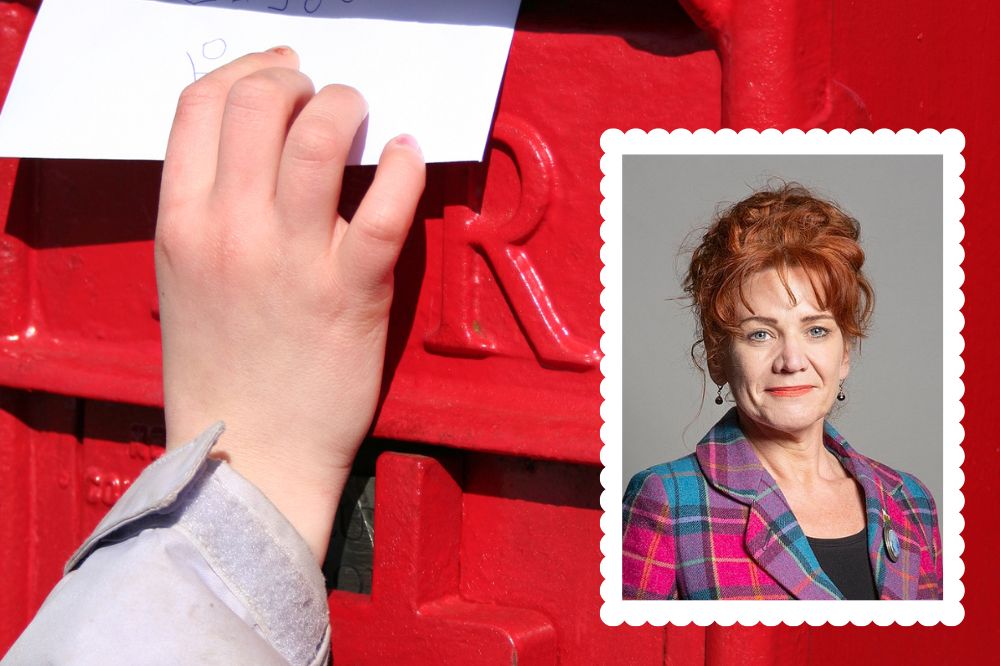 Wrexham MP Sarah Atherton has been slammed for sending out campaign leaflets with invalid stamps on them.
The rookie mistake has resulted in some of her constituents having to fork out £2.50 at the Royal Mail sorting office.
Gwenfair Jones is a Plaid Cymru Community Councillor for the Gwersyllt ward where some of her constituents are now out of pocket as a result of their MPs blundering.
Coun Jones told Nation.Cymru: "People in Gwersyllt and Wrexham are struggling to make ends meet at the moment.
"Having to pay £2.50 for Sarah Atherton's junk mail rubbish and having to fetch it from the sorting office is unreasonable.
"Sarah Atherton is supposed to be a professional politician and if she can't manage to send out leaflets without making people pay for them, then something's badly wrong."
Pay up
One of the MP's constituents, who lives in Gwersyllt, said the postman left her a message saying there was a letter for her at the Royal Mail sorting office in Wrexham, and that she would have to pay £2.50 for it.
She said she was happy to speak with Nation.Cymru but wanted to remain anonymous because she doesn't want further media attention.
She did a shout out on social media asking if there was any way of finding out who sent the letter because she was worried it was a scam.
The letter turned out to be a leaflet from the Wrexham MP.
The mother of two said she's wasted time, effort and money on the MPs "campaign and advertising. She used invalid stamps, it's not on and people shouldn't be charged for this."
No apology
The young mum said she was told by a Royal Mail member of staff that they have "a considerable amount" of Ms Atherton's leaflets taking up room in the sorting office.
As it happens, the MP's office is directly opposite the sorting office but it was closed when the constituent picked up the letter. She later managed to make contact and has put in a complaint.
She said this morning (16 March): "It's been 48 hours since I contacted her office and I have still not received a phone call or an apology or any information on how she will reimburse me.
"I only paid because I didn't know who had sent it or what was in the envelope."
She then had to get a lift into Wrexham to get to the sorting office to collect the letter.
"It's not just about the £2.50 it's about the effort because it was a special trip I had to make. It's about three miles away from where I live and I had to take my child with me.
"The envelope was plain – which really annoyed me because there was no way of telling what was in it. I opened it in front of the fella' on the desk in the sorting office and he said they all thought they were letters from the council."
No comment
A Royal Mail spokesperson said he believed that Sarah Atherton MP had prepared a statement on this.
Nation.Cymru has emailed the MP twice and left a message at her constituency office in Wrexham.
This morning we called her office again to ask for the prepared statement, only to be told to keep emailing the MP and that she might, or might not decide she wants to respond.
As regards the £2.50 people have to pay for one of the MPs leaflets, a Royal Mail spokesperson said:
"Generally, such surcharges are applied in cases where a customer has inadvertently posted items with insufficient postage or invalid stamps."
---
Support our Nation today
For the price of a cup of coffee a month you can help us create an independent, not-for-profit, national news service for the people of Wales, by the people of Wales.