News
Tory MS annoys the Llywydd by speaking for too long in Senedd debate
//= do_shortcode('[in-content-square]')?>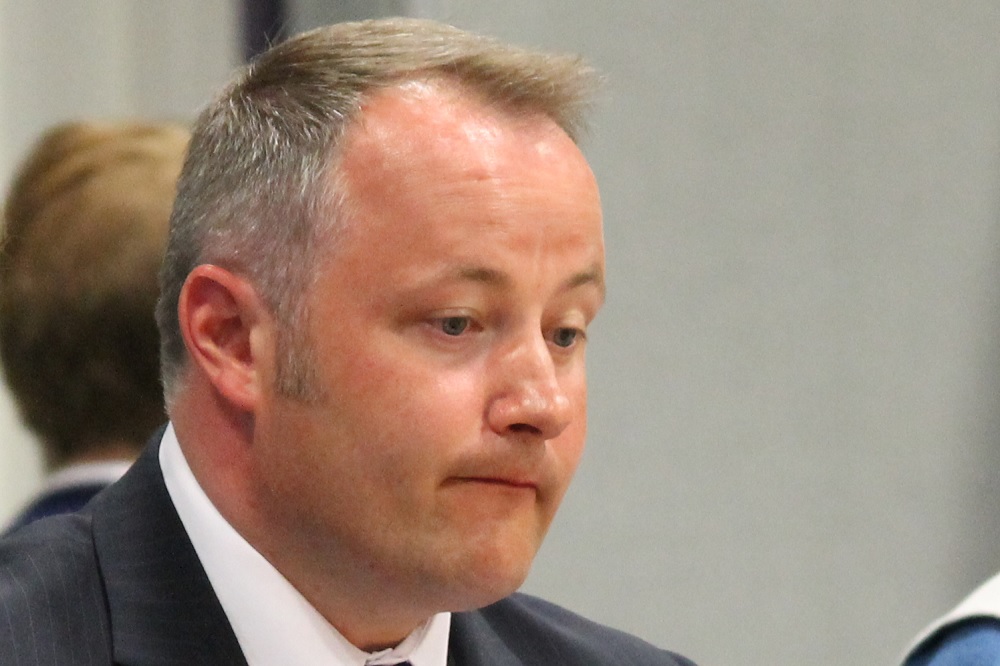 A Tory MS has annoyed the Llywydd by speaking for too long in a debate in the Senedd.
Darren Millar, who represents Clwyd West, was told off by Elin Jones during his speech during a debate about Welsh Government's annual report on inter-governmental relations for the period.
The Llywydd interrupted the Conservative Senedd member and told him the he was "testing" her patience.
Millar had been criticising the Welsh Government and asked the First Minister Mark Drakeford if he took responsibility for the "occasional souring of relationships" with the UK Government in Westminster.
He also accused Labour of being "disruptive" in "trying to prevent" the UK from leaving the EU.
Elin Jones said: "You're testing me here now. You're out of time.
Darren Millar said: "I want to end on a positive note."
Elin Jones said: "All right; inject some positivity, then."
Millar then went on to say that he is a "proud Irish citizen as well as being a British citizen" and told the First Minister that he was glad to hear his "references to engagement with Ireland through the British-Irish Council".
The Brexit-backing MS has retained his EU citizenship, despite voting to take it away from others.

The First Minister replied: "My own assessment of my statement would be that I was doing my best to err on the side of generosity through it all.
"I struck out references to the shared prosperity fund, to the poisonous impact of the United Kingdom Internal Market Act 2020, to the struggles to persuade the Treasury to operate the rules by which it itself ought to be bound, because I wanted – I'm going to do that as much as I can – to emphasise the need for positive relationships between all Governments across the United Kingdom."