News
Tory MS makes bid to become mayor of London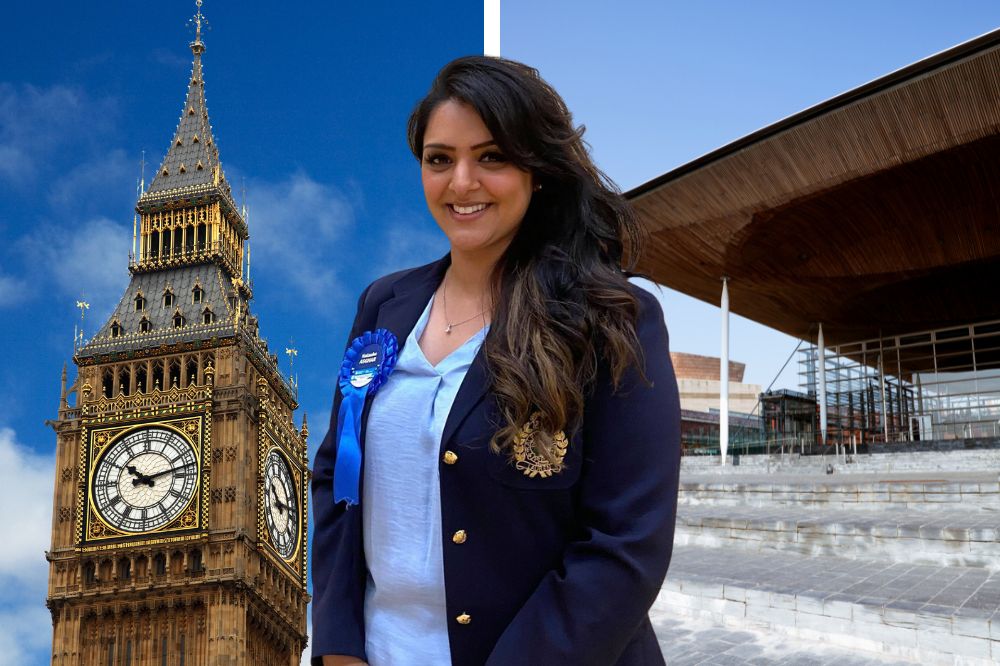 Emily Price
A Welsh Conservative Senedd member has launched a campaign to replace Sadiq Khan as the next mayor of London.
Shadow Minister for Transport and Technology and South Wales East MS, Natasha Asghar announced on Monday (May 22) that she had put in an application to become a Conservative mayor of London candidate.
In a social media post she said: "For two years I have been fighting against Labour's policies in Wales – and now it's time to take the fight to London.
"It's time for a change and I can be the breath of fresh air Londoners need."
The South Wales East MS also posted a video alongside the announcement in which she can be seen walking down a street in London.
🚨 I've applied to become the @Conservatives Mayor of #London candidate.
🥀 For 2 years I have been fighting against Labour's policies in Wales – and now it's time to take the fight to London.
👇 It's time for change and I know I can be the breath of fresh air Londoners need. pic.twitter.com/I3tKUK8WRx
— Natasha MS (@natasghar) May 22, 2023
"Bitter"
A Welsh Conservative source who did not wish to be named told Nation.Cymru that "quite a few Tory members are disappointed" with Ms Asghar's plans to "abandon ship".
The Tory MS's London announcement comes just 11 days after she declared in the Senedd that she was a "resident" of Newport and was concerned about the introduction of 3 weekly bin collections.
Sadiq Khan has been the Labour mayor for London since 2016 and plans to secure a third term in the 2024 mayoral election.
If the South Wales East MS were to become successful in her London mayor bid, she plans to scrap expansion of London's ULEZ projects, tackle the housing crisis and restore trust in the Met police.
Minister for Economy, Vaughan Gething re-tweeted the Tory Ms's announcement alongside the caption: "To be fair to him Andrew RT did a much better April Fool's clip – and he got the date right."
Natasha Asghar hit back: "Awww Vaughan I know you'd miss me, but there is no need to be bitter on Twitter."
The Welsh Liberal Democrats condemned the Tory MS for entering the London mayor race.
A Welsh Liberal Democrat Spokesperson said: "This is just yet more evidence that the Conservatives see London as a bigger priority than Wales.
"The people of South East Wales will rightly be confused about this move. Representing a community is a full-time job that requires commitment, Natasha Ashgar will need to have a serious think about where that commitment lies, in Wales or London?"

"Champion"
Labour Councillor for Blackheath, London, Luke Warner responded to the news on Twitter saying: "Doesn't care about her Welsh constituents; wouldn't know anything about Londoners' concerns. Ah, yes, must be a Tory!"
Natasha Asghar replied: "Are you one of my constituents? As I don't have any complaints."
In 2021, the South Wales East MS was named as one of the 100 most "influential and inspiring" women in the world after she made the BBC's 100 Women list.
A Welsh Conservative Senedd Spokesperson said: "Over the last two years Natasha has proven herself to be a great communicator and a fantastic champion of the causes close to her heart.
"We wish her all the best as she enters the start of the process for her candidature."
Nation.Cymru contacted both Natasha Asghar and Welsh Conservative leader, Andrew RT Davies for comment.
---
Support our Nation today
For the price of a cup of coffee a month you can help us create an independent, not-for-profit, national news service for the people of Wales, by the people of Wales.