News
Tory MS warns closed list system will 'weaken democracy in Wales'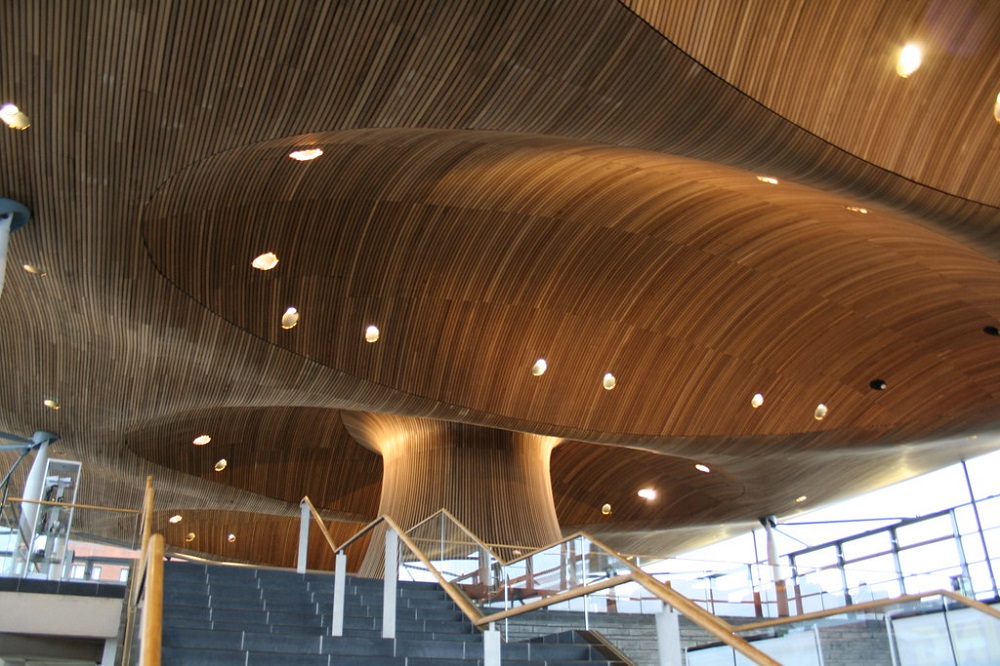 Emily Price
A Welsh Conservative Senedd Member has called on the First Minister to outline how the Senedd Reform Bill will make MSs more accountable to the public.
Plans to increase the size of the Senedd by a third and abolish first-past-the-post voting and single-member constituencies for elections were announced by the Welsh Government earlier this month.
If the Bill is implemented there will be 96 Senedd members compared with the current 60, with the 40 constituencies electing a single representative by first-past-the-post and 20 additional members chosen proportionally from five regions, replaced.
Instead, there will be 16 enlarged constituencies across Wales, with six members elected in each area using the D'Hondt formula, which is currently used to elect the 20 additional members.
Reflecting on the proposed closed list system, Shadow Minister for Mental Health and Wellbeing, James Evans MS says that voters should be able to vote for both the party and the candidate of their choice independently of each other.
Speaking in the Senedd, the Mid Wales MS said: "The closed list system removes the option for people to pick their preferred candidate and will make Senedd Members party political mouthpieces and more concerned about serving their party pay masters than the people who elect us here to serve them.
"I grow increasingly concerned that this proposed system could undermine our elections in Wales and weaken democracy. Respectively, some voters look to individual candidates to represent them not parties. We should do well to remember that devolution is supposed to strengthen our local communities, not overlook them by taking away choice."

Candidates 
Instead of five-year terms, under the new system MSs will be elected for four-year terms and all candidates will have to live in Wales.
The maximum number of ministers appointed by the party forming the Government will be increased from 12 to 17, and there will be two deputy presiding officers instead of the current one.
Plans to require parties to select gender-balanced lists of candidates for the new enlarged constituencies will be contained in a separate Bill.
If the changes are supported by the Senedd they will be adopted for the next set of elections in 2026.
Speaking after Plenary, Mr Evans added: "Here in Wales, we can have a truly representative system that reflects the will of the people and puts us ahead of the electoral system in England. If we are to get the bread-and-butter issues under control, we need to make sure that our institutions are fit for purpose and undergo a fair and proportionate electoral process.
"The people of Wales want to be able to freely choose who they wish to represent them and an open list system, where voters can cast a vote for both their choice of political party and preferred candidate is the strongest possible solution.
"Once again, the Welsh government have got their priorities wrong. Focussing on constitutional reform when public services are in dire need of care and attention. Even then, they can't even seem to deliver on a constitutional model that directly improves electoral process here in Wales."
Mr Evans has said he will continue to call for an open list system and urged the Welsh Government to look at other countries such as Denmark, who permit voters to cast a vote for their preferred party and preferred candidate.
---
Support our Nation today
For the price of a cup of coffee a month you can help us create an independent, not-for-profit, national news service for the people of Wales, by the people of Wales.