News
Towns and villages in Ceredigion set to receive official name changes
//= do_shortcode('[in-content-square]')?>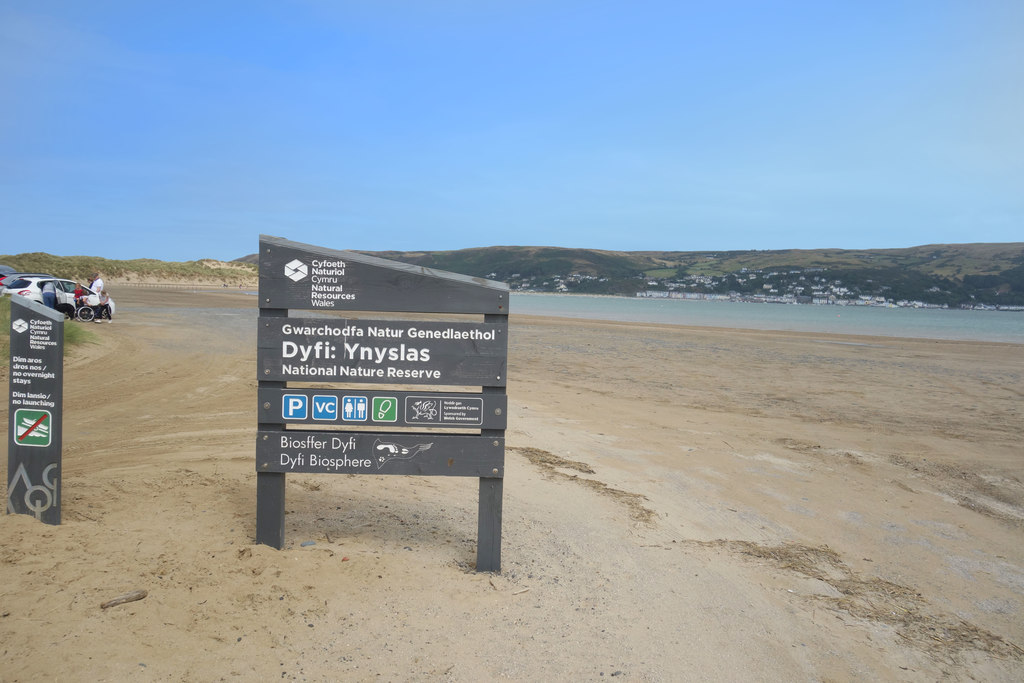 A host of town and villages in Ceredigion are set to receive official name changes.
The move by Ceredigion County Council comes after it was given recommendations of place names from the Welsh Language Commissioner.
The recommendations, which are part of an attempt to standardise place names in Wales, have also have been through consultation with community and local councils.
A report put before members of the county council's language committee said that each town and village will now have "one standard form" instead of using "variant spellings",
Many place names will have hyphens added to them in order to standardise the Welsh. Others will have subtle changes to the spelling and cleaning up of the Welsh grammatical form.
The report outlined what described as "inconsistency" in the council's official records for the names of towns and villages, with many signs differing from the officially recorded name.
The report said: "The Welsh Language Commissioner has a responsibility to provide recommendations on the standard forms of Welsh place-names.
"The aim of the project is to ensure consistency and accuracy throughout Wales.
"There is an inconsistency in place names in Ceredigion – in many cases the names recorded on the Council Gazetteer [the official council record] are different from those on the current signs, and in some cases also differ from the Community Council."

'Full list' 
Here is the full list of recommended changes:
Aberarth – Aber-arth
Aberbanc – Aber-banc
Abermad – Aber-mad
Aberffrwd – Aber-ffrwd
Aberporth – Aber-porth
Adpar – Atpar
Banc Y Darren – Banc-y-darren
Blaen-cil-llech – Blaencil-llech
Blaennanerch – Blaennannerch
Blaenporth – Blaen-porth
Blaenplwyf – Blaen-plwyf
Bontgoch – Bont-goch
Borth – Y Borth
Brongwyn – Bron-Gwyn
Bryngwyn – Bryn-Gwyn
Brynteg – Bryn-teg
Bwlchllan – Bwlch-llan
Bwlch y Groes – Bwlch-y-groes
Capel Betws Lleucu – Capel Betws Leucu
Cefn Llwyd – Cefn-llwyd
Cei Bach – Cei-bach
Cnwch Coch – Cnwch-Coch
Coed y Bryn – Coed-y-bryn
Comins Coch – Comins-coch
Craig y Penrhyn – Craig-y-penrhyn
Croeslan – Croes-lan
Croesyllan – Croes-y-llan
Cwm Cou – Cwm-cou
Cwmsychpant – Cwmsychbant
Dihewid – Dihewyd
Dolybont – Dôl-y-bont
Drefach – Dref-fach
Egwlysfach – Eglwys-fach
Felinfach – Felin-fach
Felinwynt – Felin-wynt
Ffair Rhos – Ffair-rhos
Ffos y Ffin – Ffos-y-ffin
Ffynnon Oer – Ffynnon-oer
Gilfachrheda – Gilfachreda
Glanwern – Glan-wern
Gorsgoch – Gors-goch
Llanarth – Llannarth
Llandyfriog – Llandyfrïog
Llanfihangel y Creuddyn – Llanfihangel-y-Creuddyn
Llangynfelin – Llangynfelyn
Llanwnen – Llanwnnen
Llundainfach – Llundain-fach
Llwyngroes – Llwyn-y-groes
Maescrugiau – Maesycrugiau
Maesllyn – Maes-llyn
Neuaddlwyd – Neuadd-lwyd
Pantycrug – Pant-y-crug
Parcllyn – Parc-llyn
Penbontrhydbeddau – Pen-bont Rhydbeddau
Penparc – Pen-y-parc
Penrhiwllan – Penrhiw-llan
Penrhiwpal – Penrhiwpâl
Penrhyncoch – Penrhyn-coch
Pentrebach – Pentre-bach
Pentregat – Pentregât
Pentrellwyn – Pentre-llwyn
Pentre'r Bryn – Pentre'r-Bryn
Penuwch – Pen-uwch
Pont Ceri – Pontceri
Pont Creuddyn – Pontcreuddyn
Ponthirwaun – Pont-hirwaun
Pontrhydygroes – Pomt-rhyd-y-groes
Pontsian – Pontsiân
Prengwyn – Pren-gwyn
Rhyddlan – Rhuddlan
Rhyd-Rosser – Rhydroser
Talsarn – Tal-sarn
Talybont – Tal-y-bont
Tanygroes – Tan-y-groes
Trawscoed – Trawsgoed
Tregroes – Tre-groes
Tre'r Ddol – Tre'r-ddôl
Tremain – Tre-main
Troedyraur – Tored-yr-aur
Ty'n y Graig – Tyn-y-Graig
Ty'n-yr-Eithin – Tyn'reithin
Tyngrug-isaf – Tyn-grug-isaf
Ynyslas – Ynys-las
Ystrad Aeron – Ystradaeron
Ystrad Fflur – Ystrad-fflur
Ystrad Meurig – Ystradmeurig