News
'Toxic environment' prompts resignations from council covering one of the wealthiest parts of Wales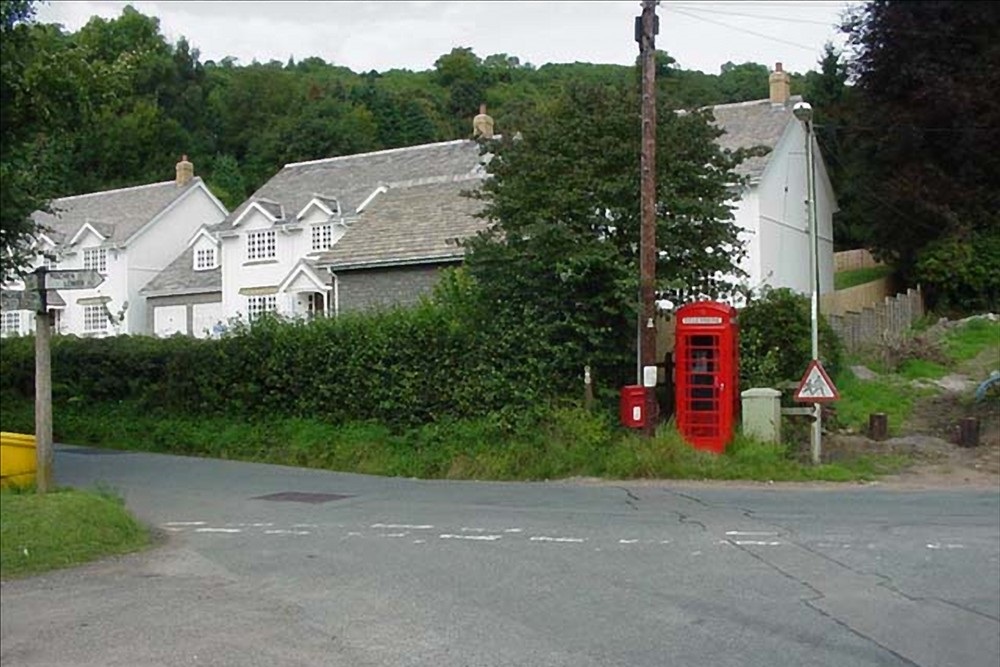 "Toxic" behaviour in one of Wales' most prosperous villages has led to the resignation of seven of the nine community councillors as well as the council clerk.
The highly unusual situation, which has involved a criminal prosecution and the imposition of a restraining order on a local resident, was revealed in a social media posting by Jayne Garland, the outgoing clerk of Draethen Waterloo and Rudry Community Council.
The council covers three small communities in the southeast of Caerphilly county borough. One home in Draethen is currently on the market for £1.1m.

Abuse and intimidation
In her Facebook post, Mrs Garland wrote: "Last night due to abuse and intimidation directed at one of our members, most of the DWR Community Council stepped down in support of our Chair Sarah Parks-Jones against what has become a toxic environment orchestrated by just a few in the Draethen area.
The relentless persecution of our Chair by a small but vocal minority enabling the relentless bullying by two individuals, one of whom has been found guilty of an affray, is subject to a restraining order and was most recently convicted of a criminal offence of assault by beating, at Cwmbran Magistrates Court, of the partner of our Chair, has resulted in all but two councillors stepping away from elected office.
"For her own safety and, she said, 'to prevent the council from further disruption' our Chair resigned and stepped back out of public office. She said she had decided some while ago that certain individuals were using her position as Chair as a tool to persecute her, so by stepping back this would deny them that access.
"In support of Sarah Parks-Jones and the amazing work she has done in the short time she has been part of the council, everyone acknowledged the valuable contribution she has made to the area. She has endured physical, verbal and mental abuse from a small section of the community, she has been subjected to relentless harassment and her partner physically assaulted resulting in convictions for the perpetrator."
Ashamed
Mrs Garland added: "Cllr Kevin Stanworth [one of the two remaining councillors who has not resigned] said at the meeting that 'the Draethen community should be ashamed of themselves firstly that a vocal minority [has been] peddling defamatory remarks about the Chair enabling the persecution in their unjustified bullying of an elected Member and secondly the silent minority who instead should stand out against such disgusting behaviour that's been happening in that village',
"This council, its members and officers have done more recently for that village than any other council in the many years of DWR Community Council and those members now stepping back will be a huge loss not just to Draethen but to the whole area of Draethen Waterloo and Rudry. It's a very sad night.
"This unacceptable behaviour by some in our society is becoming a barrier to those considering running for election. It has implications for the representation we see in UK politics, as female politicians and those from ethnic minority backgrounds receive disproportionate levels of abuse.
"Without urgent action, we risk going backwards on this issue. In 2016 many hoped that the tragedy of Jo Cox's murder would be a wake-up call and abuse and intimidation in public life would be taken seriously and addressed. Seven years on, the problem appears to be worsening. MPs and local councillors alike frequently recount horrific and traumatic threats.
"Sir David Amess' tragic murder in 2021 highlights the ongoing risk of violence. The Jo Cox Foundation was set up to protect our democracy for future generations.
"Sadly to protect herself from further attacks and to protect the physical and mental health of herself and her family [the Chair] has stepped back to remove one area of access those perpetrators have been using to harass and abuse her. A very sad day for democracy."
When we contacted Mrs Garland and asked her for further details about the background to what had happened, she said it would be inappropriate to expand on her comments because there was the possibility of further police action. She would not name any of those involved in the alleged toxic behaviour.
Mrs Garland said he had been involved in discussions with officials of Caerphilly County Borough Council and would delay her departure as clerk until elections for the vacant council seats were organised.
---
Support our Nation today
For the price of a cup of coffee a month you can help us create an independent, not-for-profit, national news service for the people of Wales, by the people of Wales.