News
Transport for Wales under fire after failing to meet new trains target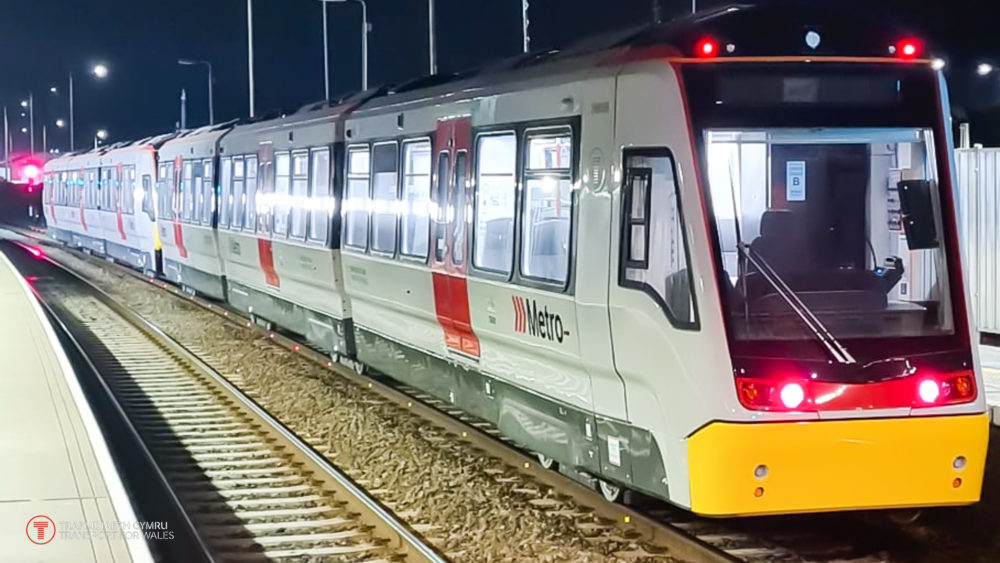 Plaid Cymru has criticised the Welsh Government's handling of Transport for Wales (TfW) and its failure to meet the pledge that new trains would make up 95% of train stock by 2023.
Marking five years since TfW took over the rail franchise for Wales, PlaidCymru complained of "old trains, late trains and customer dissatisfaction," and demanded an improvement in the service being offered to passengers.
When TfW took over the franchise from Arriva in 2018, they promised that customers would 'begin to see improved services from the outset'. However, five years later it consistently gains the lowest approval ratings of rail services in the UK and stations in Wales have the highest service cancellation rate.
Last month, TfW was confirmed as the is the worst ranked rail operator for overall customer satisfaction in Britain, according to the latest Rail User Survey conducted by Transport Focus, the independent watchdog for transport users.
It revealed that overall satisfaction with services has fallen to 72 per cent, the lowest level recorded across the 15 rail operators included in the survey. In the last year the satisfaction level recorded by  passengers has declined by 10 points.
Punctuality, reliability, and service frequency are among the key areas where passengers were unhappy and TfW was ranked in 15th place across all three categories.
Plaid Cymru has revealed  that currently only 29% of TfW services are being operated with new trains as we approach the end of the year.

Lack of funding
The Welsh minister responsible for transport, Lee Waters, said recently that he expects trains in Wales 'will get less reliable in the next five years' due to a lack of funding from Westminster, leading to accusations of a "real lack of a plan and ambition for rail in Wales".
Plaid Cymru's transport spokesperson, Delyth Jewell, said: "When TFW took over the rail franchise in Wales, we were promised by the Labour Welsh Government that passengers would see improved services from the outset.
"But five years on, too much of the rail network in Wales can still be summarized by its old trains, late trains and huge levels of customer dissatisfaction. Punctuality, reliability and frequency of services has fallen. Poor information and support for passengers during disruption is still the norm.
"I'm also concerned that the government has said that we can expect trains in Wales 'will get less reliable in the next five years', showing a real lack of a plan and ambition for rail in Wales.
"From Westminster, we continue to receive empty promises on investment that never materialise, and are then swiftly abandoned. The electrification of rail lines for the north of Wales, like the south, was promised one day then scrapped the next. HS2 has also been scrapped, with billions of pounds in consequentials held back.
"In Plaid Cymru, we continue to strive for ambition for our transport sector. We accept that there are vast funding issues for our railways, but it's so frustrating that the Welsh Government haven't done more to demand the full devolution of rail which, if achieved, would allow us to control these levers ourselves.
"With the billions we've been denied from the HS2 project, we could develop new services and upgrades, we could ensure the electrification of rail lines for the north and south of Wales and we could shore up our struggling bus network.
"But as is stands, standards of Welsh rail are not moving forward, and any ambition for transport by Labour and the Tories remains at a halt."
New trains
TfW said: "Some of our original targets set in 2018, including 95% of journeys being on new trains by 2023, have been revised because of the pandemic and other factors.
"Good progress is now being made on the supply, testing and introduction of our £800m fleet of brand-new trains.
"We've also… increased rail services by 20% since taking over the Wales and borders franchise and invested £33m in our stations in just five years."
Following the Covid pandemic the operator said targets had be reassessed due to its impact, including "disruptions in supply chains, the delivery of infrastructure needed to operate new services and the ability to train new train crews.".
In response to a written question from Delyth Jewell asking what proportion of rail journeys in Wales are currently being undertaken by new trains, specifically Class 197, Class 230, Class 231 and Class 756 trains? Lee Waters replied "Transport for Wales (TfW) has accepted a number of Class 197, 230, 231 and 756s and these will be introduced into service as they complete testing and when the new Core Valley Lines infrastructure opens. TfW reports that currently 29% of its services are being operated with new trains."
---
Support our Nation today
For the price of a cup of coffee a month you can help us create an independent, not-for-profit, national news service for the people of Wales, by the people of Wales.