News
Trees could be planted by council soak up water and prevent floods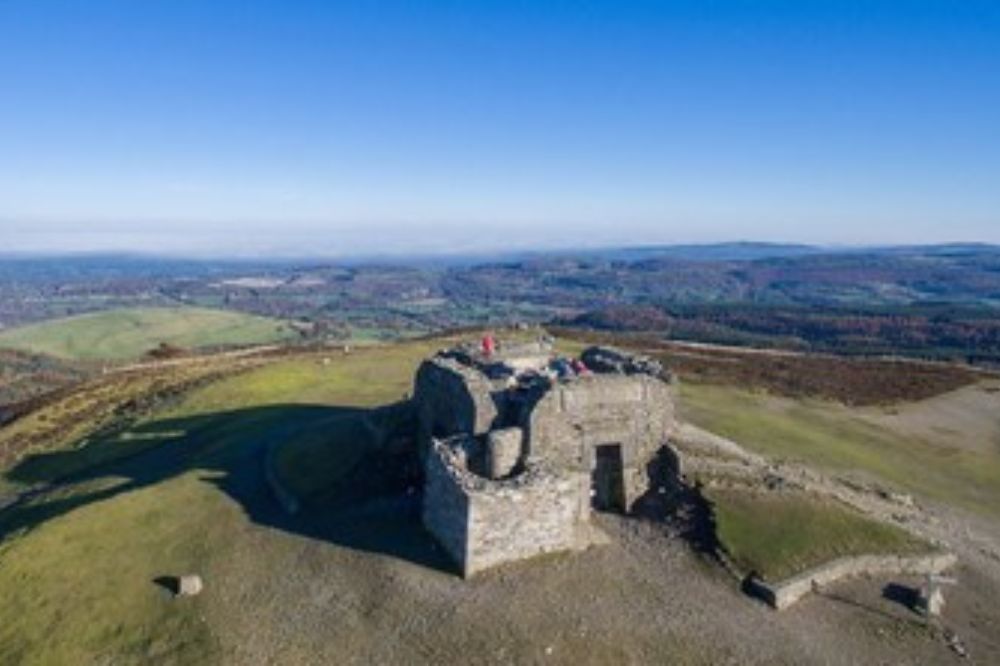 Rory Sheehan – Local Democracy Reporter
Trees could be planted on the slopes of Moel Famau to help prevent regular flooding from the River Alyn which can blight areas of Flintshire such as Caergwrle.
Flintshire Council is looking at how it can put land it may no longer need to use in helping improve the environment.
The council's climate change committee discussed the authority's carbon offsetting by tree planting as it bids to become carbon neutral by 2030.
Chief planning and environment officer Andrew Farrow said shortfalls in the council budget may have an impact on decisions about how surplus land is disposed of.
But environmental considerations are likely to be made before that happens, as he cited council-owned land on the slopes of Moel Famau as an example of an area that could be used to try something different.
Climate change and carbon reduction programme manager Alex Ellis outlined how wetlands, trees, and the generation of renewable energy or carbon capture could be used to offset emissions.
The council is committed to developing a Flintshire 'forest plan' by next year detailing sites and funding for planting. The council is currently adopting a 'right tree, right place' principle, identifying sites in the county for planting.

Potential areas
She said: "Over many years we have been carrying out tree planting due to the many benefits associated with having increased canopy cover.
"It is becoming increasingly difficult to find suitable spaces to plant trees, and officers need to consider areas within Flintshire's broader land holdings.
"The plans are contingent on appropriate land coming forward which previously might not have been used for carbon off-setting, access or conservation.
"The climate change team have been working closely with the natural environment team to identify potential areas for land for tree planting."
She added: "Historically when land has become available it has been disposed of to generate income for the council."
Mr Farrow said that councillor support was needed to create a land use analysis decision flow chart for the management of its land assets.
Grazing
He said: "It's important to stress this is a work in progress, we're looking for your support for that tool to look at how we analyse land when it becomes available.
"We are already thinking about this and have already done this for one plot of land which became available on the flanks of Moel Famau where there was a grazing licence which we knew was coming to an end.
"Even that small piece of land had competing ambitions on it because what we were trying to do was slow the flows down – because Moel Famau goes into the River Alyn which regularly floods as Cllr (David) Healey will know.
"We have got some experience of doing this but even on a small plot of land like that it was quite difficult to come up with a scenario and future programme that suited everybody."
He added: "That site on the side of Moel Famau I'd suggest was much better for increasing its biodiversity and its ability to retain its flood waters."
Cabinet member for climate change, Caergwrle Cllr Dave Healey (Lab) said he was interested in Mr Farrow's update.
He said: "I know that there was this idea of planting trees on the slopes of Moel Famau which would help to alleviate flooding by absorbing the flood of the River Alyn, so it causes fewer floods downstream.
"As I understand the issue was from the perspective of biodiversity – that you need a mosaic of different habitats not just trees.
"I just wanted to check with Mr Farrow that we haven't given up on that idea because I think it was very, very important in tackling the flooding of the River Alyn higher at source."
Mr Farrow said: "No we haven't given up on it at all and we're working with other partners because there are some other big landowners (such as Natural Resources Wales) up there as well."
The committee voted to support the development of a land use analysis decision flow chart for the management of its land assets
---
Support our Nation today
For the price of a cup of coffee a month you can help us create an independent, not-for-profit, national news service for the people of Wales, by the people of Wales.