News
Trio sentenced for illegally dumping waste at industrial unit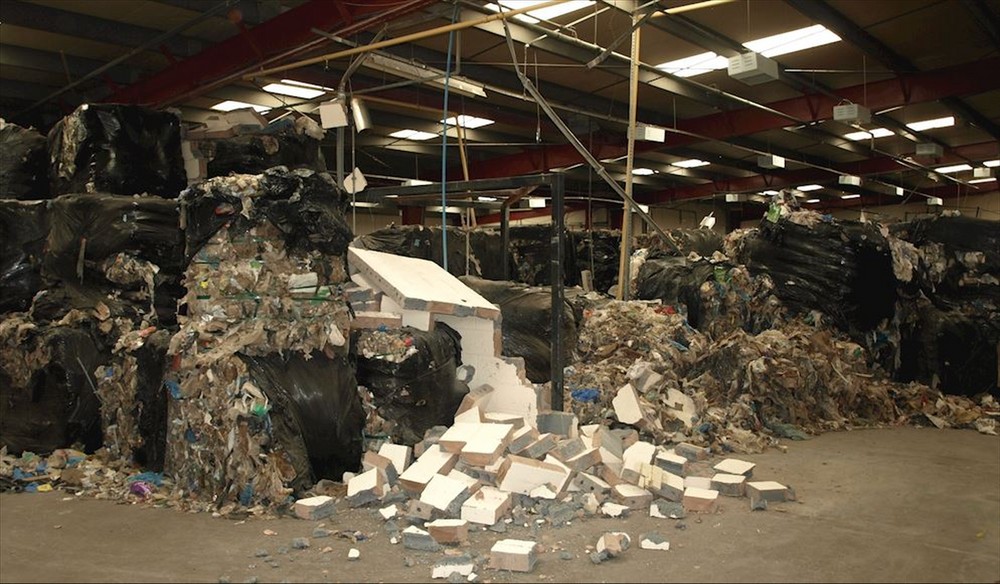 Three men have been sentenced for illegally depositing waste at an industrial unit in Wrexham which  resulted in over £900,000 of damage.
Investigations by Natural Resources Wales (NRW) officers in 2017 found that more than 1,600 tonnes of mixed waste, compacted into cube shaped bales and wrapped in plastic sheeting, had been illegally deposited at the unit on the Llay Industrial Estate, Wrexham.
Following a trial last month, Anthony Gordon Park, from Carmarthen, was sentenced at Caernarfon Magistrates Court for operating a regulated facility otherwise than in accordance with an environmental permit.
Mr Park received a 14-month custodial sentence to be suspended for 18 months.
Co-defendants, Gavin Taylor, from Sheffield, and Karl Jones, from Rotherham, were also sentenced for knowingly causing controlled waste to be deposited on land otherwise than in accordance with an environment permit.
Mr Taylor also received a 14-month custody to be suspended for 18 months, whilst Jones received a 12-month community order with 68 hours unpaid work.
A company, FCM Commercial Services Limited, was also punished for knowingly transporting waste and depositing it at the industrial unit. It was ordered to pay fines and costs amounting to £6,500.
Following an initial inspection in May 2017, NRW officers found the unit building to be over three-quarters full with waste bales.
The bales had been stacked high to get as many as possible into the building.
Some bales had rips in the plastic sheeting and NRW officers could see that they contained mixed waste made up of plastic, wood, carpet, glass, fibre and foam.

Heat
Once inside the unit the officers could feel the heat being generated by the bales of waste, whilst there was a strong odour and a large number of flies present.
In addition, extensive damage had been caused to the building, later found to be worth an estimated £934,589.51. Further financial investigations are ongoing under the Proceeds of Crime Act (POCA).
David Powell, NRW Operations Manager for North East Wales, said: "This successful prosecution shows that NRW is serious in its aim to clamp down on illegal waste offences across Wales.
"Whether you're the waste producer or carrier, everyone has a legal duty to check that the person or company taking and depositing the waste is registered on NRW's public register. In this case, the landowner ended up paying for the waste to be removed.
"The heat being produced by the waste meant there was a real risk of self-combustion and fire. Had officers not intervened when they did this could have ended in catastrophe for the surrounding area, local environment and the public."
---
Support our Nation today
For the price of a cup of coffee a month you can help us create an independent, not-for-profit, national news service for the people of Wales, by the people of Wales.