News
Trust in government hits record low as 75% polled say UK is heading in the wrong direction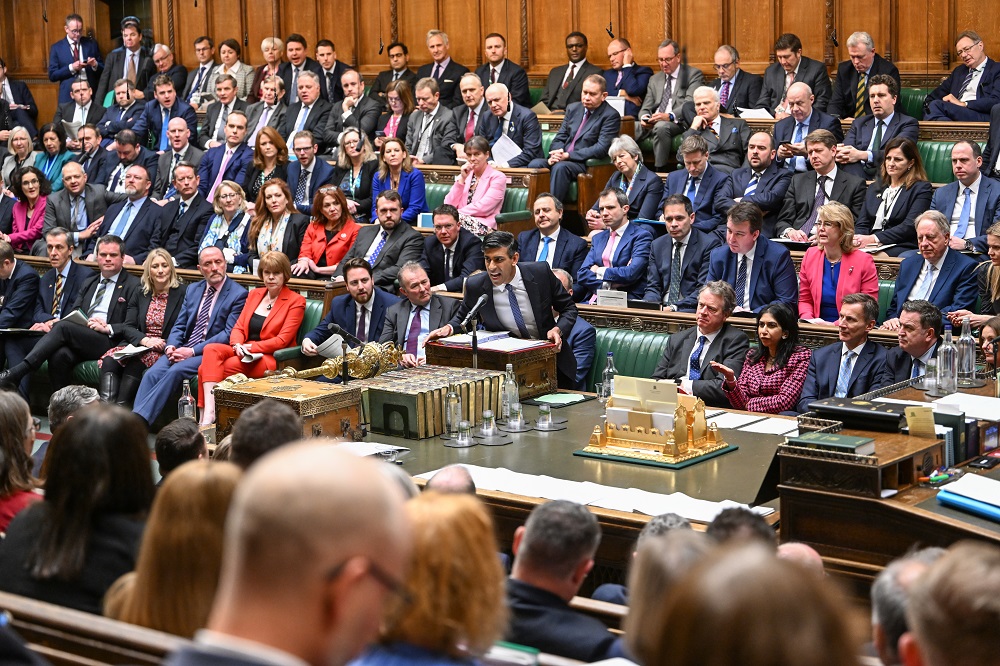 The UK is pessimistic, distrustful of government and disdainful of politicians, according to a new study of trust in politics.
Three-quarters of people told communication firm Edelman's annual Trust Barometer that they thought the UK was heading in the wrong direction, a record figure since the survey started in 2001.
For the first time in eight years, a majority of people said they expected their standard of living to get worse over the next year while less than a quarter thought their situation would improve in the next five years.
The survey of 3,000 UK adults, carried out at the end of January, also found two-thirds of people thought inequality was increasing and one-in-five people were either considering using a local food bank, were actively planning to do so or had already been to one.
Some 14% said the same about skipping credit card or loan repayments, while 12% said the same about rent or mortgage payments.

Pessimism
Pessimism about the state of the UK was widespread among all age groups, income levels and regions, with only supporters of the Conservative Party more likely to say the country was heading in the right direction than not, by a margin of just 52% to 48%.
But just 23% of people said they felt close to the Tories, down four points since 2022, compared with 29% saying the same about Labour, an increase of six points.
However, the Trust Barometer also found widespread "disdain" for politicians, with trust in government at its lowest level since 2016 at just 27%.
Underlying this figure was a "dire" view of politicians in general, with 68% saying politicians were more likely to lie, 77% saying they were making things worse and 80% saying they were making the country more divided.
Trust in individual politicians was also limited, with Rishi Sunak seeing his score drop 10 points to 25%, while Chancellor Jeremy Hunt scored 18%. Labour leader Sir Keir Starmer was more trusted than other politicians, but still scored only 31%.
National leaders faired better. Nicola Sturgeon scored best, with 39% of people saying they trusted her just weeks before she announced her resignation as Scotland's First Minister.
Welsh First Minister Mark Drakeford scored 36%, while DUP leader Sir Jeffrey Donaldson scored just 17%.
Appetite for a new type of political party was high and widespread. Some 61% agreed that the UK "needs a completely new type of political party to compete with the Conservatives and Labour for power", with similar proportions of each age group, income group and region agreeing.
Remain
Some 54% of people also said they would vote Remain if the EU referendum was held again, compared to just 32% saying they would vote Leave.
Only members of the Baby Boomer generation were more likely to back Leave over Remain, by 47% to 44%.
Edelman's president and CEO, Ed Williams, said: "This year's study exposes a public thirst for change and new ideas to restore trust, fuel optimism and make a positive difference to people's lives.
"But if political leaders miss this moment and fail to grasp the opportunity to articulate an inspiring and galvanizing vision, and instead shy away from engaging people in inherent trade-offs and decisions, and resort to old answers to stale debates, then the data indicates that British politics is setting itself up for a seismic shock.
"If high demand for reframing and fresh thinking remains unmet among our existing political establishment, then we shouldn't be surprised if people look elsewhere for answers, with all the damaging consequences that flow from that."
---
Support our Nation today
For the price of a cup of coffee a month you can help us create an independent, not-for-profit, national news service for the people of Wales, by the people of Wales.