News
Twenty six organisations call for review of racism in Welsh police forces
Martin Shipton
A review into concerns about racism within Welsh police forces should take place urgently, according to a coalition of anti-racist and trade union groups.
Twenty-six organisations have come together to urge the Welsh Government to commission such a review.
In an open letter to members of the Welsh Government, the group states: "We are writing to express our deep concerns about the recent findings of the Baroness Louise Casey Review into the culture of the Metropolitan Police Service. The review exposes systemic issues that have led to a loss of public trust and confidence, particularly among ethnic minority communities.
"We believe that these issues are not limited to the Metropolitan Police Service. Therefore, we call upon the Welsh Government to conduct a similar urgent review of the police and criminal justice system in Wales.
"The need for such a review is evidenced by the recent cases of Siyanda Mngaza, Christopher Kapessa, Mohamud Hassan and Mouayed Bashir, which have raised serious concerns about racial discrimination, abuse of power, and the lack of accountability within the Welsh police force [sic].

Failing
The Casey Review, published in March this year, concluded that the Met was failing women and children; that after a decade of austerity, frontline policing had been deprioritised and degraded; that there was institutional racism, sexism and homophobia inside the organisation in terms of how officers and staff were treated, and outside the organisation in terms of how communities were policed; and that it was unable to police itself.
Siyanda Mngaza, a young disabled black woman, was convicted of GBH with intent and jailed for four and a half years following an incident at a Brecon Beacons campsite. She claims she was defending herself against racially aggravated assaults.
Christopher Kapessa, 13, drowned after he was allegedly pushed into the River Cynon by a 14-year-old boy in July 2019. In July 2020 the Crown Prosecution Service said that although there was evidence to support a prosecution for manslaughter, it had decided it was not in the public interest to do so for what it described as a "foolish prank".
Mohamud Hassan, a 24-year old British-Somali man, died in January 2021 at his home in Cardiff after being released from police custody earlier that day. He was allegedly assaulted while in the custody of South Wales Police.
Three weeks later Mouayed Bashir, 29, died in Newport from cardiac arrest after being restrained by police. His parents had called the emergency services when he suffered a serious mental health episode.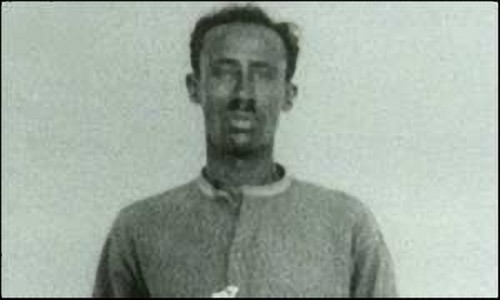 The open letter continues: "To provide context, we must also acknowledge historical cases such as Mahmoud Mattan [wrongly convicted and executed for the murder of a shopkeeper in the Docks district of Cardiff in 1952], Cardiff 5 [wrongly accused of the 1988 murder of Cardiff sex worker Lynette White], and Butetown 3 [a case from 1997 in which black victims of a racist attack by white youths were themselves initially arrested], which further demonstrate the longstanding issues within our criminal justice system.
"The Independent Office for Police Conduct (IOPC) Public Perception Tracker published in May 2022 reveals that ethnic minorities in Wales are more likely to experience excessive use of force and die in police custody than their White counterparts. Additionally, the IOPC survey found that trust in the police handling complaints fairly is significantly lower among BME respondents compared to White respondents.
"Given the Senedd's self-declared ambition to become an anti-racist nation by the year 2030, we urge you to recognise the gravity of this situation and take immediate action by conducting a comprehensive review similar to the Baroness Louise Casey Review.
"While we recognise that policing is not devolved to Wales, there is a clear interest for the Welsh Government to conduct this inquiry and make recommendations, so that the Welsh police are not undermining the devolved government's ambitions for an anti-racist Wales.
"This review should examine the culture, practices, and policies within the Welsh police force[sic] and the criminal justice system to identify and address the systemic issues contributing to racial discrimination and injustice.
"We believe that this review is a crucial step towards rebuilding public trust and confidence in the police and criminal justice system in Wales. By addressing these systemic issues, we can ensure a fair, accountable, and transparent system that serves and protects all members of our diverse communities, ultimately supporting the goal of Wales achieving an anti-racist nation by 2030.
"We look forward to your response and commitment to taking steps towards a just and equitable Wales."
The open letter was signed by individuals representing a wide range of groups including Dr Wanda Wyporska, chief executive of the Black Equity Organisation; Judge Peter Herbert, chair of the Society of Black Lawyers; Andy George, president of the National Black Police Association; David Weaver, chair of Operation Black Vote; Shavanah Taj, general secretary of the Wales TUC; Lee Jasper, chair of Alliance of Police Accountability; Mandu Reid, leader of the UK Women's Equality Party; and Anthony Slaughter, leader of the Wales Green Party.
The letter was also signed by several branches of Black Lives Matter, representatives of the Free Siyanda Campaign, Justice for Cardiff 5, and branches of the Stand Up To Racism organisation and Caerphilly Trades Council.
---
Support our Nation today
For the price of a cup of coffee a month you can help us create an independent, not-for-profit, national news service for the people of Wales, by the people of Wales.