News
Two lives saved in one day for New Quay RNLI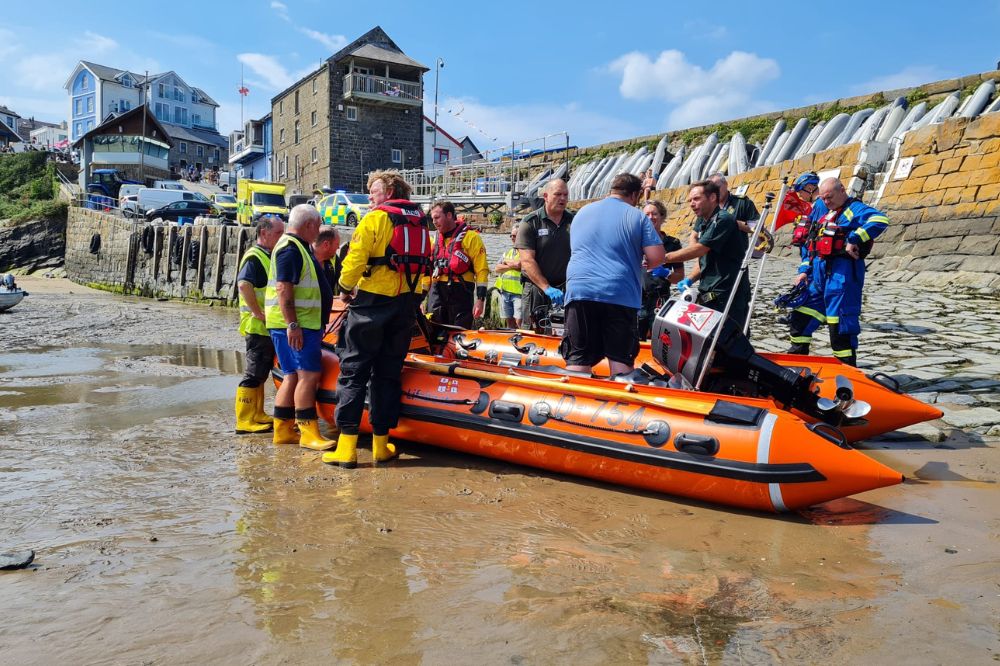 On Thursday 17 August New Quay RNLI launched twice in one day and saved two lives.
At 12.30pm New Quay RNLI's inshore lifeboat was tasked by HM Coastguard Milford Haven to a mayday call with multiple people in the water off Traeth Gwyn beach in New Quay.
The volunteer crew assembled and launched with Brett Stones as helm.
Brett said: "With a strong south easterly offshore wind a father and daughter had found themselves in trouble. They were rowing in their dingy but one of the oars snapped.
"The father then tried to tow them ashore but got very tired quickly. The mother went in to help and the alarm was raised.
"With multiple persons in the water the Coastguard asked for any boats in the area to assist and one of the dolphin trip boats had arrived first on scene and was keeping one of the casualties afloat.
"We were able then to get the casualty on board and then began searching for the other casualties.
"We were then informed that the rest of the family had made it safely to the beach. We then took the casualty to the main pier to meet the paramedics and returned to station."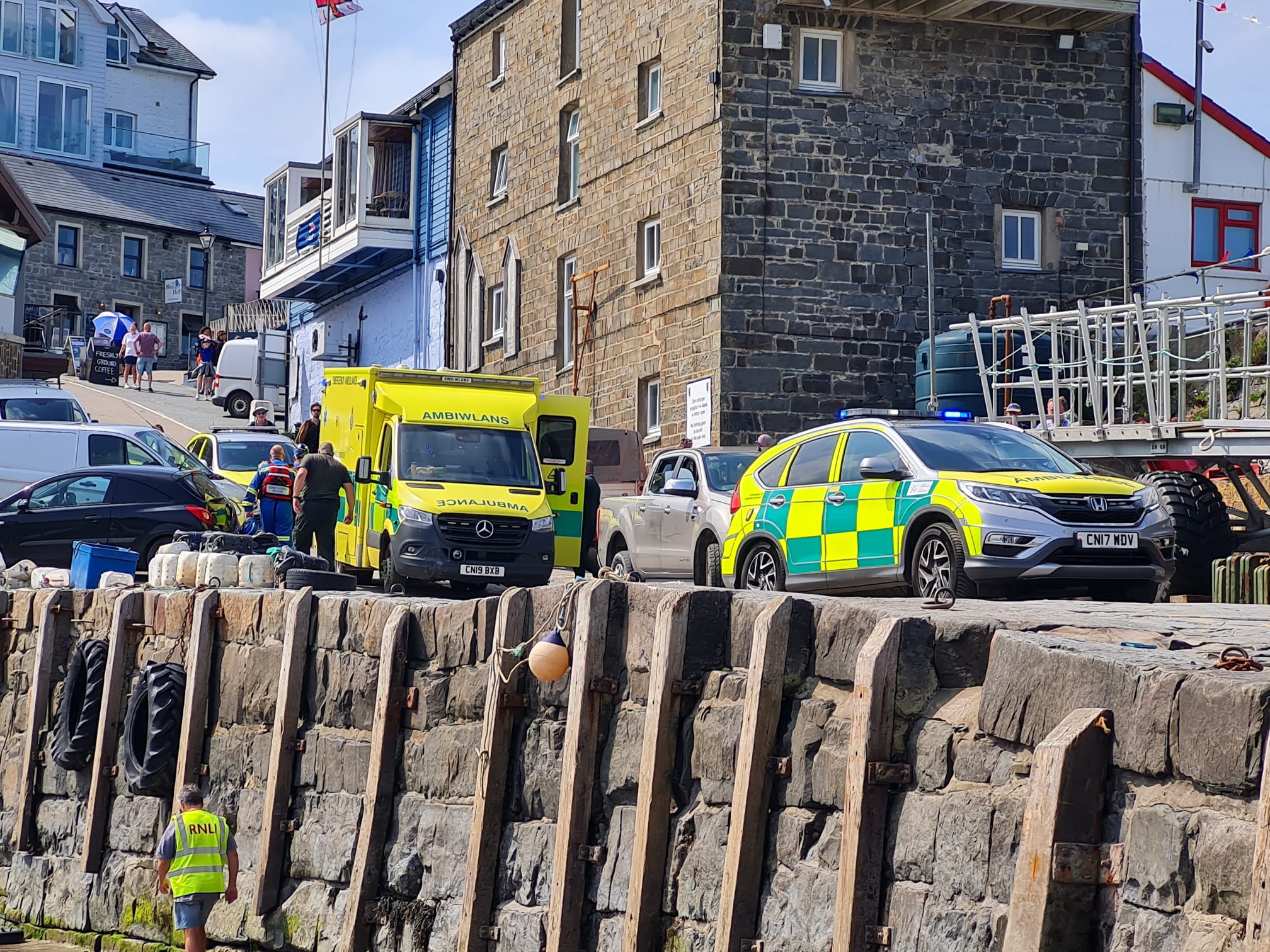 Thanks
The casualty who was plucked out of sea came back the next day to pay his thanks to Brett and said: "I can't begin to thank everyone enough. A sobering moment indeed. I had nothing else to give to save myself and I will live with the fact I couldn't save my daughter on my own.
"Despite being able to swim well enough I was getting nowhere. Your life really does flash before your eyes. I had told Eirwen I loved her before I checked out, but it would seem I still held on for a while longer. Grateful to everyone who got her safely back.
"Forever grateful to everyone who helped. My faith in humanity was restored. We are frequent visitors to the area and will always be able to swap a smile with Brett."
Later that day the pagers sounded again at 3.25pm with HM Coastguard tasking the all-weather Mersey class lifeboat to Aberaeron to a report of two casualties in difficulty on a paddleboard.

Casualties
Arriving in the area of the latest reported sighting the crew began searching for the casualties. Dan Potter, New Quay RNLI's Coxswain said, "We had the information from the informant and began a search pattern. It is extremely difficult to see casualties in the water and we were hoping they had stayed with the board.
"We spotted one casualty as she was wearing a buoyancy aid and we got her into the lifeboat. She had been out with her sister but they had got into difficulty trying to paddle back into the strong winds.
"They had been at sea for a long time, over two hours, and had been shouting for help from the water. Luckily a walker on the coastal path had heard and raised the alarm.
"In the meantime, her sister had made it back to the beach but she was in the water luckily wearing a buoyancy aid. She was quite exhausted and very emotional as it had been a scary ordeal.
"We took her back to New Quay where the New Quay Coastguard team brought her sister to meet her. We then rehoused the lifeboat ready for service"
Roger Couch, New Quay RNLI's Lifeboat Operations Manager added: "These recent shouts demonstrate the importance of always telling someone where you are going and when you will be returning, and having the right equipment – wearing a wetsuit for the cold water temperatures, always having a buoyancy aid and means for calling for help – a mobile phone or hand-held radio. Remember if you are in trouble or see someone in difficulty call 999 and ask for the Coastguard."
---
Support our Nation today
For the price of a cup of coffee a month you can help us create an independent, not-for-profit, national news service for the people of Wales, by the people of Wales.