News
UFC megastar sends Wrexham fans a truck full of booze and £10k charity donation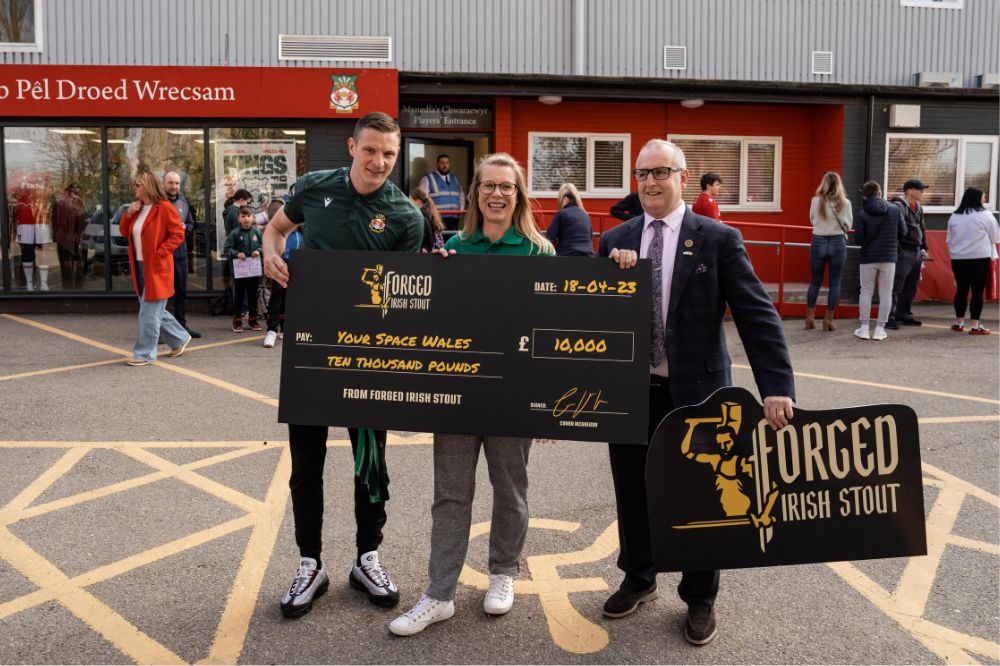 UFC megastar Conor McGregor surprised Wrexham fans after last night's match when his team pitched up at the iconic Turf Pub with a truck full of Irish stout and a £10,000 donation to a Welsh charity.
Following Wrexham's breathtaking win against Yeovil Town on Tuesday, fans became the first punters outside of McGregor's Dublin establishment to sample his new Nitro Irish Stout, Forged.
As well as quenching fans thirst, McGregor's team also presented a giant cheque to Wrexham star Paul Mullin who is a patron of the local autism charity, Your Space.
As well as the £10,000 – which was accepted by Mullin and Operations Director of Your Space, Vicki Evans –  McGregor will also be donating all proceeds from the sale of the Forged Irish Stout brand to the north Wales charity.
McGregor's team rocked up at The Turf pub in Wrexham, which has featured prominently in Disney's 'Welcome To Wrexham' series, in a custom designed Land Rover Defender complete with tap to serve over 1,000 pints to the locals.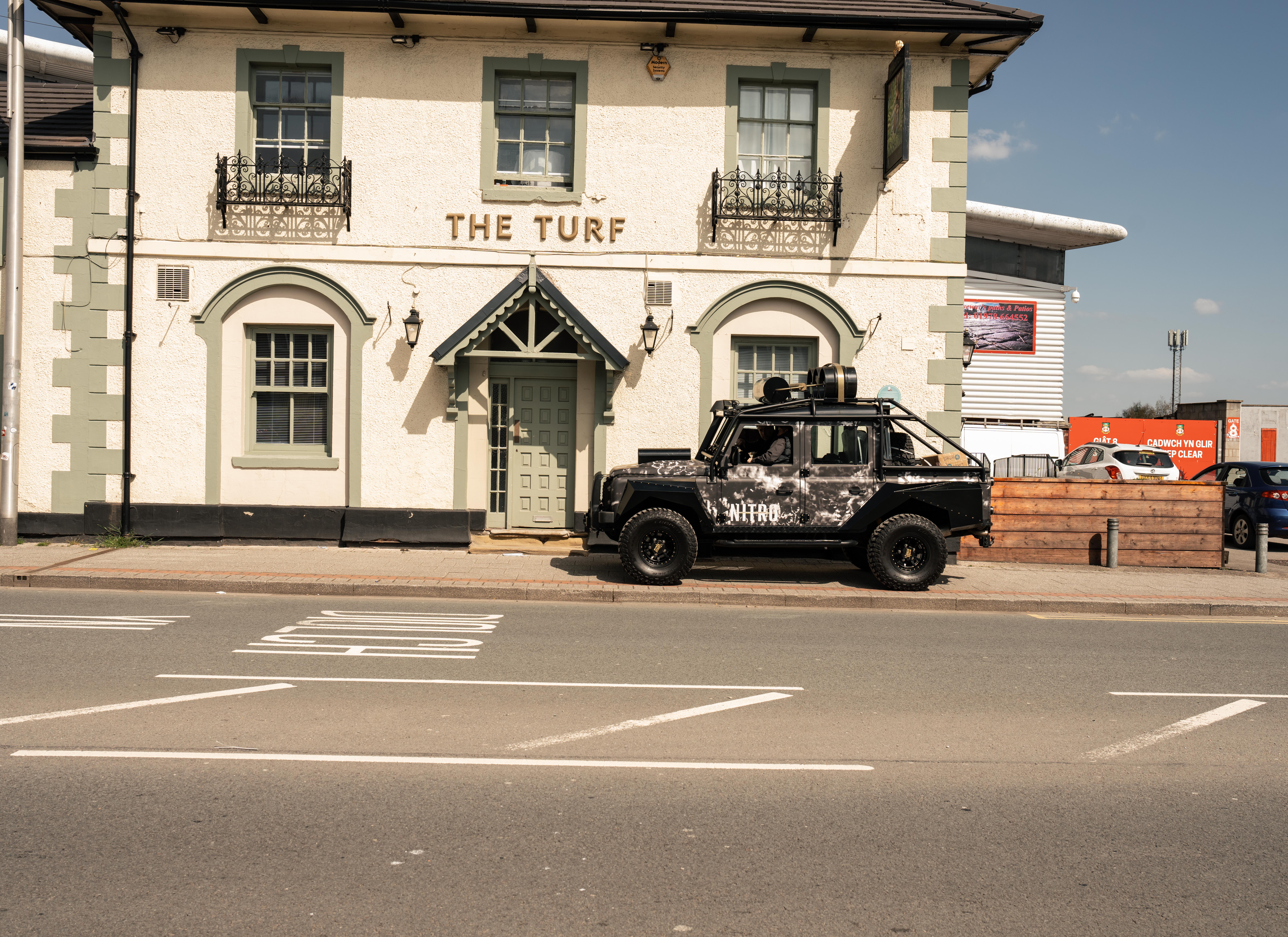 Privilege
Wayne Jones, owner of The Turf, said "It's not every day you get a call from Conor McGregor, but to be honest nothing surprises me these days after the past couple of years.
"It's a real privilege for him to choose my establishment as the first to pour his stout outside of his own pub and it gave us a wonderful opportunity to support a very worthy local charity in Your Space which does amazing work."
Forged Irish Stout was first brewed in late 2020 and for the last number of years has been available exclusively in McGregor's The Black Forge near his home in Dublin 12, where it has been the number one Irish Stout outselling the biggest rival week on week.
Having scaled production through the purchase of his own brewery, the Irishman is set to take on the category on both sides of the Irish Sea and beyond with a major launch in the works for later this year in the UK, Ireland and North America.
The Dubliner is expected to be a regular visitor to the Welsh town as Forged cans are made in its outskirts in Ardagh Packaging Wrexham.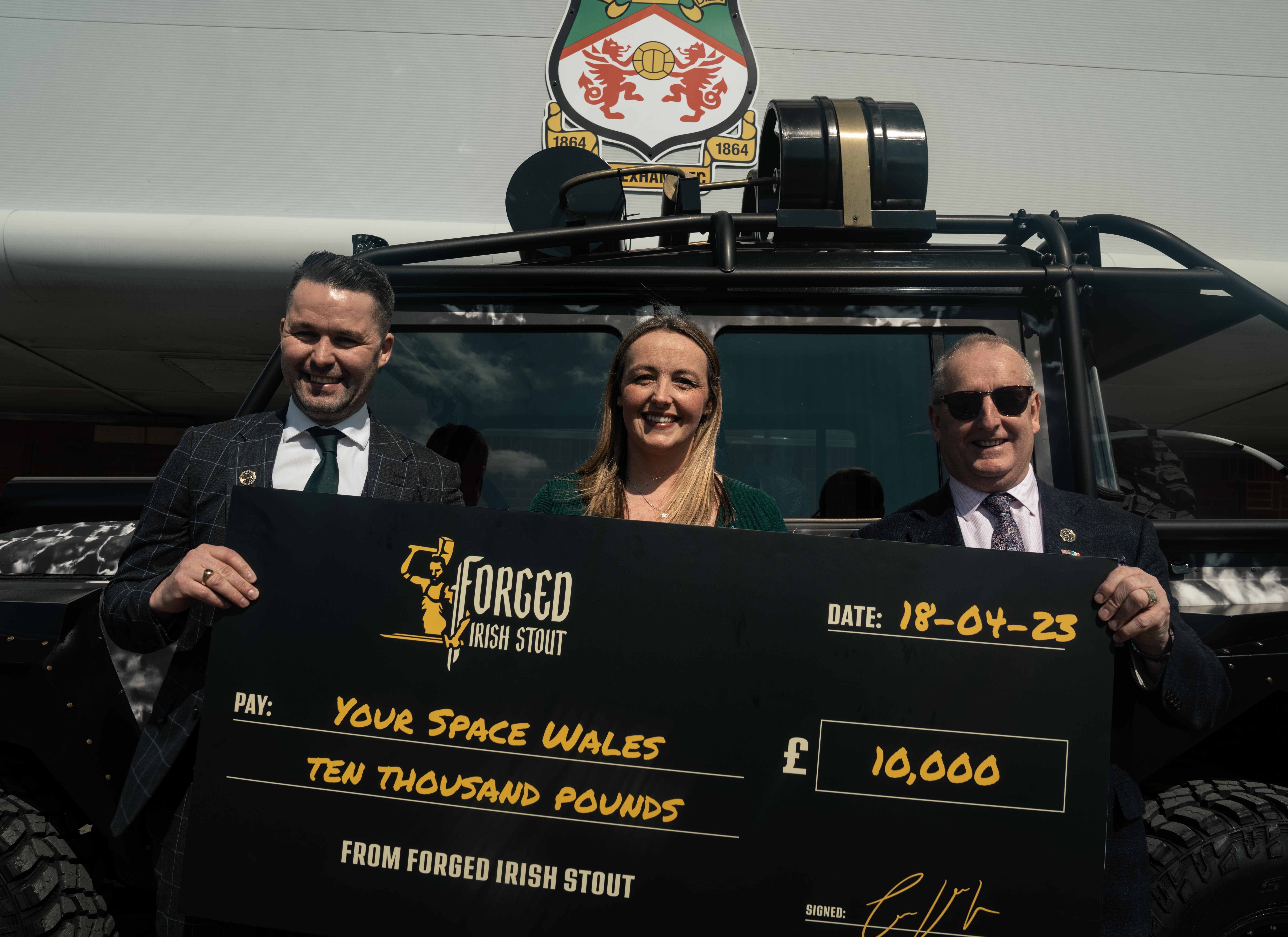 Success
Conor McGregor, owner of Forged Stout, said "The Wrexham success story is incredible and I can relate to it, that ambition, the hard work and passion to become the very best.
"I wanted to reward their fans by making them the first to sample my stout on these shores. Their desire for success inspires me and much like Forged Stout they're not here to take part, they're here to take over!
"I'm also incredibly proud to support the local Your Space autism charity through Forged Irish Stout along with Paul Mullin.
"This is a cause that is very close to me and my team's heart and I'm grateful to Paul for offering me the opportunity to support such a worthy cause and for the work he puts into Your Space. I look forward to visiting Wrexham soon"
Wrexham star Paul Mullin said "I am totally blown away by the generosity of Conor McGregor to reach out and make such a significant donation to Your Space Wales.
"A charity that is doing amazing work to support families of children with Autism, a charity that is obviously so close to my family's heart, £10,000 is such a significant amount of money to receive and will go along way to support those who need it"
Forged Irish Stout will be available in ASDA stores nationwide across the UK come June.
---
Support our Nation today
For the price of a cup of coffee a month you can help us create an independent, not-for-profit, national news service for the people of Wales, by the people of Wales.