News
UK emergency alert message's strange Welsh mistranslation blunder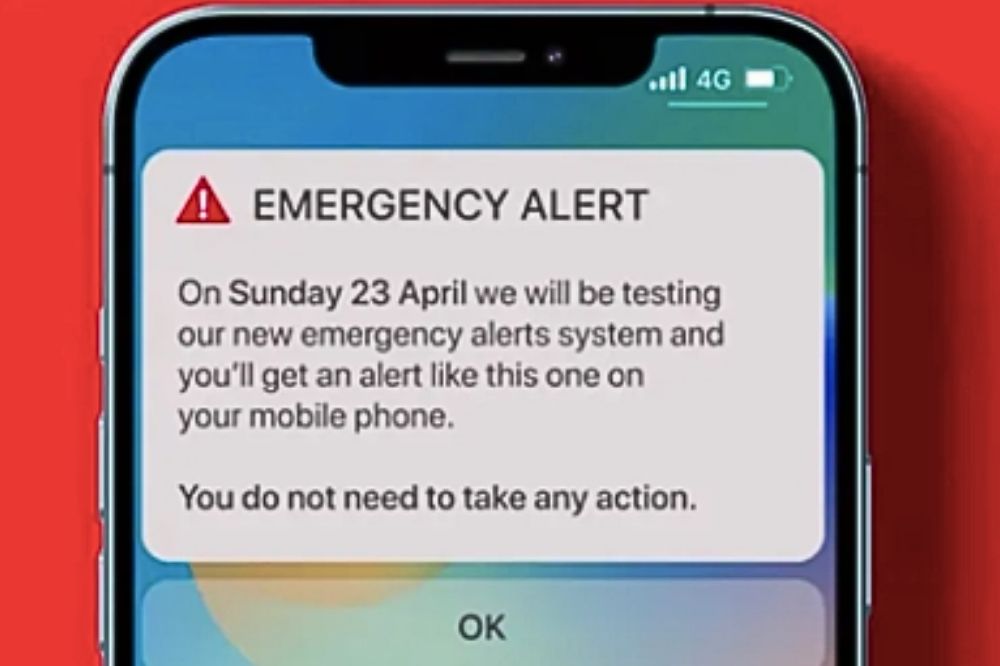 In the long advertised trial of the UK Government's warning system, mobile phone owners received an emergency message at 3pm today, which will be used in the future to warn of nearby risk to life, such as in the event of floods or wildfires.
In Wales, a bilingual message was sent out, complete with a high pitched alarm and vibration to all phones enabled with 4G or 5G. It lasted 10 seconds and could be swiped away to silence it.
However, amid the sound of impending doom, keen-eyed observers spotted the fact that the Welsh translation had clearly not made it to the proof-reading department.
The word 'safe' had been mistakenly translated, substituting 'ddiogel' or 'diogel' for 'Vogel'. With no V in the Welsh alphabet, the word Vogel left those who had received the test warning scratching their heads.
The end of the sentence should have read "eich cadw chi ac eraill yn ddiogel" meaning "to keep you and others safe", but instead "eich cadw chi ac eraill yn Vogel" was written.
With Vogel having a number of uses from a brand of sliced of bread to a ski resort in Slovenia, herbal remedies for the menopause named after a Swiss naturopath to a brand of wall mounts for your television, perhaps the most familiar use of the word is in Dutch, or in German as the word for a singular bird.
While officially describing birds of a feather, the word is also employed as slang for dumb or stupid and can be found in phrases such as 'Was für 'n Vogel bist du denn?' (How dumb are you?) or 'Junge, du bist so ein Vogel!' (Dude, you are such an idiot!)
(Warning – this video has sound…)

People took to social media to point out and criticise the mistake.
One person said on Twitter: "What is "yn Vogel" meant to mean @UKGovWales?
"This has been in the headlines for weeks and weeks and weeks and you couldn't find a single person to proofread the Cymraeg translation?"
The UK Government has confirmed that Welsh language national emergency alert test sent out on phones on Sunday contained a spelling error.
A spokesperson said: "A technical error caused one word in the Welsh language version of the emergency test alert to be misspelt.
"The fact that this occurred in a test alert will mean we can rectify it in future."
---
Support our Nation today
For the price of a cup of coffee a month you can help us create an independent, not-for-profit, national news service for the people of Wales, by the people of Wales.