News
UK Government blasted for 'sabotaging' major Welsh offshore wind project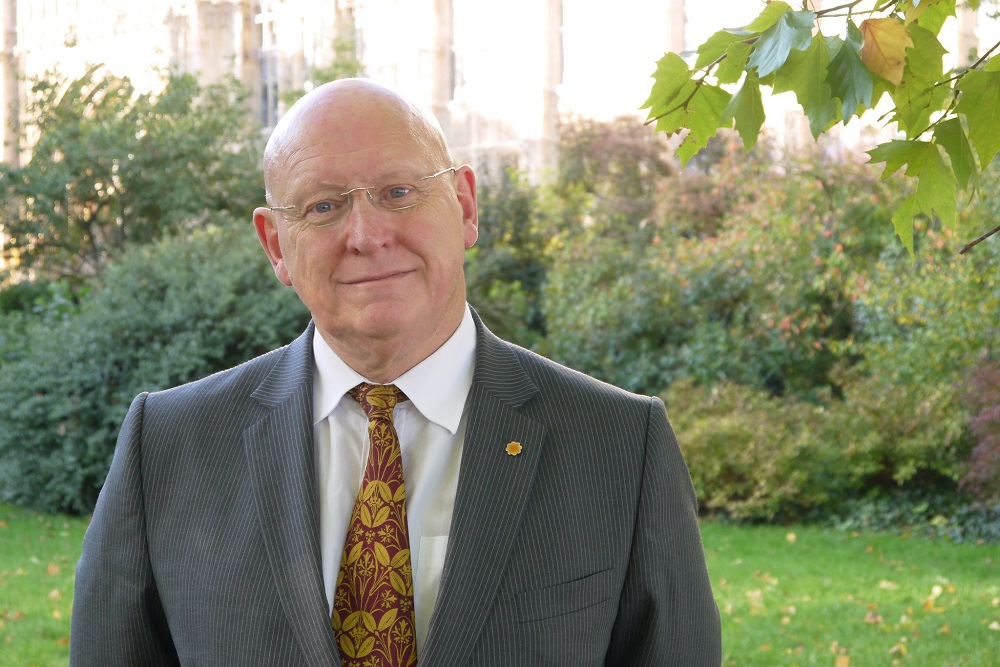 Plaid Cymru MP Hywel Williams slammed the UK Government's Energy Security and Net Zero Minister Graham Stuart, after a renewables auction flopped, resulting in a major Welsh project being put on ice.
The annual auction invites companies to bid to develop renewable energy projects and contracts to supply the UK grid.
The contracts offer bidders a minimum price for the electricity generated. However, the price offered by the UK Government for wind energy did not reflect rising industry costs, leading developers to stay away from this year's auction on Friday (8 September).
This has led to the Erebus project in southwest Wales being paused.
In contrast to UK Government's strategy, the Irish Government's auction in May 2023, adjusted prices to reflect current costs, leading to four offshore wind projects being confirmed.
The Erebus offshore wind farm, which would be located 25 miles off the coast of Pembrokeshire, is central to the Welsh Government's renewables targets and could generate 100 megawatts of energy.
Blue Gem Wind confirmed on Friday that the project would be delayed by one year due to a lack of funding through the UK Government's auction process.
In response to Hywel Williams' question about the auctions failure, the Minister said that he hoped it would attract more bids next year.

Complacency
Mr Williams accused him of "complacency" and a "lack of urgency" adding that "the climate crisis cannot wait."
Speaking in the House of Commons, the Arfon MP said: "I saw in the newspapers yesterday that astronomers have discovered a water covered planet in a faraway galaxy. I have to disappoint these excited scientists – the minister appears from his answers to have got there before them. On another planet.
"This setback to the Erebus project in southwest Wales is deeply disappointing. It was the first of its kind in Wales and it was supposed to pave the way to a developing industry. I hope the minister can reassure me that he's taking steps to make sure that in round six, projects like Erebus are enabled to compete successfully and to lead the way for this industry in Wales."
Mr Stuart responded: "Well, I thank the honourable gentleman, not least for his attempt at a gag, but I think that you know, I can tell him, that's the point of the system that learns from each round and the most real economic data we get we get is from an auction.
"Moving to annual rounds you were going to get ebb and flows as we seek to get that balance right between getting the generation, we require against the extremely ambitious deadlines we have and not paying too much for it. That's the balance we strike. We've got 3.7 GW and I imagine we'll do even better next time."
Speaking after the session, Hywel Williams added: "The complacency and lack of urgency from the Minister today was astounding. We simply cannot afford to waste time by botching annual rounds and waiting for the next. The UK Government is not on track to meet its own target of 50 GW of offshore wind by 2050. The climate crisis cannot wait.
"Compare last week's shambolic auction with Ireland's in May of this year. The Irish Government ran their auction in May with a framework that recognised current supply chain costs and secured investment in four offshore wind farms. Wales is losing to Ireland due to the UK Government's poor planning.
"We have a first-class industry ready to go in Wales. We have the potential to be leading the way globally on floating offshore wind, but Westminster is sabotaging our efforts."
---
Support our Nation today
For the price of a cup of coffee a month you can help us create an independent, not-for-profit, national news service for the people of Wales, by the people of Wales.