News
UK Government minister says Brexit vote 'probably should have been a supermajority'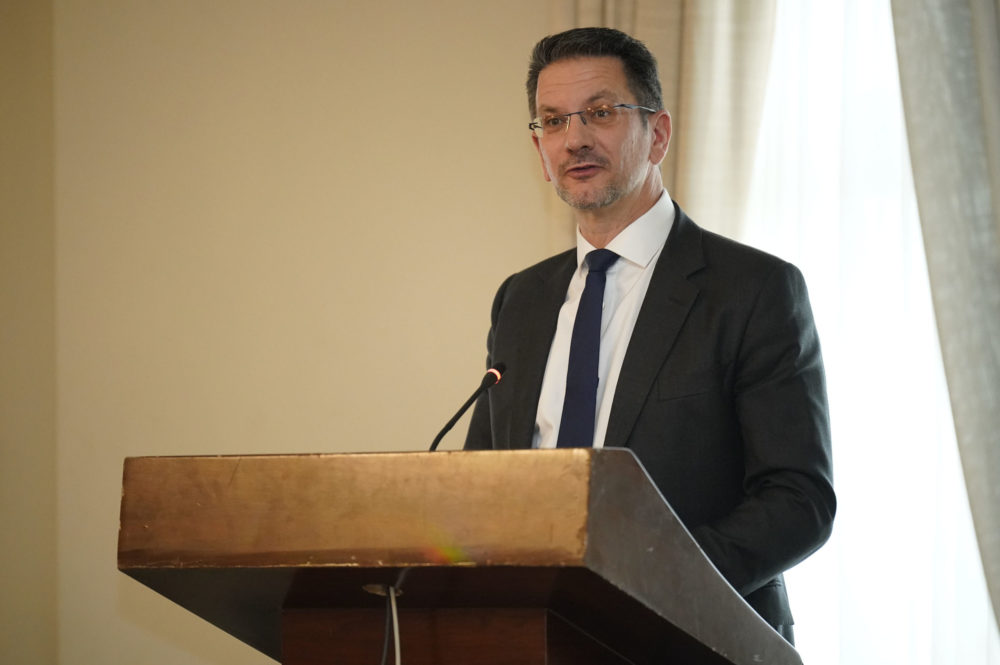 A Government minister has expressed regret that the Brexit referendum did not require a supermajority to pass.
Northern Ireland Office minister and leading Brexiteer Steve Baker made the comments as he suggested that a "50% plus one" majority would not be advisable for a vote on Irish unification.
The 2016 vote on leaving the European Union passed with a roughly 52%-48% split.
On Monday, Mr Baker told the 65th plenary of the British-Irish Parliamentary Assembly (BIPA) that the referendum "probably should have been a supermajority" of at least 60%.
Mr Baker, who was a strident supporter of withdrawing from the European Union, acknowledged the referendum would have failed under such a supermajority.
However, he said such a threshold would have removed the difficulty of politicians not accepting the result.
The Northern Ireland minister made the remarks during a question-and-answer session of the assembly at the K Club in Co Kildare, Ireland.

Regrets
He was responding to a question about whether he had any regrets from the Brexit campaign.
Mr Baker said: "One regret is it probably should have been a supermajority.
"That's a huge thing for me to say, because if it had been a supermajority we'd have lost and we'd still be in.
"But the reason I say that is if we'd had to have 60%, everybody would have abided by the result.
"If it had been a 60-40 result, it's inconceivable to me that we would have had all of the political difficulty which followed from Members of Parliament in particular refusing to accept the result."
Expressing his personal view on the matter, the Northern Ireland minister then cautioned against a "50% plus one" result in any potential Irish unification vote.
He asked: "Would anyone here seriously want a 50% plus one United Ireland result in Northern Ireland?"
After some politicians indicated "yes", Mr Baker warned them of the "trouble" caused by the simple majority caused in the Brexit referendum.
He said: "Just reflect on the trouble we had from running a 50% plus one referendum in the United Kingdom and ask yourself whether you really want that trouble in Northern Ireland – and I don't."
In a later statement, Mr Baker added: "The Belfast (Good Friday) Agreement is clear that any change to the constitutional position of Northern Ireland would require the consent of a majority of its people.
"In accordance with the Principle of Consent, Northern Ireland will remain part of the UK for as long as its people wish for it to be.
"We are absolutely clear that there is no basis to suggest that a majority of people in Northern Ireland wish to separate from the United Kingdom."
Last year, Mr Baker apologised for his former "ferocious" stance on negotiations with the EU which he said did not always encourage Ireland to trust the UK government.
Ireland's finance minister Michael McGrath told the BIPA event on Monday that London-Dublin links were "back on a positive trajectory".
---
Support our Nation today
For the price of a cup of coffee a month you can help us create an independent, not-for-profit, national news service for the people of Wales, by the people of Wales.