News
UK Government must offer double-digit pay rise to avert NHS strikes, says union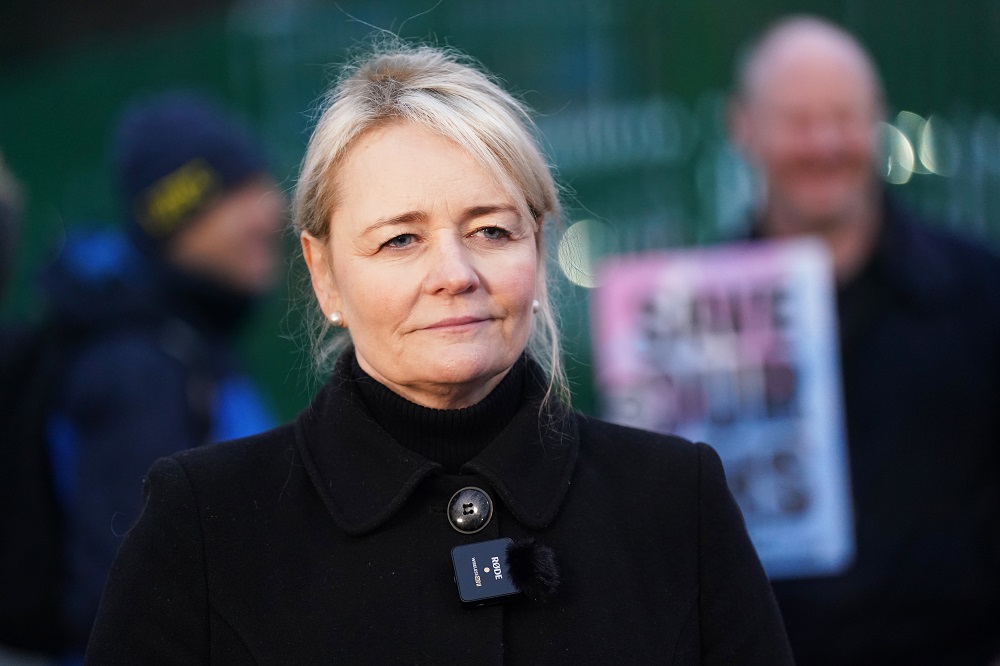 A double-digit pay rise must be offered to striking NHS staff, a union leader has said as she accused the UK Government of not being an honest negotiating partner.
Thousands of members of Unison, Unite and the GMB unions are set to walk out across England and Wales on Monday as part of continued industrial action in the health service.
Up to 15,000 Unison ambulance workers will strike for the third time in five weeks and will be joined by 5,000 of their NHS colleagues at two hospital trusts in Liverpool.
The UK Government has been in talks with unions but Unite general secretary Sharon Graham said the issue at the heart of the problem – pay – has not been on the table.
She indicated a 10% pay rise would be considered by union members, insisting Labour should show "real leadership" by coming out and stating that is what it would offer if it was the party in power.
Speaking to broadcasters during a hospital visit last week, Health Secretary Steve Barclay appeared to rule out a 10% pay rise for nurses, insisting it was "not affordable".
Ms Graham accused the UK Government of either being incompetent when it comes to negotiations, or wanting to privatise the NHS.

'Missing in action'
She told Sky's Sophy Ridge on Sunday: "They're not pay talks and this is the problem. The big issue here is about pay. There is an issue where the ambulance workers, the nurses, the NHS, are saying we need a pay rise.
"The public is supporting that pay rise as we can see from surveys and we've got the employer, in this instance the Government, who will talk about anything, but they won't talk about pay."
Ms Graham described Prime Minister Rishi Sunak as being "missing in action" and said she believed the Government was either at an "unreal" level of incompetence in terms of negotiating or "looking at this as the moment they can privatise the NHS".
She added: "There is something unusual going on here that they will not come to the table. There are choices that can be made that means we can pay for this.
"There is not a problem about paying, we're the fifth richest country in the world. There is something going on here. Otherwise they are at a level of incompetence not known because it's unreal."
In what appeared to be a sign of poor relations between the Government and unions, Ms Graham accused ministers of "lying" and not being "an honest partner at the other side of the table".
She said: "I'm negotiating with somebody at the moment that I don't think wants resolution, and that's a real problem."
Double-digit
Ms Graham said the Government must offer a double-digit pay rise instead of "dancing round their handbags".
She told the programme: "I think it's really clear that what we're talking about is a double-digit pay rise. That's what we're talking about.
"The RCN have already said they'd meet them halfway. I don't know how many more hints do they want to take on that?
"So, it's a double-digit pay rise. If they came in the room, and they offered a double-digit pay rise, we would take that back to our members and our members would make the decision."
Ahead of Monday's strikes, NHS medical director Professor Sir Stephen Powis said: "As with other ambulance strikes, the message to patients remains that it is vital to come forward and seek emergency care if needed.
"This includes calling 999 for life-threatening emergencies as well as using 111 online for other health needs where you will receive clinical advice on the best next steps to take.
"People should also continue to use local services such as pharmacies and general practice as they normally would which aren't impacted by strike action."
February 6 is likely to see the biggest strike action the NHS has ever experienced, with thousands of nurses and ambulance workers due to stage walkouts if no deal has been reached by then.
---
Support our Nation today
For the price of a cup of coffee a month you can help us create an independent, not-for-profit, national news service for the people of Wales, by the people of Wales.