News
UK Government 'right' to issue North Sea oil and gas licences , says Welsh Secretary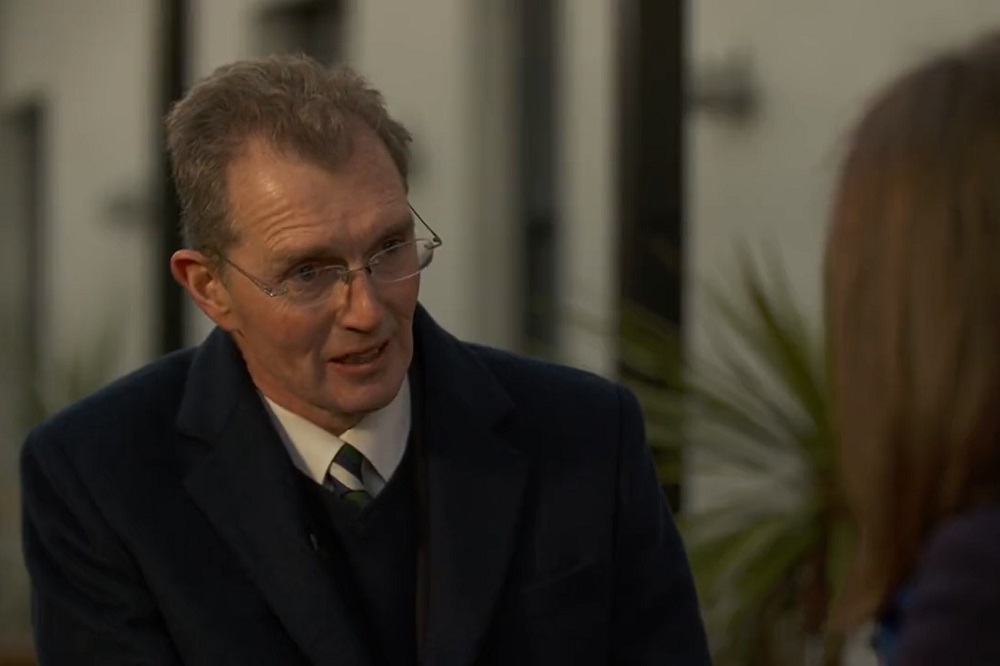 Martin Shipton
Secretary of State for Wales David TC Davies has defended plans to issue oil and gas licences for drilling in the North Sea, claiming they will not compromise the UK's commitment to reach carbon net zero by 2050.
He told Nation.Cymru: "At least 100,000 jobs will be created by the new oil and gas developments, which will help greatly to provide us with energy security while we transition to net zero. If we didn't allow new oil and gas fields in the North Sea, we'd have to import it from some rather unstable parts of the world. It's very important that we have that energy security."
Mr Davies denied that the UK Government was intending to renege on its carbon commitments. "We've already legislated to ensure there is measurable progress towards net zero by 2050 and if a minister failed to keep to the plan he or she could potentially face prosecution. The government is wholly committed to this programme and we have no intention of backsliding."
He contrasted the position adopted by his government with that of the federal government of Germany: "The Green Party is a member of the ruling coalition and as a result Germany has phased out nuclear power. That has put them into a terrible position because renewable energy alone isn't sufficient to keep the lights on. The German government has been put into the position of having to reopen coal-fired power stations, using lignite, the worst kind of coal for carbon emissions, as well as importing electricity from France which has been generated from nuclear energy."

Offshore wind
Mr Davies said the UK Government would be pressing ahead with plans to have floating offshore wind power stations as a significant part of the move to net zero. Some projects have been mooted off the Welsh coast. "It's often been seen as more expensive than onshore wind, but the cost of offshore is now very close to that of onshore," he said. "Onshore also provokes much more opposition than offshore and there are concerns about its effectiveness. He said he didn't envisage problems with new offshore wind developments similar to those experienced by the Tidal Lagoons project at Swansea, which didn't proceed because the UK Government thought it was economically unsustainable.
"I know a lot about the Tidal Lagoons project because the Welsh Affairs Committee investigated it in detail when I chaired it. The projected revenues were nowhere near enough to sustain the cost of the infrastructure and there was a risk that the cost would have fallen on the public sector. The new floating offshore wind developments have the support and financial backing of major multinational companies and will go ahead without risk to taxpayers. It will just be a question of negotiating a price at which the electricity generated is sold."
Mr Davies defended the proposal that will see more people convicted of especially heinous murders given a whole-life prison tariff, as well as higher sentences for those guilty of rape.
Instant prison sentences
One rumoured reform which didn't materialise in the King's Speech, however, was the idea of instant prison sentences for those found guilty of shoplifting.
Mr Davies said: "I have two prisons in my [Monmouth] constituency and I have visited them many times. It may seem an odd thing to say, but some of the nicest people I've met have been prisoners. They may have had a tough time or made a mistake and ended up in prison. I'm very keen on rehabilitating people and am very pleased to have helped a couple of prisoners get jobs as HGV drivers while they have been on day release. They've kept the jobs after their sentence came to an end. I want to see more community-based sentences, with people having the chance to do training courses that will help them get work. One of the best cups of coffee I've ever drunk was in Cardiff Prison, where there is a programme to train prisoners as baristas."
Responding to criticism that there was not much in the King's Speech to ease the cost of living crisis for ordinary people, Mr Davies said: "In terms of helping people with their energy bills, there was no need for legislation – we just went ahead and did it, with extra money available for people on benefits, people on pensions and people who are disabled. We also paid around half of people's energy bills."
Asked about next year's general election, Mr Davies said: "I'm very happy to fight the election on our record after 14 years in government, which we'll be contrasting with the appalling record of Labour, which has been in power in Wales for more than 20 years. Last week my father-in-law had to wait more than 24 hours before being admitted to hospital after a 999 call. That's not unusual, I'm sorry to say. And they're spending millions on more politicians and on the 20mph speed limit scheme."
Did he have any insight on exactly when the election might be held?
"I've absolutely no idea," he said. "I expect to find out half an hour before everybody else, except for Guido Fawkes, who will know half an hour before me."
---
Support our Nation today
For the price of a cup of coffee a month you can help us create an independent, not-for-profit, national news service for the people of Wales, by the people of Wales.