News
UK Government set to break promise of 40 new hospitals by 2030 – report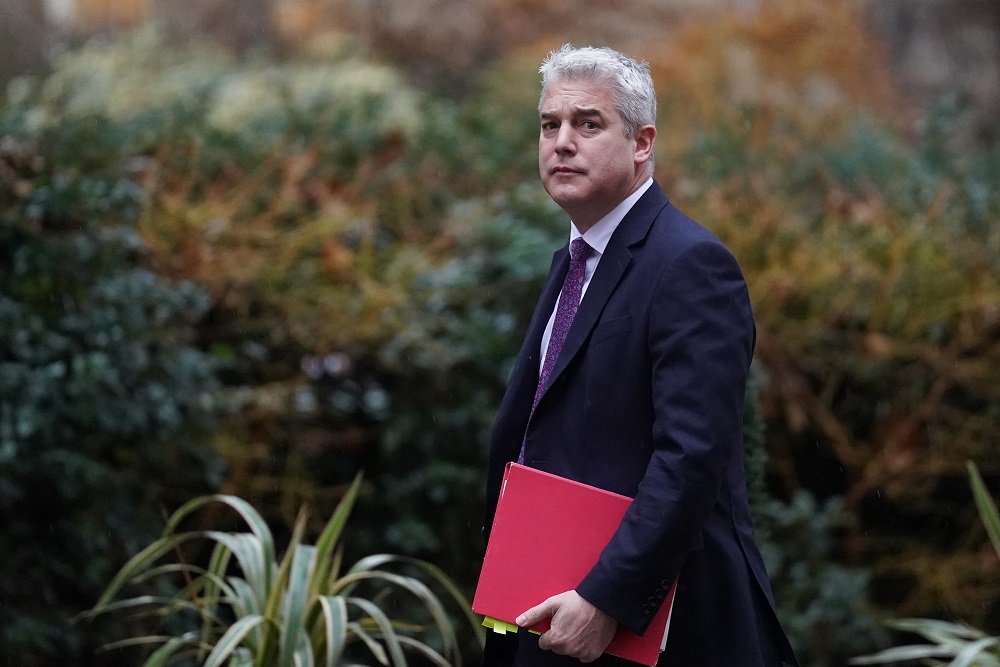 The UK Government is on track to break a key promise to build 40 new hospitals in England by 2030, a report by the public spending watchdog has found.
Delays to projects mean the target is unlikely to be met, with work on buildings in the second cohort of the scheme yet to have started as of May, the National Audit Office said.
Critics branded the findings "utterly damning" and accused the Government of "woeful progress" despite having tried to "move the goalposts" to meet the deadline.
In May, Health Secretary Steve Barclay told MPs there had been a change to the hospitals included in the programme owing to the need to urgently deal with some that were in danger of collapse.
Some needed urgent repairs as they had been built with reinforced autoclaved aerated concrete (RAAC), a lightweight material used up to the mid-1980s, he said.
He acknowledged that work may not be completed by 2030 for up to eight of the original group.
The NAO said that the Department of Health and Social Care (DHSC) had adopted a "broad" definition of "new", including refurbishment of existing buildings as well as completely new hospitals.
By the watchdog's analysis, 32 hospitals in England classed as new by the definition the Government first used are set to be completed in 2030.
In October 2020, the Government stated that 32 of the schemes under its New Hospitals Programme (NHP) would count towards the 40 new hospitals commitment, while the other eight projects were already either "in build" or "pending final approval".
Using the original definition, the NAO found that changes to the programme announced by DHSC in earlier this year mean that by 2030 the Government expects to complete the following:
– Eight pre-existing schemes within NHP, which do not count under the original definition and date back as far as 2010
– 24 new hospitals already within NHP
– Five new hospitals that will replace hospitals that were built using RAAC, and which were announced in May 2023
– Three new mental health hospitals, which were approved, and will be managed, outside of NHP.
Construction
In May this year, construction was yet to begin on any in the second wave of building in the programme, including Royal Bournemouth Hospital, Shotley Bridge Hospital in County Durham and Derriford Emergency Care Centre in Plymouth, for which work was expected to start between 2022 and 2024.
Staff shortages mean the design for a standardised hospital has also been delayed and will not be completed until May next year, the NAO said.
The approach to achieving key objectives at the lowest possible cost could also result in hospitals that are too small, according to the watchdog, as modelling assumptions may be unrealistic about the extent to which care in future will be provided outside hospitals.
The Government failed to achieve good value for money, with the scheme having cost £1.1 billion by March this year and progress being slower than expected, the report said.
The NAO made several key recommendations, including for announcements about major capital programmes extending over more than one spending review period to "fully reflect known uncertainties".
It also called for a reconsideration of assumptions that could result in future hospitals being too small.
Gareth Davies, head of the NAO, said: "The programme has innovative plans to standardise hospital construction, delivering efficiencies and quality improvements. However, by the definition the Government used in 2020, it will now deliver 32 rather than 40 new hospitals by 2030.
"Delivery so far has been slower than expected, both on individual schemes and in developing the Hospital 2.0 template, which has delayed programme funding decisions.
"There are some important lessons to be drawn for major programmes from the experience of the New Hospital Programme (NHP) so far. These include strengthening the business case process to improve confidence on affordability and delivery dates, and improving transparency for key decisions."
Deeply disappointed
Health chiefs said trusts were "deeply disappointed" in the delays while opposition critics demanded Mr Barclay appear in Parliament "immediately" to respond to the findings.
Siva Anandaciva, chief analyst at The King's Fund think tank, said: "No one would argue with the fact that too many NHS hospitals are in dire need of repair and refurbishment. But today's thorough report from the National Audit Office shows the Government has missed several opportunities to give its flagship hospital building programme the resources and momentum it deserved.
"New hospitals that should have been built under the national programme have been delayed and this has only increased the overall cost to taxpayers."
Sir Julian Hartley, chief executive of NHS Providers, urged the Government to "shift gears" and increase capital investment to overhaul ageing NHS estates.
"We agree with the NAO that delivery has been slower than expected.
"The costs of delayed NHP schemes have spiralled due to high inflation," he said.
"Many trusts in the NHP (New Hospital Programme) are deeply disappointed that their building plans won't be delivered before 2030 and many more trusts were disappointed not to be offered funding at all.
"The Government could have better managed expectations about the funding available, given the uncertainty involved and the impact of inflation."
Damning
Liberal Democrat deputy leader Daisy Cooper said: "This utterly damning report demolishes the Government's claims to be building 40 'new hospitals'.
"People are fed up with the Conservatives repeating empty promises and slogans, while patients are treated in crumbling hospital buildings in urgent need of repair.
"Steve Barclay must come to Parliament immediately and respond to the findings of this report.
"The public deserve answers about how many more delays there will be to the local hospital upgrades and repairs they were promised."
Despite the report's findings, a DHSC spokesperson said: "The NAO's report acknowledges that despite changes to the original programme, 40 new hospitals are still expected to be delivered by 2030 and praises the programme's innovative plans to standardise hospital construction, deliver efficiencies and improve quality.
"We remain firmly committed to delivering these hospitals, which are now expected to be backed by over £20 billion of investment, helping to cut waiting lists so people can get the treatment they need quicker.
"Three new hospitals have already opened and more will open this year so patients and staff can benefit from major new hospital buildings, equipped with the latest technology."
---
Support our Nation today
For the price of a cup of coffee a month you can help us create an independent, not-for-profit, national news service for the people of Wales, by the people of Wales.