News
UK Government to block Scottish gender recognition reforms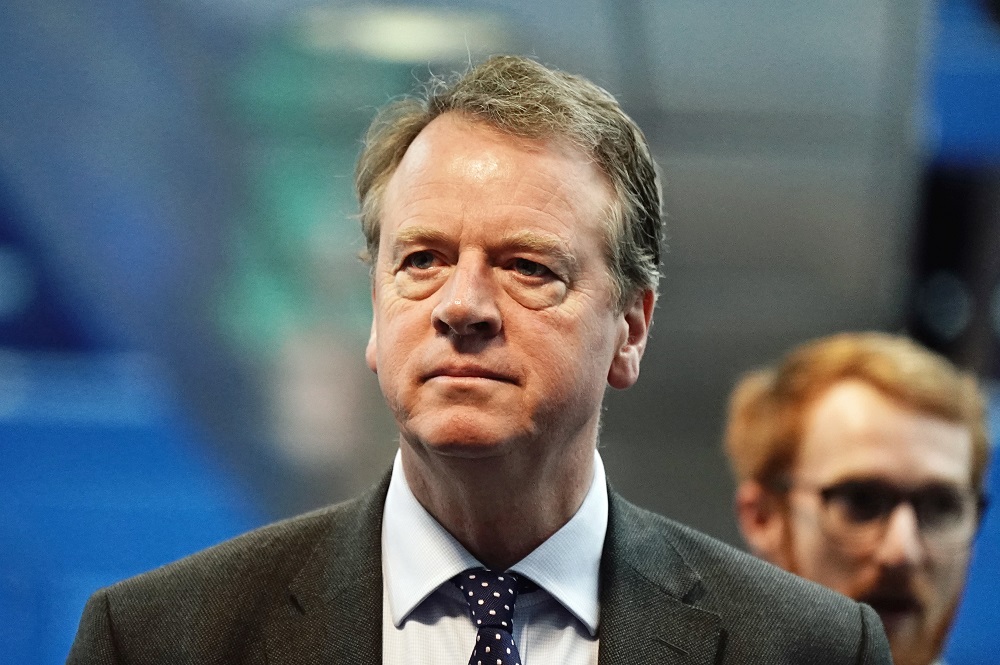 The UK Government is to block controversial reforms of the gender recognition process passed by Holyrood, in a move branded by Nicola Sturgeon as a "full-frontal attack" on the Scottish Parliament.
She hit out after Scottish Secretary Alister Jack confirmed he would make an order under Section 35 of the Scotland Act 1998.
It is the first time the UK Government has sought such an order, which will now prevent the Gender Recognition Reform (Scotland) Bill from going forward for royal assent, and the move will only further increase tension between the Scottish and UK governments.
Announcing his decision Mr Jack said: "After thorough and careful consideration of all the relevant advice and the policy implications, I am concerned that this legislation would have an adverse impact on the operation of Great Britain-wide equalities legislation."
He insisted this was the "necessary and correct course of action".

Attack
But the Scottish First Minister in response tweeted: "This is a full-frontal attack on our democratically elected Scottish Parliament and its ability to make its own decisions on devolved matters."
She pledged the Scottish Government would "defend the legislation and stand up for Scotland's Parliament".
She added: "If this Westminster veto succeeds, it will be first of many."
Her comments came after Mr Jack had insisted the changes in the Scottish legislation could have an "adverse impact" on existing equalities laws.
But his decision comes just hours after Ms Sturgeon claimed if the UK Government moved to block the legislation it would be "unconscionable and indefensible and really quite disgraceful".
She said she would "robustly and rigorously and with a very, very high degree of confidence" defend the Bill, which was passed by the Scottish Parliament last month.
The legislation sets out to simplify the process of obtaining a Gender Recognition certificate, and for the first time allows transgender people to obtain such a document without the need for a medical diagnosis.
It would also cut the time they have to live in their acquired gender before applying for a certificate, and reduce the age at which an application can be made to 16 with Labour leader Sir Keir Starmer saying recently he was concerned about this aspect of the legislation.
Respect
Mr Jack, who has written to both Ms Sturgeon and Holyrood's Presiding Officer Alison Johnstone about the matter, insisted that "transgender people who are going through the process to change their legal sex deserve our respect, support and understanding".
He stated: "My decision today is about the legislation's consequences for the operation of GB-wide equalities protections and other reserved matters.
"I have not taken this decision lightly.
"The Bill would have a significant impact on, amongst other things, GB-wide equalities matters in Scotland, England and Wales.
"I have concluded, therefore, that this is the necessary and correct course of action."
He said if Holyrood ministers were to bring brought an amended Bill back for reconsideration, he would hope that the Scottish and UK governments could "work together to find a constructive way forward that both respects devolution and the operation of UK Parliament legislation".
However, Ms Sturgeon had earlier insisted the UK Government would be "using trans people as a political weapon" should Westminster seek to block the legislation.
Outrage
In a briefing on Monday the Scottish First Minister claimed any such move would be an "outrage".
"In my view there are no grounds to challenge this legislation," she said.
"It is within the competence of the Scottish Parliament, it doesn't affect the operation of the Equality Act and it was passed by an overwhelming majority of the Scottish Parliament after very lengthy and very intense scrutiny by MSPs of all parties represented in the Parliament.
"So if there is a decision to challenge, in my view, it will be quite simply a political decision and I think it will be using trans people, already one of the most vulnerable, stigmatised groups in our society, as a political weapon.
"And I think that will be unconscionable and indefensible and really quite disgraceful."
The First Minister said the move to block the legislation would create a "very, very slippery slope indeed", adding that it could "normalise" and "embolden" the UK Government to do the same in other areas.
"I think it is that serious.
"I think the import and significance of this would go beyond the particular subject matter of the legislation," she said.
Addressing the Labour leader's comments, the First Minister said: "Finally, on this issue of Keir Starmer, I start to wonder, and I suspect I am not the only one who starts to wonder, if there is anything Keir Starmer is willing to stand up and be counted on in the face of Tory attacks.
"I don't think the UK needs a pale imitation of this Tory Government, it needs an alternative to this Tory Government.
"But, on this particular issue, this is legislation that was scrutinised and voted for by Keir Starmer's own party in the Scottish Parliament, so if he backed any move by the Government to block this he would be showing utter contempt for his own Scottish party as well as the Scottish Parliament."
---
Support our Nation today
For the price of a cup of coffee a month you can help us create an independent, not-for-profit, national news service for the people of Wales, by the people of Wales.