News
UK Government to introduce targets to cut sewage dumping in rivers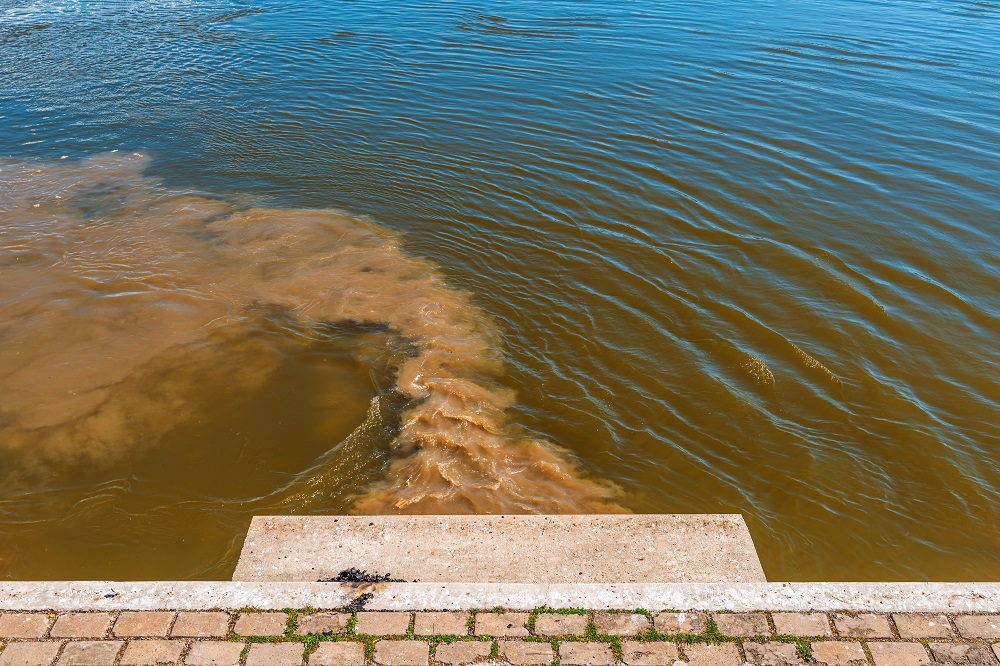 Water companies will face legally binding targets to cut sewage discharges into rivers, the UK Government has announced.
Environment Secretary Therese Coffey said the Government would introduce legislation to put plans to reduce storm overflows on a "new legal footing".
In a written statement to Parliament, Ms Coffey said: "Today, we are announcing plans to enshrine the plan further in law.
"Through the Environment Act 2021, we will legislate for a clear target on storm overflow reduction in line with our plan.
"A clear, credible and costed legally binding target will add to our transparent and determined approach to solve this issue, whilst keeping consumer bills low. This will also be backed by existing separate interim targets for bathing waters and our most precious habitats."
The Government's Storm Overflows Discharge Reduction Plan, published in August 2022, aims to eliminate sewage dumping by 2050 while cutting discharges close to "high priority" areas by 75% by 2035 and 100% by 2045.
High priority areas include Sites of Special Scientific Interest, Special Areas of Conservation and other environmentally sensitive areas.
Ms Coffey said: "I have been unequivocal on this issue. Water companies need to clean up their act – and they need to cover the costs.
"But the hard truth is that however much we all want to see this fixed immediately, the scale and complexity means there is no way that we can stop pollution overnight. To suggest otherwise is dishonest.
"I am using the full force of my powers to make sure that we stop the damage caused by storm overflows as quickly as possible. That includes our plans today to put our costed and credible target on a new legal footing."

Draft legislation
The announcement comes as Labour tried to force a vote on its own draft legislation aimed at bringing an end to sewage dumping.
The party tabled a motion in the House of Commons which sought to secure time to consider its Water Quality (Sewage Discharge) Bill.
Labour's Bill would require water companies to reduce discharges from storm overflows by 90% by the end of 2030 and impose automatic financial penalties for sewage dumping.
But MPs voted 290 to 188, majority 102, in favour of the Government's amendment to Labour's motion, which deleted mention of the Opposition's bid to introduce draft legislation.
Opening the debate on Labour's proposals on Tuesday, shadow environment secretary Jim McMahon said the Opposition's plans "would finally see an end to the Tory sewage scandal".
Mr McMahon told MPs: "The reason we're here today is because the country we love and the quality of life for millions of working people is being treated with utter contempt, dumped on with raw human sewage, dumped on on an industrial scale, and dumped on with at least 1.5 million sewage dumps last year alone.
"Dumped on for a total of 11 million running hours, that's a sewage dump every two-and-a-half minutes."
The debate comes after Labour analysis of Environment Agency statistics suggested sewage was dumped every two-and-a-half minutes on average since 2016.
Rivers, lakes, seas and beaches faced a staggering 1,276 years' worth of raw sewage over just a seven-year period, according to the party's research.
Pointless
But Ms Coffey said Labour's plan was "pointless, because it is already being done".
She said: "This Government has already taken action … We already have a target for reduction in sewage discharges which we will put into law, we've already consulted to remove caps on financial penalties and we've already undertaken an assessment of sewage discharges – but unlike the Opposition we have a credible, costed plan to stop the scourge of sewage."
Ms Coffey also argued that automatic financial penalties would weaken enforcement efforts against more serious discharges, while the Conservatives claimed Labour's plans would add more than £1,000 to the average household water bill by the end of the decade.
---
Support our Nation today
For the price of a cup of coffee a month you can help us create an independent, not-for-profit, national news service for the people of Wales, by the people of Wales.