News
UK's oldest puppet theatre gets Cadw listing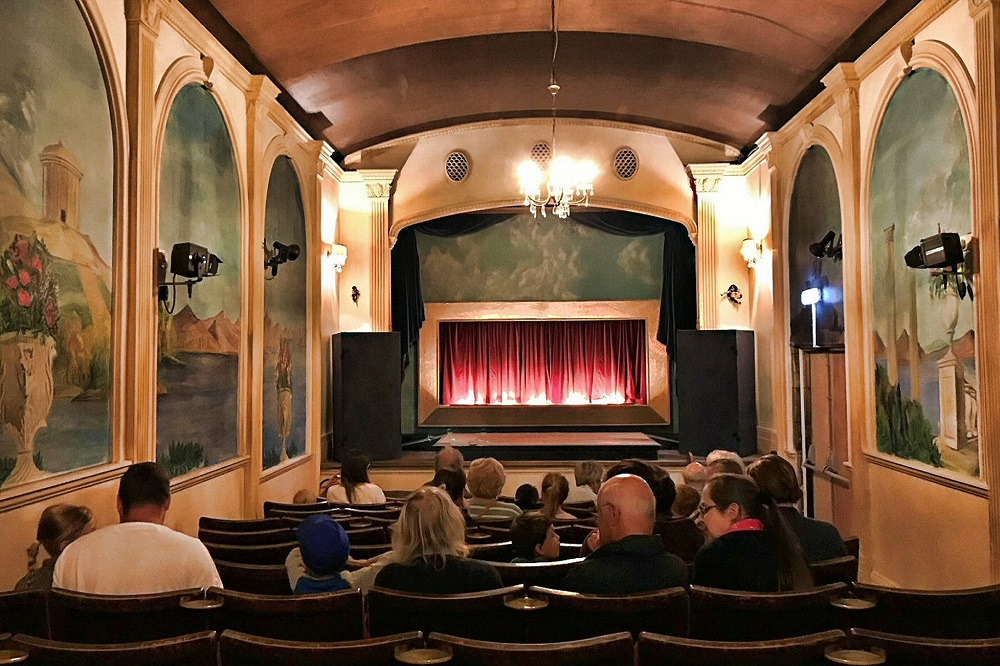 The UK's oldest permanent puppet theatre, which is in Rhos-on-Sea, has been Grade 2 listed by Cadw on its 65th birthday.
Harlequin Puppet Theatre was established by Eric Bramall in 1958 and has been entertaining families with marionette shows, magic and Punch and Judy shows ever since.
Puppeteer partner and friend Chris Somerville, who died earlier this year, worked with Eric from the beginning and remained as the sole performer following his death in 1996.
Announcing the news, the Harlequin Puppet Theatre paid tribute to its founders, and said "The enchantment of the Harlequin Puppet Theatre should be seen for generations to come, and we are pleased that this will now be ensured."
The theatre was built after Mr Bramall was told he could no longer perform his increasingly elaborate shows in his temporary puppet theatre by the bandstand at Rhos-on-Sea.
The opportunity arose when Millie Ford, a friend who went on to become the duo's stage manager, offered him part of her land on the town's seafront to create a permanent home for his puppetry.
Using recycled materials from an old servant's quarters on the site, it took less than three months to build the theatre and Bramall decorated the interior himself in one week.
It was subsequently opened on 7 July 1958, and the building, which was designed by Mr Bramall and the first of its kind to be dedicated to puppetry, went on to win a Civic Trust Award.

Friendship
As a young boy, Chris Somerville would watch Bramall's show most days, and eventually started to learn the ropes from the puppeteer.
In an interview with the Telegraph in 2010, he said: "I was fascinated because he made manipulating the puppets look so easy. Looking back, Eric was incredibly indulgent, because I was quite a tempestuous teenager, but he always praised me when I did something good. For my part I would stand in the wings when I wasn't needed on stage and watch him."
The enduring friendship which lasted nearly forty years saw the team amass over three thousand marionettes and a stock of about 40 plays, including some of their own.
After Mr Bramall's sudden death from a brain haemorrhage, the stock of marionettes, some of which they had made themselves, was reduced by two thirds, selling them back into the puppet community.
The theatre's programming revolved around half term and school holiday shows for families and an annual pantomime which would open on Boxing Day and their varied repertoire meant they could change the shows for each holiday.
In between theatre seasons, box office takings were subsidised by attending schools with puppet and Punch & Judy Workshops, as well as performing at galas and fetes.
The duo appeared on BBC Wales in their own weekly puppet programme which ran until 1986.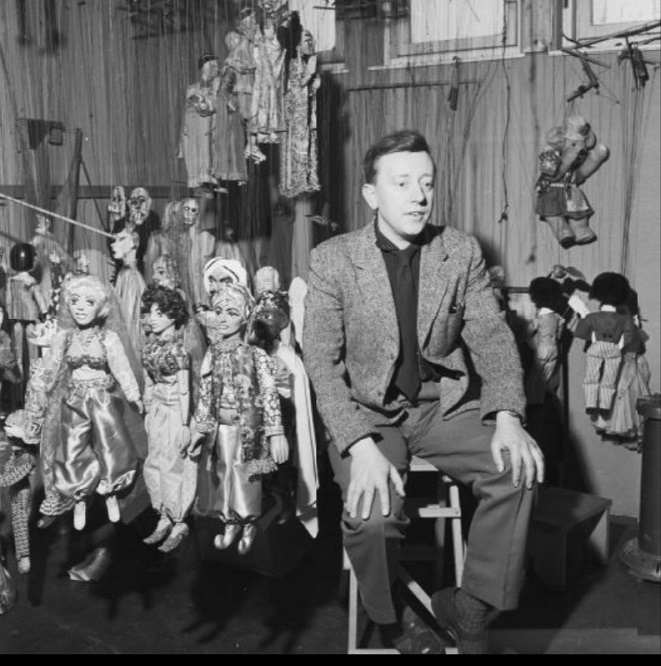 'My playground'
During the pandemic, the theatre was hit hard, and Mr Somerville feared for the future of the venture. As a sole trader in the arts, he was not able to claim much in the way of financial support from the government, but local people and friends of the theatre managed to raise £4000 via a crowdfund to help keep the place going.
Speaking to the North Wales Pioneer in 2020 he explained how his savings had dried up following an arson attack in 2017 which led to a six-month closure, and his ability to subsidise the running costs with his work in schools and out of season work had been curtailed by pandemic restrictions.
Despite the fundraising he feared the worst.
He said: "The Harlequin is my playground, my office, it's my everything. I first got involved when I was on disembarkment leave from National Service and it got to the point where I would spend every day at the theatre from there on out.
"I became very good friends with Eric and we'd do countless shows featuring thousands of puppets in the Llandudno and Colwyn bay areas, among others.
"I've been surprised by the level of donations made to our cause so far, but it is very much appreciated."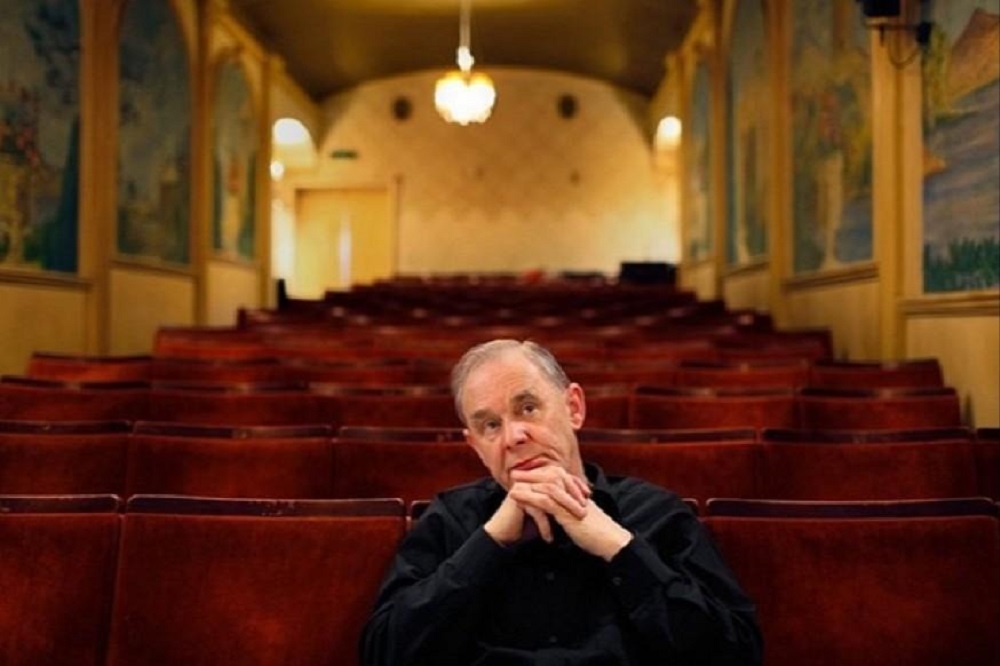 Tributes
In February, when his death was announced, fond tributes were paid to the man who acted as performer, director, usher and box office staff.
The National Puppetry Archive shared a video of Mr Somerville's version of Peter and the Wolf as a tribute.
In a Facebook post the theatre said: "He performed countless shows, both at the theatre and on TV, worked independently as a cabaret performer with puppets and magic and entertained thousands of children with his Punch and Judy as Mr BimBamBoozle.
"Since the death of Eric in 1996 he worked tirelessly to ensure the theatre continued; performing all shows, as well as every other element of theatre life, on his own – an achievement he was very proud of."
Announcing the news that Cadw had awarded Grade 2 listed status, they said: "Many of you reading this know that a theatre so unique and with such a rich history deserves to be preserved and we are delighted to tell you that The Harlequin Puppet Theatre has today been Grade 2 listed by Cadw.
"The enchantment of The Harlequin Puppet Theatre should be seen for generations to come and we are pleased that this will now be ensured."
Find out more about the Harlequin Puppet Theatre here or follow the Facebook page.
---
Support our Nation today
For the price of a cup of coffee a month you can help us create an independent, not-for-profit, national news service for the people of Wales, by the people of Wales.