News
Union accuses university of 'bullying and intimidation' in pay dispute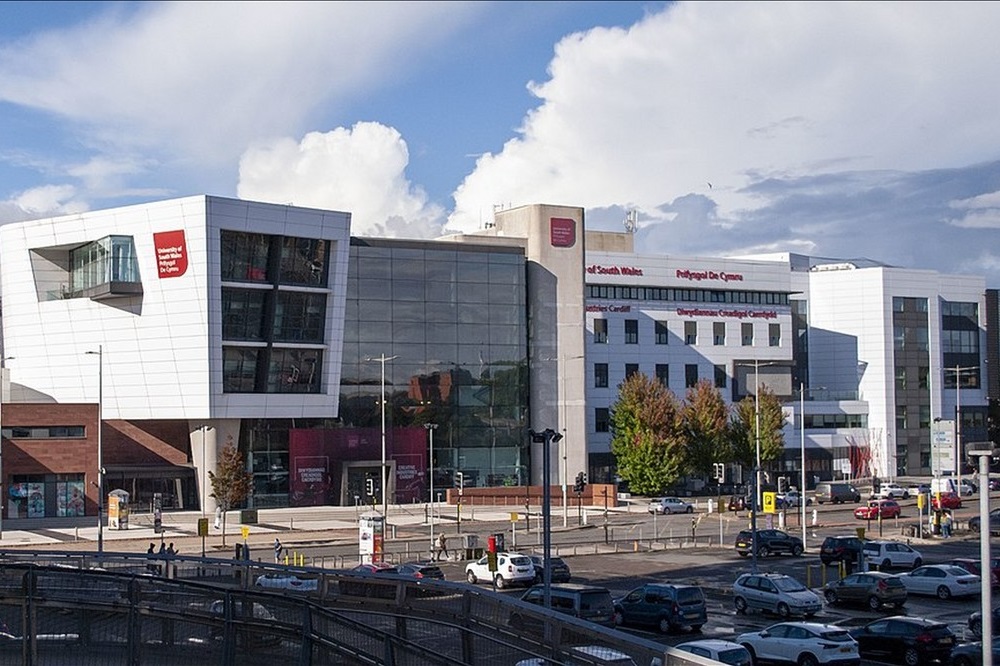 Martin Shipton
The University and College Union (UCU) has accused the University of South Wales (USW) of bullying and intimidating its members in a bid to stop them taking industrial action.
Lecturers are involved in a long-running dispute following a below-inflation pay offer. In an email sent to his members,
Currently they are participating in a marking and assessment boycott (MAB) in relation to students course work.
In an email sent to his members, Terry Driscoll, the UCU branch at USW, said: "Following investigation, we can report on the comparative position adopted by management at USW in relation to the MAB.
"Despite claims being made by management that they are simply following UCEA (Universities and Colleges Employers' Association) on this, we have evidence that proves that not to be the case. Indeed, through the tactics adopted we are an outlier."
Mr Driscoll goes on to list universities in Wales, stating how much they intend to dock from the pay of union members participating in the boycott:
* Open University 20% proposed deduction;
* Aberystwyth University 50% proposed deduction;
*Bangor University 50% proposed deduction
* Cardiff University 50% proposed deduction
* Glyndwr University 50% proposed deduction
* University of Wales Trinity St David 50% proposed deduction
* Cardiff Metropolitan University 60% proposed deduction
* USW 60% proposed deduction – plus the right to withhold up to 100% of pay for partial performance.

Punishment
Mr Driscoll added: "In addition to which and for good measure, our caring and highly responsible management at USW have added another punishment in that normal self-certification procedures for staff reporting sick leave are suspended when staff are engaged in MAB or action short of a strike (ASOS). This action, which is an attempt to unilaterally change our terms and conditions of employment, shows total disregard for the health and wellbeing of academic staff and could be discriminatory toward any staff with recurring medical conditions and disabilities.
"Finally, just in case that's not enough, any request for any annual leave made after April 20 will be subject to review where an individual is participating in MAB/ASOS.
"The view of UCU Wales is that the USW stands out as the most draconian and worst example of the adopted practices in Wales. This has been reported by UCU to the Senedd at a lobby on May 9.
"This action, which can only be described as organised bullying and intimidation tactics to prevent UCU members at USW from participating in lawful industrial action, is an absolute disgrace and does not fit with the current Welsh Government's policy to modernise and reform public sector industrial relations in Wales, through social partnership."
National dispute
A University of South Wales spokeswoman responded: "The current action short of a strike is part of a national dispute with the sector. We know that the decision to take part in the national industrial action is not taken lightly, and the financial impact that this brings.
We also need to do what we can as a university to ensure that students continue to receive a high-quality service, they are able to progress or graduate at the end of the academic year, academic standards are upheld, and the impact on colleagues is minimised.
"Our policy on withholding pay for partial performance was communicated clearly ahead of the industrial action and is not out of line with the UK HE sector.
"Our partnership with the sector's trade unions is something we value highly, and it is a matter of genuine regret that the sector is in dispute with them."
The spokeswoman added: "Other universities in Wales – and elsewhere in the UK – have also said that they reserve the right to withhold up to 100% pay for partial performance. The UCU email is not correct to highlight this just for USW.
"The final pay award offer for 2023/24 was 5%, with up to 8% for lower paid colleagues. This is being implemented in two parts. An increase of 2% or £1000, whichever is the greater based on current salary, has been paid since February 1 2023. The remainder of the uplift will be paid from the start of the next academic year on August 1 2023."
---
Support our Nation today
For the price of a cup of coffee a month you can help us create an independent, not-for-profit, national news service for the people of Wales, by the people of Wales.