News
Union boss says pay deal with Welsh Government is "tantalisingly close"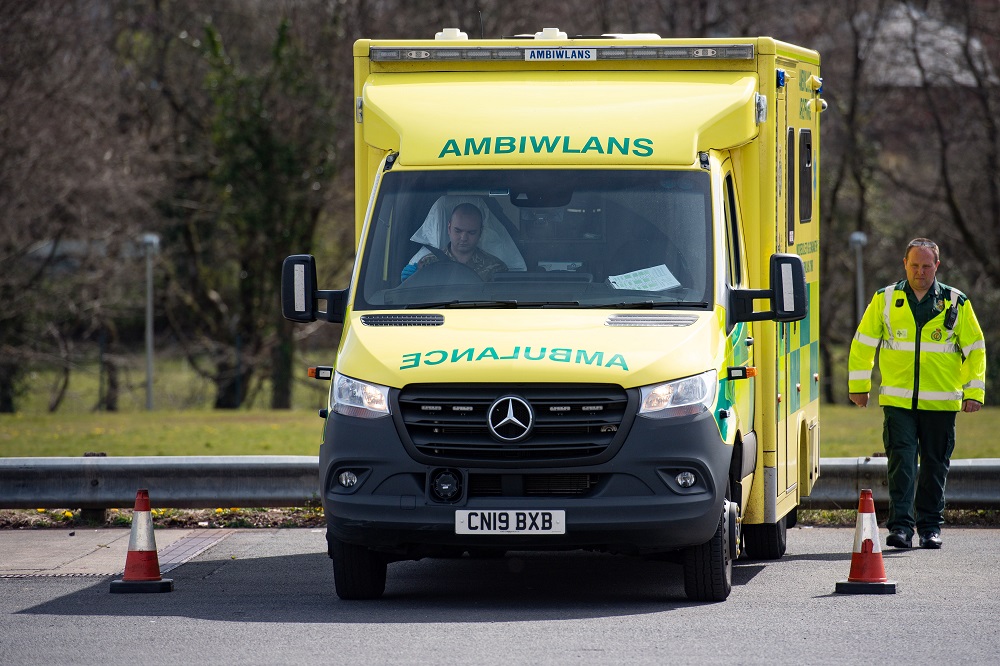 A union boss has said a pay deal with the Welsh Government is "tantalisingly close" as Welsh Ambulance Service staff stage fresh walk outs.
Unite is the only NHS union staging walkouts in Wales on Monday as others suspended planned action after the Welsh Government came forward with an improved pay offer on Friday.
Unite union general secretary Sharon Graham said: "The reason that we're still out in Wales is that it would be disingenuous for us to put an offer to pause the strike in the full knowledge the offer was going to get rejected.
"What we want is not a sticking plaster – we want to have a deal on the table that will be accepted.
"I spoke to the health minister in Wales on a number of occasions yesterday; we're tantalisingly close."
The Welsh Government proposed new deal amounts to both a consolidated and non-consolidated one-off payment for 22/23 – on top of an increase of 4.5% which has already been paid.
Sharon Graham said: "The sticking point really is the extra 3% – half of it is on non-consolidated, so therefore it's a one-off payment.
"And what we're simply asking is to put more of that on the wages, so that people have that forever, it's in their pay packet, because that will address some of the concerns."
Negotiations
The Unite general secretary said the UK Government should open negotiations on pay or face a "constant cycle" of walkouts.
Speaking at a picket in Wales she said: "This Government has not at any time in this dispute come to the table about the substantive issue on pay, and that is the real issue.
"There isn't going to be any other way to end this dispute until they come to the table and talk about pay.
"They said on many occasions that they're in constructive talks; first of all, I don't know what those constructive talks are – they are certainly not on pay.
"And, secondly, I can't put constructive talks on a ballot paper. What we need is the talks to happen with Rishi Sunak or Stephen Barclay on pay, we can get an offer and then we can put that off to the members.
"That's what needs to happen. Until that happens, we are in this constant cycle of having strike action, which obviously nobody wants.
"Our members do not want to be on strike. They want to be at work serving the country."
---
Support our Nation today
For the price of a cup of coffee a month you can help us create an independent, not-for-profit, national news service for the people of Wales, by the people of Wales.