News
Union brands talks with UK Health Secretary an 'insult' amid pay dispute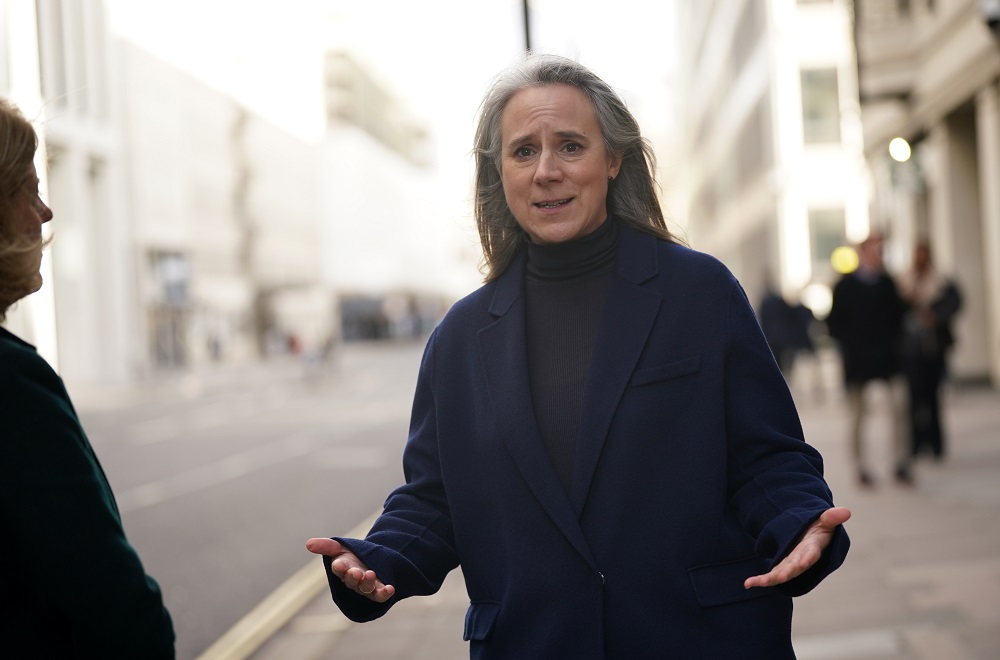 Talks between the Government and trade unions on NHS workers' pay have been described as an "insult" and "bitterly disappointing" in a blow to hopes of any progress towards a deal to end the dispute.
Earlier, Prime Minister Rishi Sunak said he was "happy to talk about pay" with unions as ministers held a series of meetings aimed at ending a wave of industrial unrest in the NHS and on the rail network.
However, both the Royal College of Nursing (RCN) and Unite criticised the meeting, accusing ministers of "intransigence".
Joanne Galbraith-Marten, director of employment relations and legal services at the RCN, said in a statement: "There is no resolution to our dispute yet in sight.
"Today's meeting was bitterly disappointing – nothing for the current year and repeating that 'the budget is already set' for next year.
"This intransigence is letting patients down. Ministers have a distance to travel to avert next week's nurse strike."
Unite said any suggestion that a one-off pay reward could be made in exchange for a boost in productivity was "absolutely ludicrous".
While other trade unions said that "progress" had been made, there was no indication that enough had been made for planned strikes to be called off.

Productivity
Unite negotiator Onay Kasab, speaking after a meeting with Health Secretary Steve Barclay, accused the Government of telling staff they would need to "justify" a payment through productivity.
"This isn't a factory we're talking about, we're talking about people who are working well beyond their contracted hours anyway just to get the job done because they care so much.
"So, for the Government to be talking about productivity in exchange for a (payment) is an insult to every single one of our members."
Mr Sunak had earlier not denied suggestions the Government was considering a one-off payment to help NHS staff deal with the soaring cost of living, but said any pay settlement would have to be affordable and not further increase inflation.
Alongside talks with health unions, teaching unions were holding talks with Education Secretary Gillian Keegan ahead of announcements this week over whether their members will go on strike.
Rail minister Huw Merriman called in train workers after sustained action crippled services, with only one in five trains running between Tuesday and Saturday.
Outrageous
Mr Kasab said: "I emphasise the thing to get out of today that is absolutely clear is that they want our members to give more in order for it to consider a payment. That is absolutely outrageous."
He said there had been no "detailed" discussion of what a pay settlement might look like, adding that the talks had left him "very angry".
He added: "The Government have missed yet another opportunity. We came here in good faith."
Sara Gorton, head of health at Unison, told reporters that "progress" had been made but said there had been no "tangible" concessions.
"It was a very civil meeting. We did actually manage to talk about pay – we didn't get the tangible concessions that we might have hoped for that would enable us to call off the strikes later this week.
"But it was definitely progress when you're in a room with the Secretary of State talking about pay, I think.
"He's asked for our help to help with the Treasury to make the case for investment. We'll certainly do that."
Physiotherapists also said they would be announcing strike dates later this week despite the talks.
Elaine Sparkes, assistant director at the Chartered Society of Physiotherapy, said: "Although the meeting was more constructive this time, there is nothing tangible on the table.
"As such, we'll be announcing the first of our strike dates later this week as we continue to push for a fairer deal for our members and their colleagues."
Movement
The Government had previously refused to discuss wages for nurses and other public-sector workers, insisting those were matters for the independent pay review bodies, but over the weekend Mr Sunak hinted at movement.
On Monday, Mr Sunak declined to get into the "specifics" of the Government's approach but said that he was "really pleased that union leaders accepted ministers' invitations to come in today to have discussions across the board and that's a really positive development".
"On pay, we've always said that the Government is happy to talk about pay demands and pay issues that are anchored in what's reasonable, what's responsible, what's affordable for the country."
Downing Street earlier warned that concerns about inflation had not gone away as the Government prepares for the next round of pay talks for 2023/24.
The Prime Minister's official spokesman said the Government was open to listening to trade unions' concerns.
"We are happy to listen to the pressures they think they are under, what they think is fair, responsible and affordable, and likewise we will provide detail about what we think is affordable, and also the challenge that inflation poses to all of this as well."
---
Support our Nation today
For the price of a cup of coffee a month you can help us create an independent, not-for-profit, national news service for the people of Wales, by the people of Wales.