News
Unions accuse Chancellor of 'declaring war on workers with Budget of cuts'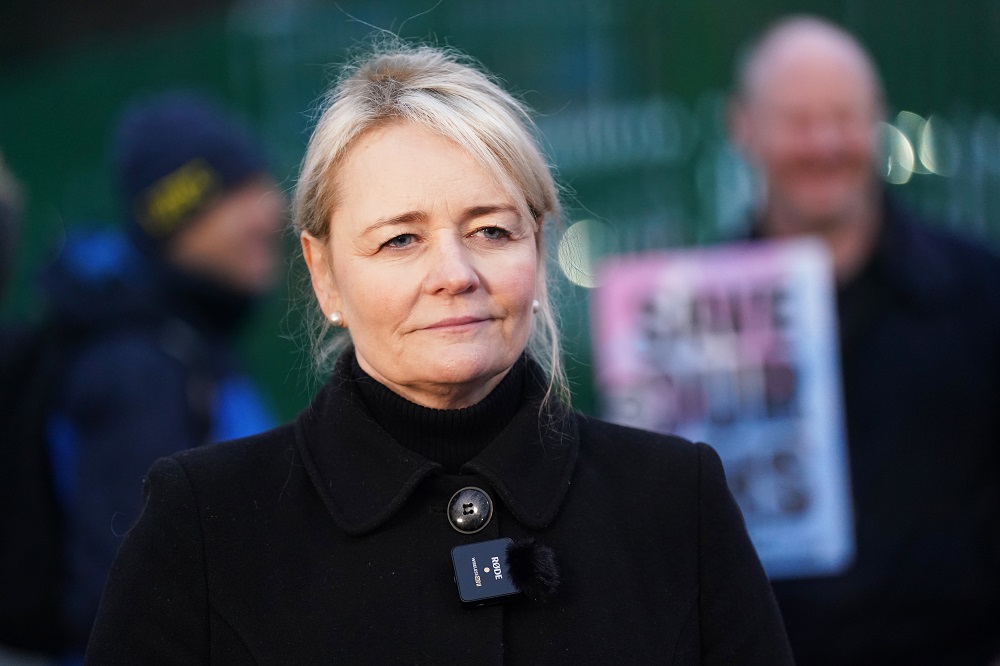 Unions have criticised the Budget for failing to tackle the pay disputes ongoing across the UK.
As the Chancellor delivered his speech in the Commons, thousands of workers staged a demonstration outside Downing Street as part of a day of action by unions involved in long-running disputes over pay, jobs and conditions.
Fire Brigades Union general secretary Matt Wrack said: "The multimillionaire Chancellor has declared war on hard-pressed workers today, with this Budget of cuts.
"The Government has learned nothing from nearly a year of industrial disputes, caused by its outrageous attempts to cut the wages of firefighters, rail workers, NHS staff, postal employees and teachers.
"Firefighters forced the employers into making an improved pay offer on the back of an overwhelming vote for strike action.
"However, just over a week after this dispute was settled, the Tories are at it again, with a Budget that adopts the same cuts-driven approach to public sector pay and services.
"The Chancellor has stuck up two fingers to workers with this Budget that does nothing for the low paid and poverty-stricken families during the cost-of-living crisis.
"Once again, Jeremy Hunt and the similarly ultra-wealthy Prime Minister are making workers pay for the economic mayhem caused by the notorious mini-budget last autumn, which sought to give tax handouts to the rich at the expense of the rest of us."

Historic betrayal
Unite general secretary Sharon Graham said: "Today the Chancellor had a chance to save the National Health Service – starting by paying NHS workers their dues. Instead, he made the wrong choices and delivered a historic betrayal.
"So while Jeremy Hunt rearranges the deck chairs for corporate Britain, workers in the real economy face a crisis.
"This Budget does next to nothing to address the historic cost-of-living crisis hitting workers throughout our broken economy. Since 2010, real wages have fallen by 15% and that's going to get worse."
Pay squeeze
TUC general secretary Paul Nowak said: "The Chancellor spoke about a high-wage and high-skills economy but did nothing to deliver it.
"The UK is still in the longest pay squeeze for more than 200 years, and our public services are still run-down and under-staffed.
"There is no plan to get wages rising across the economy. Real wages will not return to 2008 levels until 2026. And the elephant in the room is the lack of funding for our public services and the pay rises needed to recruit and retain nurses, carers and teachers.
"We need a fully-funded workforce plan across our public services to recruit and retain key workers, and we need an investment plan to rebuild services – from fixing school buildings that are falling apart to restoring public health services."
Mike Clancy, general secretary of Prospect, said: "As Prospect members in the Civil Service undertook their biggest industrial action in over a decade, the Chancellor had nothing to offer them on their pay or conditions – let alone mentioning them in his speech."
---
Support our Nation today
For the price of a cup of coffee a month you can help us create an independent, not-for-profit, national news service for the people of Wales, by the people of Wales.