News
USW accused of 'sharp practices' during marking boycott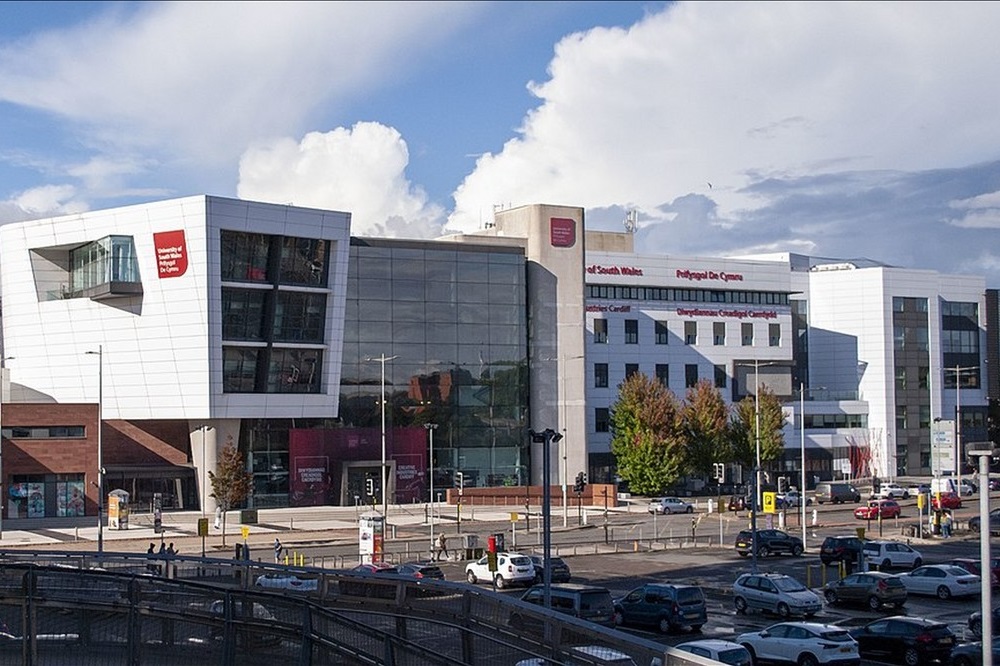 Emily Price
The University of South Wales (USW) has been accused of using non-specialists from other subjects to mark students end of year work – even if they're not familiar with the subject.
Members of the University and College Union (UCU) at USW are currently taking part in sector-wide industrial action in a dispute over pay and working conditions.
UCU members have paused marking assignments, issuing grades, engaging in exam invigilation, exam boards or other activities related to formal, summative assessment.
During the strike, union members have continued teaching, supporting students, researching, planning and recruiting for the next academic year.
An email obtained by Nation.Cymru which was sent to a senior member of staff at the university, describes options laid out to lecturers.
The email, which was sent on Thursday (June 15) suggests that staff taking part in the industrial dispute had been asked to come out of the boycott and mark all work by Monday (June 19) in order to receive full pay.
As well as asking staff to mark work within one working day, the email also suggested that lecturers not participating in the boycott would be asked to mark the work instead and if those staff members refused, they would have their rate of pay deducted at the same rate as striking lecturers.
USW is currently withholding 50% of lecturers pay during the time in which staff participate in the UK wide industrial action.
Nation.Cymru understands that there was previously a requirement for striking staff to provide a fit note from day one of any sickness absences.
Correspondence sent by a university chief to lecturers taking part in the marking boycott stated that this rule has since been altered on June 17 and going forward a fit note would only be required from day 8 of any sickness absence.

Stress
Dr Rachel Stubley, a post-compulsory teacher educator who has worked at the university's Newport campus for 21 years, said the options offered would cause stress to staff and offer no quality assurance to marking.
Dr Stubley said: "The exam board was on Monday, so clearly the university wanted us to mark everything as quickly as possible without sending anything to the external examiner and without taking part in any quality assurance. They just wanted it done.
"Being given one working day to mark work would mean we wouldn't be able to maintain the rigorous quality that our students deserve and lecturers would be under incredible pressure.
Another lecturer working at USW who wished to remain anonymous said they were worried that lecturers who did not author assignments and may not have the appropriate expertise were being asked to mark assignments.
The source said: "When lecturers write our modules, we design them in a particular way with a particular perspective and a marker who is not familiar with the module might not know or fully understand the nuance of what the module leader is looking for.
"The behaviour that has been exhibited during this industrial action has really soured relationships between some colleagues who have worked together for years."
Nation.Cymru has also been made aware that in some cases students could be awarded degrees before they have had all their work marked.
An anonymous source said: "There has been surmising going on, looking at student profiles, guessing where they might be and giving that as a grade instead of marking the work."
Union
A spokesperson for UCU Cymru said: "UCU Cymru members go the extra mile to help their students. Throughout the pandemic, staff frequently risked life and limb to keep institutions open whilst ensuring that learners received a quality education.
"Unfortunately, and in common with other sectors, their reward has been precarity, low pay and spiralling workload – all of which impacts on their ability to offer the support which learners deserve!"
"Whilst the Four Fights dispute is UK wide, Vice Chancellors have an opportunity to negotiate locally over the terms of the marking & assessment boycott. Where these negotiations go well, the student interest can and has been mitigated.
"In contrast, economic intimidation and sharp practices completely undermine the basis for social partnership and have no place in Welsh universities.
"UCU Cymru members value their students and are ready to talk. To that end, we invite university management to desist from their current course and join us at the negotiating table."
A University of South Wales spokesperson said: "In line with the University's Regulations for Taught Courses and guidance from the sector, the University has invoked Exceptional Arrangement Regulations, to help mitigate any impact of the marking and assessment boycott.
"These enable Assessment Boards to determine module outcomes, progression decisions and awards, wherever possible, taking into account all available information.
"It is important to ensure students are not disadvantaged, high academic standards are maintained, and learning outcomes are met.
"The Exceptional Arrangement Regulations will only be applied where necessary – most Assessment Boards have proceeded with the usual academic regulations.
"For individuals taking part in the marking and assessment boycott, 50% of pay is withheld for partial performance for the period in which they are participating in the boycott. This is in line with the sector.
"Our partnership with the sector's trade unions is something we value highly, and it is a matter of genuine regret that the sector is in dispute with them."
---
Support our Nation today
For the price of a cup of coffee a month you can help us create an independent, not-for-profit, national news service for the people of Wales, by the people of Wales.