News
Video released to honour Wales' first black footballer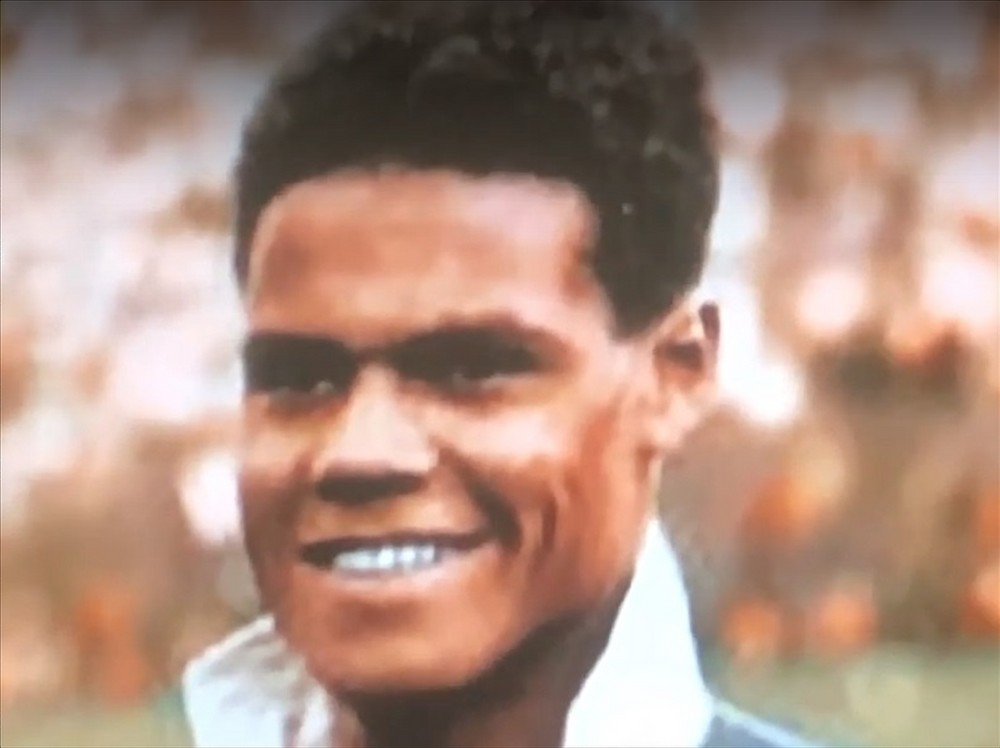 Martin Shipton
Wales' first black international football player Eddie Parris has been commemorated in a video for Black History Month by a councillor from his hometown.
Cllr Armand Watts, who represents Chepstow on Monmouthshire County Council, is a huge football fan and says he is very proud of Parris' breakthrough achievement.

Chepstow
On the video, which is the result of an interview for Sky TV and a documentary called Dragon On My Shirt, funded by the Welsh Government Anti-racist Wales fund, in partnership with the FAW,  Cllr Watts says: "Eddie Parris was born in Chepstow, in a little place called Pwllmeyric, in 1911. His father was from Barbados; his mother was a white working class local girl. He would have been unusual at the time, growing up in Chepstow, because he would have been the only person with mixed heritage really.
"When he got to 17, playing for Chepstow Town, he was scouted by Bradford Park Avenue. When I was growing up, it wasn't really recognised that he was the first black footballer to play for his country in Wales. It's hard to imagine, but then it would have been highly unusual for any home nation team to call up a black player.
"But there was no denying that Eddie had skill. The panel of selectors were obviously very progressive and decided they were going to call up Eddie. He was quick, he was direct and he fitted the bill as far as they were concerned. The press at the time reported that Wales were fielding a "coloured man" – that's how it was written. The emphasis was about the colour of his skin as opposed to his own abilities.
"He was in the starting team against Northern Ireland in 1931. Particularly with the political backdrop, it would have been a difficult match. It would have been quite a hostile crowd. There would have been about 10,000 fans at the game. He would have been on the receiving end of a lot of racial comments. He would have had to be mentally tough to get through the game.
"It's still unknown why Eddie was only called up once. But it doesn't matter whether he played once or 10 times. The fact is that he did get called up, which in itself was an achievement. Eddie went on later to play for Luton, Northampton, Bath City, Cheltenham Town and finally finished his career as a player-coach at Gloucester City.
"He broke through a barrier that was almost unbreakable. He managed to get himself into a home nations team when you couldn't even do that for England. Eddie's story is really inspirational. There are plans afoot in Chepstow to do a mural celebrating his life and his achievements. It was a huge leap forward and I think as we look back on it, we begin to realise, with all the progress that's been made in more recent years, with efforts to tackle racism in football, racism in sport, Eddie's certainly got a chapter in that story."
During his career between 1927 and 1948, Parris made 268 league appearances and scored 60 goals.
Munitions factory
He also worked in a munitions factory and, from 1939, for the Gloster Aircraft Company in Brockworth, Gloucestershire. He lived at Sedbury near Chepstow, and in Gloucester, where he died in 1971.
Historian Martin Johnes of Swansea University studied Parris in order to explore black working-class experiences in early and mid 20th century Britain. Most people of colour left few historical traces but as a professional footballer, Parris was discussed in the press.
Johnes shows that newspapers often described Parris in racial terms, but any overt racism Parris faced was not recorded. Nonetheless, given the racial attitudes of the time, Parris must have faced prejudices and the frequent references to his race in match reports and the like shows that people of colour were regarded as different in British culture.
A plaque to honour Parris was installed outside his birthplace in Pwllmeyric in 2021.
---
Support our Nation today
For the price of a cup of coffee a month you can help us create an independent, not-for-profit, national news service for the people of Wales, by the people of Wales.