News
Vintage tractor convoy passes through Welsh villages to raise money for Parkinson's charity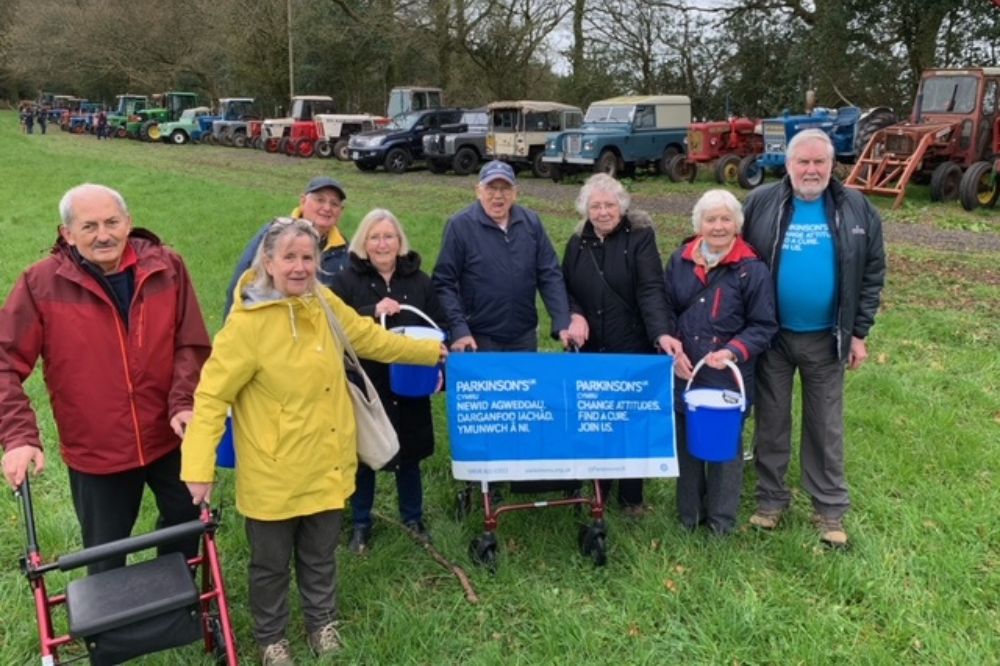 A convoy of tractors which made its way through Welsh villages and included over 40 vintage vehicles has raised over £1,000 for Parkinson's UK Cymru.
Organisers of the annual Chepstow Vintage Club tractor run chose the charity because of the number of people in the local agricultural community who have been impacted by Parkinson's.
The event was supported by dedicated members of the Chepstow and District Parkinson's Support Group as part of Parkinson's Awareness Week.
The journey, which took place on April 16, began at 10am at Howick Farm, home of farmer Colin Jenkins, who lived with Parkinson's until he passed away last year.
The convoy drove through the lanes via Itton, Kilgwrrwg, Wolvesnewton, Devauden and St Arvans.
It stopped for a spot of lunch at the Devauden Village Hall at 12pm, where a bucket collection was held, before circling back to return to Howick Farm at 3pm.
Justin Cooke, Director of the Chepstow Vintage Club, who helped organise the event, was motivated by the experience of his late father, local farmer Graham Cooke, farmer, who passed away aged 80, after having been diagnosed with the condition for 7 years.
There are over 40 symptoms of Parkinson's but the 3 main symptoms are a tremor (shaking), slowness of movement and rigidity (muscle stiffness).
Almost 8,000 people are currently living with Parkinson's in Wales.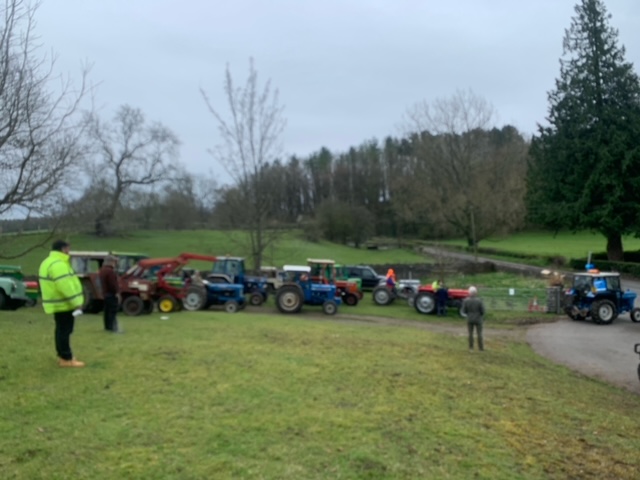 "Fighter"
Justin, an engineer by profession, from Chepstow, who still helps out on the family farm, said: "We try to raise money for different charities. My father passed away in 2017, and he had Parkinson's. So we picked Parkinson's UK as our charity for this year.
"Parkinson's is something that's impacted many people in the local agricultural community. My father was a very quiet man and not a complainer so he possibly had it a long time before he was diagnosed.
"His driving licence was taken off him towards the end of his life. He had continuous shaking and he lost weight. I think it reduced his general quality of life, which was tough for him.
"But he was a fighter. He continued to do things like mow the lawn and so on, so he did work hard to keep going.
"The medication, although it made him be able to do things, it made him feel poorly as well.
"If you were on the farm on the weekend working with him, and it was time for him to take his medication, he was poorly for a couple of hours before it wore off and he could come back outside and join in the fun of doing something or doing some work around the farm or whatever.
"My father attended the Chepstow Parkinson's group, and my mother still attends now. Meeting people in a similar situation is always helpful.
"I wanted to raise money for Parkinson's UK because of the impact the condition has on the people who have it.
"There needs to be as much research as possible to look into it. We want to fund more research into the condition."

Vintage
Stephen Lewis, Treasurer of the Chepstow and District Parkinson's Support Group, who has been involved with the group since 2008, and whose wife Kate Lewis passed away with the condition aged 79, said: "The Chepstow Vintage Club do this tractor run annually and this year they've done it to raise money for Parkinson's UK Cymru. There were older tractors taking part as well as some more modern ones.
"I think it's important to raise money for the charity because there are so many people who live with the condition and we need to try to raise the profile, raise money for more research and to support local Parkinson's groups.
"This tractor run is something a little bit different and a fun way to raise money for the charity."
Keri McKie, Regional Fundraiser for Parkinson's UK Cymru said: "On behalf of Parkinson's UK Cymru I'd like to thank Chepstow Vintage Club for organising this event, and to all our fantastic volunteers who helped support it.
"We are very grateful that they have chosen to support the work that we do as a charity. The tractor run is a great example of the fun and inventive ways that people in the Parkinson's community get together to fundraise and raise awareness of the condition.
"Parkinson's is the fastest growing neurological condition in the world. There's currently no cure. But as the largest European charitable funder of Parkinson's research, we're determined to change that. We've invested over £100m in vital research that has delivered groundbreaking discoveries, new medications and better care.
"The money that is donated will go towards improving the lives of people who have Parkinson's and funding important research into the condition which has the potential to lead to better treatments."
---
Support our Nation today
For the price of a cup of coffee a month you can help us create an independent, not-for-profit, national news service for the people of Wales, by the people of Wales.