News
Voluntary severance and redeployment to be offered to some St David's Hall staff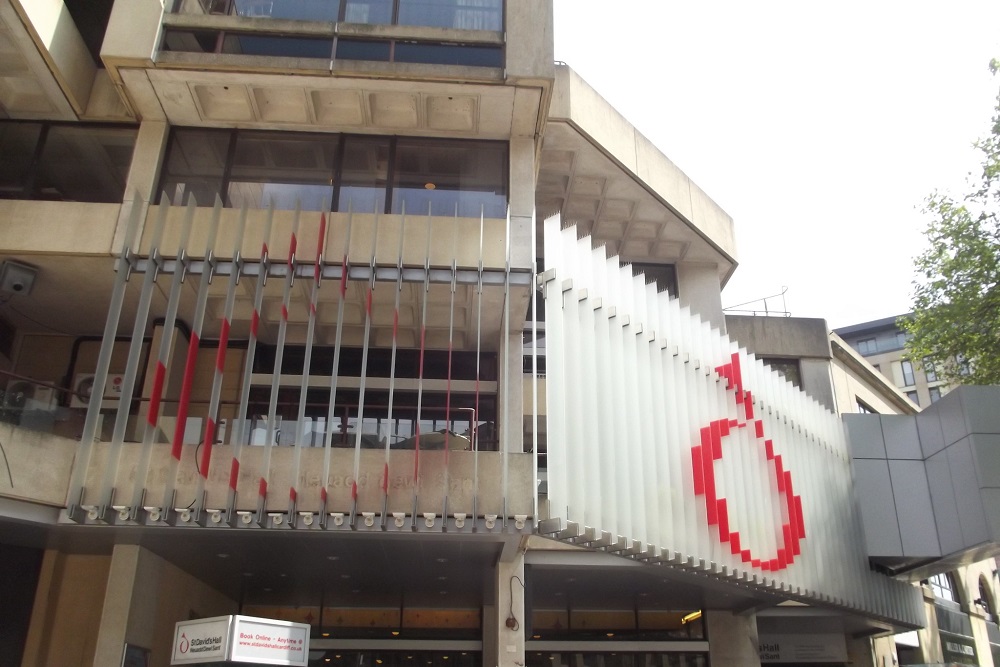 Ted Peskett, local democracy reporter
Voluntary severance and redeployment will be offered to some staff at St David's Hall in Cardiff as it is expected to remain closed until 2025 due to the presence of faulty concrete.
Cardiff Council officials addressed members of the local authority's economy and culture scrutiny committee meeting on Tuesday (24 October)  which provided an update on the classical music venue.
With the recent announcement that the building will be closed for 18 months following an investigation of its reinforced autoclaved aerated concrete (RAAC) roof panels, questions have risen over the future of staff.
Experts who carried out the checks on St David's Hall said that several panels in the roof containing RAAC are 'red-critical' and others are 'red-high risk', which means they could collapse.
When the council announced that it was in the process of transferring the running of St David's Hall over to major venue operator, Academy Music Group (AMG), it said the contracts of staff will be protected through a transfer of undertakings (protection and employment) regulations (TUPE) agreement.
However, due to the length of time that the venue will be closed for, the council has now been advised that TUPE may no longer apply.
A member of the economy and culture scrutiny committee, Cllr Jackie Jones, asked for more clarity on this.
Chief officer for HR at Cardiff Council, Tracey Thomas, said: "The legal advice is that TUPE is unlikely to apply.
"TUPE is a technical part of employment law and no employment law is black and white… and therefore it would have to be tested in the legal process.
"It is unlikely to apply and it is nothing to do with it being a conditional lease. It is to do with it being a break.
"TUPE applies when a service is transferred from A to B. In this case, there is no service that is transferring because AMG are taking over a closed service."
As part of the required works on St David's Hall, the roof will need to be completely replaced.

Conditional lease
Although AMG told Cardiff Council it remains committed to taking on the running of the venue, the company has asked the council to consider the lease being conditional for a period.
This would mean that AMG would not take on the full lease to run the venue until likely-required planning approval and listed building consent for the works are achieved.
If this is acquired, AMG will pay for the roof replacement and refurbishment works.
On the legal advice that the council received regarding TUPE, Ms Thomas said: "That has been presented to staff and trade unions who are comfortable with that position and… there are a number of opportunities to staff."
All permanent, temporary and casual staff with acquired rights at St David's Hall will be offered voluntary severance and potential redeployment.
The cost of voluntary severance if all eligible staff at the venue took it would cost the council about £1m.
Assistant director of county estates at Cardiff Council, Donna Jones, said: "Obviously, there will be staff who would be interested in other opportunities in the council and we will be encouraging those staff and supporting them into opportunities within the council that are suitable to meet their skills."
Agency staff with more than two years of service at St David's Hall will also be eligible for the offer of voluntary severance and redeployment, but agency staff with less than two years of service will be released from their roles.
This will be done at an agreed date pending a cabinet decision.
Opportunities
Ms Jones added that AMG may be able to offer some staff opportunities at other AMG or Live Nation venues, particularly staff with skills required for those venues.
Cllr Jackie Jones also asked what the council can do for the staff who are below the two years service level.
Ms Jones said: "The majority of staff are beyond two years… but for those staff [below two years] it mostly falls into the agency staff category and what we will look for those staff is if there are any opportunities elsewhere in the council.
"There are 24 long-standing casual staff approximately… these staff are casual staff who have worked for the venue for a very long time.
"These staff will automatically have access to the same voluntary severance and employment opportunities as permanent staff.
"We are working really closely with the staffing group, meeting with them, updating them and obviously working closely with union colleagues.
"We are doing as much as we can to support them into other positions.
"There are around 72 vacancies in the council at the moment in various levels and obviously we will be working with those staff to try and find other opportunities fro those staff who wish to stay with us."
If everything goes according to plan and all of the required conditions for work to commence on St David's Hall are met, AMG's lease would go back to being a 45-year lease for the running of the venue.
This would mean that all other conditions of the lease, including protecting the classical music calendar when the venue reopens, would still be adhered to.
Determination of listed building consent could take place between May and July 2024.
However, this could require planning permission which would push the determination date further back.
Work could commence in July 2024, but again if planning permission is required, this could take place in October 2024.
AMG is targeting a reopening St David's Hall in advance of the next BBC Cardiff Singer of the World competition in July 2025.
---
Support our Nation today
For the price of a cup of coffee a month you can help us create an independent, not-for-profit, national news service for the people of Wales, by the people of Wales.