News
Wales doing badly at attracting overseas tourists, say MPs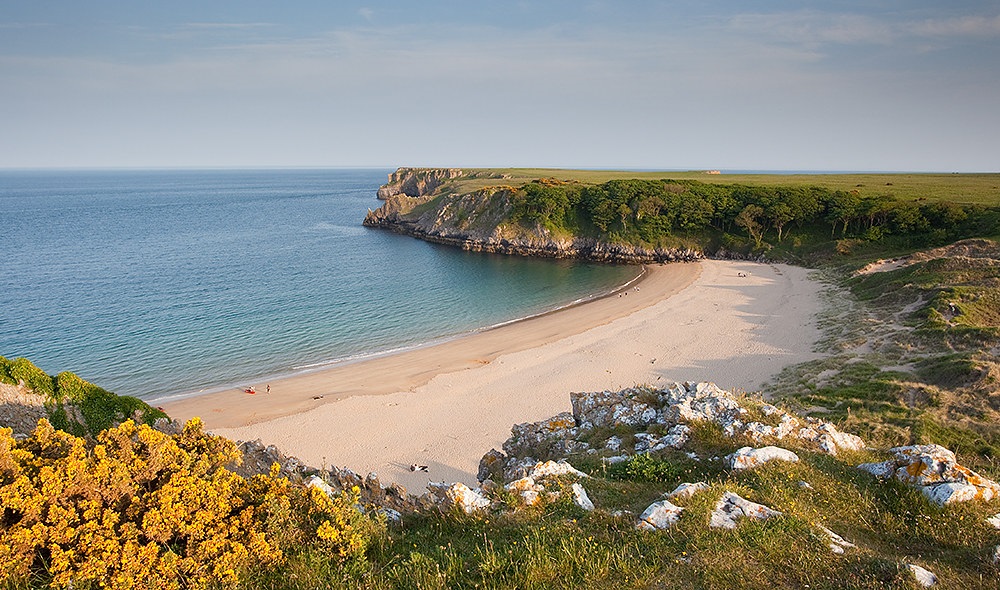 Martin Shipton
Wales is punching below its weight in attracting international tourists, according to a report from the Welsh Affairs Committee of the House of Commons.
The cross-party committee concluded that the country lacks a distinct brand, with efforts to market the nation to international visitors failing.
In 2019, of the 41 million international tourists who visited the UK, only one million visited Wales, and of the total amount spent by international tourists, just 2% was spent in Wales, the report says.
The committee heard that Wales' lack of profile was a barrier to growing the international market, and was surprised to hear that of those surveyed, 57% of overseas visitors to Wales had not seen any marketing beforehand. The committee argues that VisitBritain lacks the knowledge and expertise to successfully promote Wales, and is consequently not achieving all it can on behalf of the nation – nor is it sufficiently promoting Wales in its marketing materials.
It was clear through evidence gathering, says the report, that Wales lacks a distinct brand, unlike other nations in the UK. Witnesses offered varying suggestions of branding for Wales, ranging from nature to history, myths and legends to the Welsh language, with little consensus. The committee urges VisitBritain and Visit Wales to work together on identifying a brand for Wales that can be marketed effectively. Marketing could be enhanced, the committee argues, if the Welsh Government considers making Visit Wales independent, offering operational independence from Ministers.

Welcome to Wrexham
There has been success in raising the profile – and boosting visitor numbers – through television and film. Disney+'s successful series Welcome to Wrexham, which looks at the rise of the city's football club since it was bought by Hollywood actors Rob McElhenney and Ryan Reynolds, has had a positive impact on visitor numbers. To capitalise on the series' success, and to make the most of visiting tourists, the committee recommends more effort is made to promote visitor attractions close to Wrexham.
The committee is disappointed that tour operators fail to incorporate holidays in Wales in their packages, despite 27% of those tourists surveyed saying that they would consider taking longer trips if holiday packages were available. This is a major missed opportunity, says the report, and an issue that could be further set back if the Welsh Government introduces a tourism tax deterring visitors.
A hindrance to tourism in Wales is transport infrastructure. During its visit to the USA earlier this year, the committee heard that Wales' poor transport infrastructure is deterring US tourists from considering Wales as a potential tourist destination. Major tourist attractions such as North Coast Way, Pembrokeshire and Snowdonia are hard to reach without a car, a journey made more challenging with the poor condition and lack of investment in the Welsh road network.
Punching below its weight
Welsh Affairs Committee Chair Stephen Crabb, the Conservative MP for Preseli Pembrokeshire, said: "Despite Wales' countless and unique offerings ranging from sandy beaches and blue seas in Pembrokeshire, to the fastest zip line in the world for thrill-seekers in north Wales, the nation punches below its weight in attracting international visitors.
"The evidence our committee received was clear: Wales lacks a distinct brand that can be marketed globally. UK organisations that should be responsible for promoting visits to Wales, such as VisitBritain, routinely overlook it in their own marketing materials.
"Tour operators fail to consistently offer Wales as a holiday destination. The transport infrastructure puts international tourists off coming to Wales, and the poor road network would make travelling to some special locations challenging. Is it any wonder Wales isn't the global tourist destination it can be?
"These are missed opportunities for visitors to experience the best that Wales has to offer, but also for businesses and local economies that would thrive with increased visitor numbers. We need a more concerted push to promote Wales and to identify its unique brand that can be sold abroad."
---
Support our Nation today
For the price of a cup of coffee a month you can help us create an independent, not-for-profit, national news service for the people of Wales, by the people of Wales.