News
Wales failing to make use of 'goldmine of sporting talent' to promote itself abroad
//= do_shortcode('[in-content-square]')?>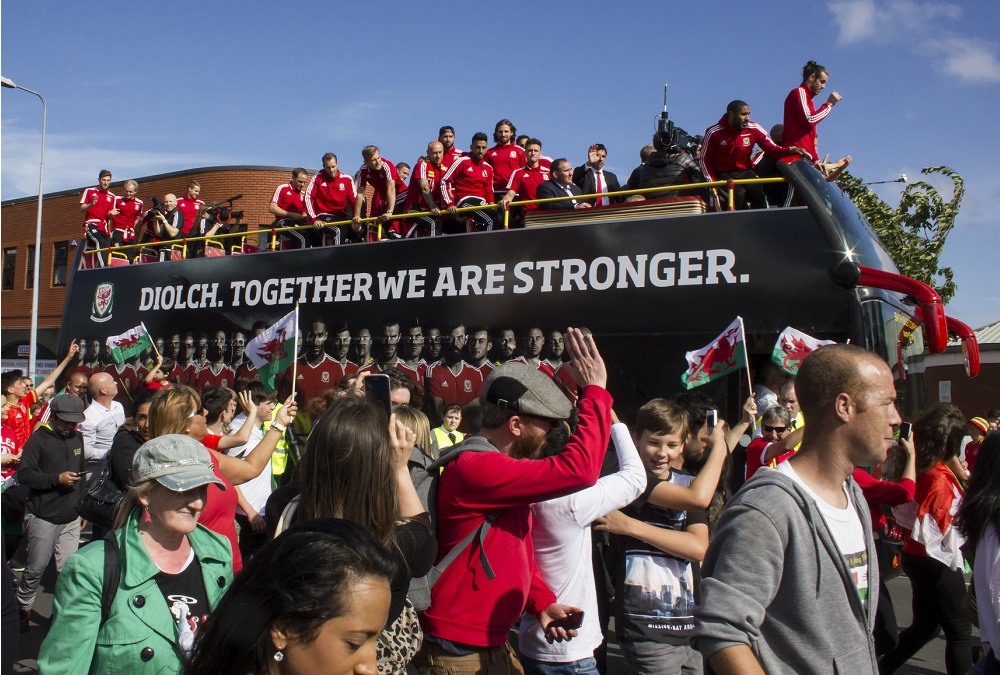 Wales has a "largely untapped goldmine of sporting soft power assets" which it should make better use of when promoting itself around the world, a report has said.
The British Council report says that Wales' sporting symbols, including the dragon and national anthem, are "world-renowned" and make up a "distinct and internationally recognisable sporting brand" that should be promoted internationally.
The report points to Joe Calzaghe, who retired in 2009 as an unbeaten world champ, and former Wales rugby captain Gareth Thomas, voted the most influential gay person in the UK, as examples.
It also notes that some of the great moments in sport have occurred on Welsh soil, such as Sir Edmund Hilary and Tenzing Norgay training for Everest at the Pen-Y-Gwryd hotel in Snowdonia.
"Wales' world-class sports administrators, referees, fans, teams and athletes confirm that Wales is a small nation with a disproportionately large sporting footprint and a powerful, distinct and internationally recognisable sporting brand," the report says.
"The dragon, red shirt, national anthem, and slogans in the Welsh language are world-renowned symbols."

'Willing'
The report calls on Wales to expand its use of 'Welsh sports diplomacy' which is currently only happening on an "ad hoc basis".
"Wales is a young, devolved nation that is beginning to look outwards," it says. "The position of Minister for International Relations and Welsh Language, it must be remembered, was only created in December 2018.
"It would, however, be unwise for the Welsh Government to invest in a sports diplomacy strategy without engaging Welsh academics to first research the topic. "
The report points to examples such as the Welsh Government's presence in Japan during the 2019 Rugby World Cup as an example of the kind of sporting diplomacy that could be achieved.
"These examples demonstrate that the Welsh Government understands and is willing to invest in and practice sports diplomacy," the report says.
"They also provide an important body of knowledge and experience to build on and provide case study materials to review and learn from. Most importantly, they illustrate that a sports diplomacy strategy that respectfully and effectively taps into Welsh sporting talent could be a potent combination."