News
'Wales isn't in England – it's in Rest of the World': New Wrexham owners hype FIFA '22 inclusion
//= do_shortcode('[in-content-square]')?>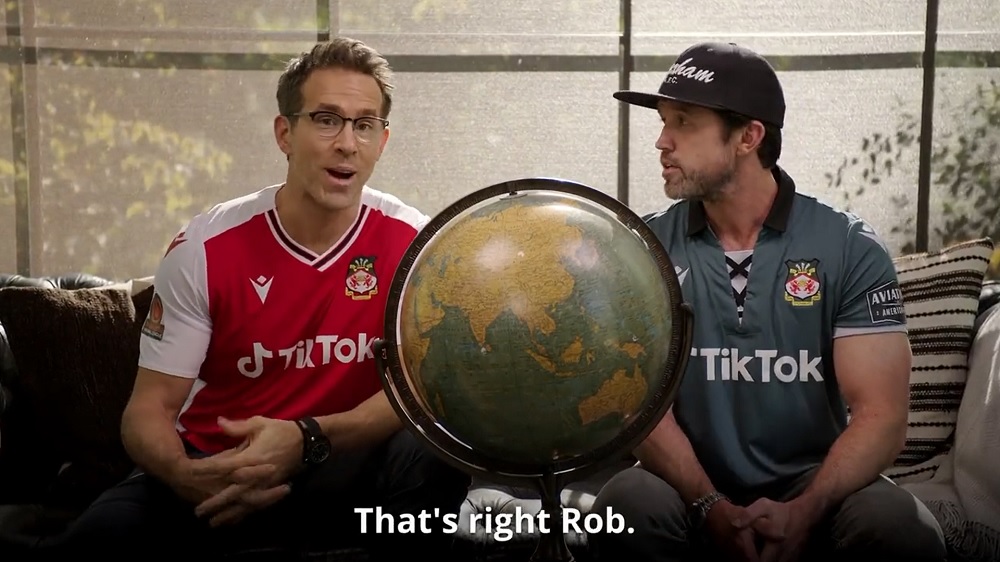 New owners Ryan Reynolds and Rob McElhenney have plugged Wrexham's inclusion in FIFA '22 – by emphasising that Wales isn't in England.
In a new video posted on social media, they treat viewers to a geography lesson where they make it clear that Wales is in fact in a region called 'Rest of the World'.
Rest of the World is selectable in the FIFA '22 menu when choosing a club and includes a few wild cards not included in leagues featured elsewhere, such as the Premier League and Ligue 1.
"Our first full season as Wrexham owners has begun. Yet many people still don't know where Wales is," Rob McElhenney says.
"That's right Rob. So we're here with a little geography lesson," Ryan Reynolds says.
"Many people think that Wales is in England. It is not Ryan. It is in a region known as Rest of the World," Rob McElhenney says.
"Rest of the World is an important geographic region known for its random assorment of cultures, climates and football clubs."
"If you are planning on visiting Rest of the World, please consider Wrexham, it's a proud team honoured to be in Fifa 22."
Today, "Rest of World". Tomorrow… the world? @Wrexham_AFC @EASPORTSFIFA pic.twitter.com/4NTE2WHGeM

— Ryan Reynolds (@VancityReynolds) September 12, 2021
Rumours had previously circulated that the Welsh club, owned by Hollywood stars Ryan Reynolds and Rob McElhenney, would be included in the game's upcoming release.
This was confirmed this week with Wrexham included as one of the 'Rest of the World' teams alongside Cypriot side Apoel FC, Hungarian club Ferencvárosi TC and Croatians, Hajduk Split.