News
Wales' National Poet left stranded after airline ban on medical device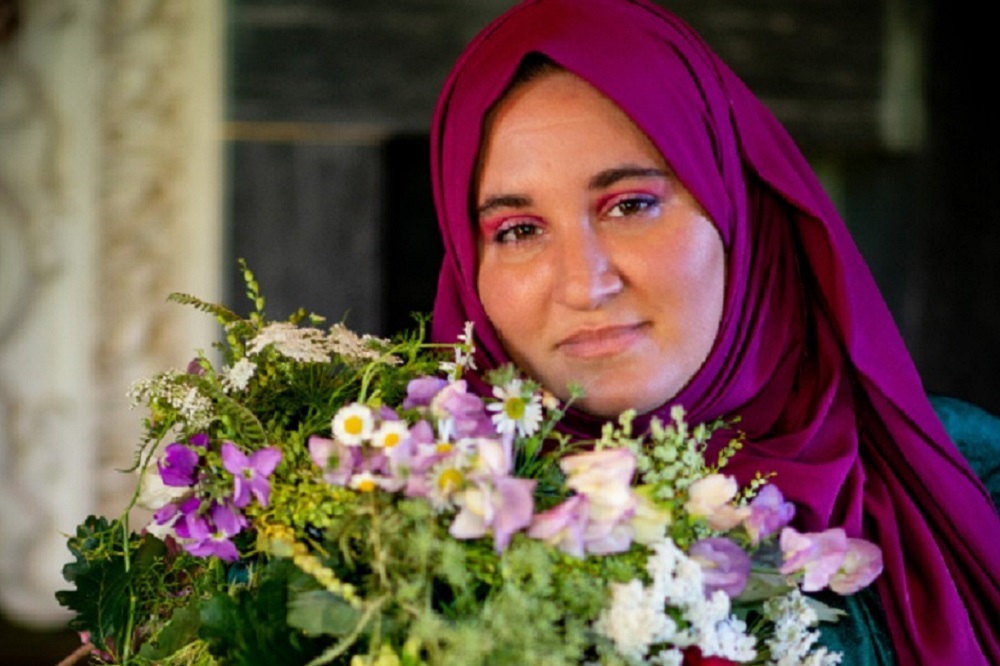 The National Poet of Wales has been removed from a flight to Bogotá, where she was due to perform at the Cartagena Hay festival, because of her husband's sleep apnoea machine.
Hanan Issa detailed her ordeal on a Twitter thread this morning, in which she describes how following delays and enquiries, the couple were finally removed from the 11-hour flight because of flight staff's apparent objections to the use of the CPAP (Continuous positive airway pressure) machine.
The machine is used to treat severe sleep apnoea and was provided by staff from Cardiff and Vale University Health Board, who issued the couple with a standard letter covering the use of the machine on a flight.
Ms Issa said that they were initially moved from their seats to the front of the plane before being removed altogether and that she found the process so stressful that she suffered a panic attack once she had disembarked.
The flight, which was scheduled for Wednesday this week, was already full of passengers when Ms Issa's husband asked how to plug in his CPAP machine.
After collecting details of the device and consulting with her supervisor, the flight attendant then told the couple to gather their belongings and make their way to the front of the plane, which Ms Issa thought was to facilitate his use of the machine.
However, the couple were then told he would have to keep the device contained in a bag throughout the flight and would not be able to use it.

'Unsafe'
Through a series of Tweets Ms Issa explained: "Staff told us that the machine had to stay with them, in the bag, for the entire flight?! My husband explained he would need it to sleep (on an 11 hour flight) and without it he will disturb other passengers – he snores like a farm opera FYI. We were told to sit back down.
"Just before takeoff we were again told to collect all of our belongings and move to front of plane. By this point everyone was settled and watching us be hauled up and down the plane for the second time.
"We were told it was unsafe for us to fly and I'm still unsure whether it was: A) they didn't want him to use the machine B) they didn't want him to not use the machine and fly No one was very clear. We were just told to leave.
"I get anxious about flying anyway so add on the fact this was going to be an 11 hour flight (in a face mask) and then all this, well – it resulted in me having quite a nasty panic attack in the tunnel. The flight staff stood and watched me. An airport staff member got me a chair.
"So yeah not been a great experience with @AviancaNAM. It's always anxiety-inducing flying long distance plus as a Muslim but this airline decided to amp it up a few notches. I'm sorry Cartagena @hayfestival I'm not there to perform and experience you."
Ms Issa was due to join an international line up of writers and poets as part of the Hay Festival event.
Had to take some time to process the shock of this awful experience but ready to share now:
My husband and I were boarding a flight to Bogotá from Heathrow this Wednesday evening. I was due to attend and perform at the Cartagena @hayfestival
🧵

— Hanan Issa (@hanan_issa_) January 28, 2023
Contradictory
According to the Sleep Apnoea Trust the sleep disorder causes breathing pauses or periods of shallow breathing during sleep which occur more often than normal. Each pause can last for a few seconds to a few minutes and can happen many times a night.
People with the condition suffer from disturbed sleep, excessive snoring and health risks as a result, and need the CPAP machine to ease their symptoms.
Travelling with such a medical device is not seen as problematic by many airlines, but the trust has compiled a list of companies, some of which are actively prepared for passengers who use them and some which have no advice or guidelines regarding their use.
In the case of Avianca Airlines, the Trust advises that the use of portable oxygen devices is permitted, while the use of CPAP is not and as this is contradictory, passengers should contact the airline ahead of travel in order to negotiate permissions to transport and use the equipment.
---
Support our Nation today
For the price of a cup of coffee a month you can help us create an independent, not-for-profit, national news service for the people of Wales, by the people of Wales.