News
Wales needs to speed up progress towards net zero, says new report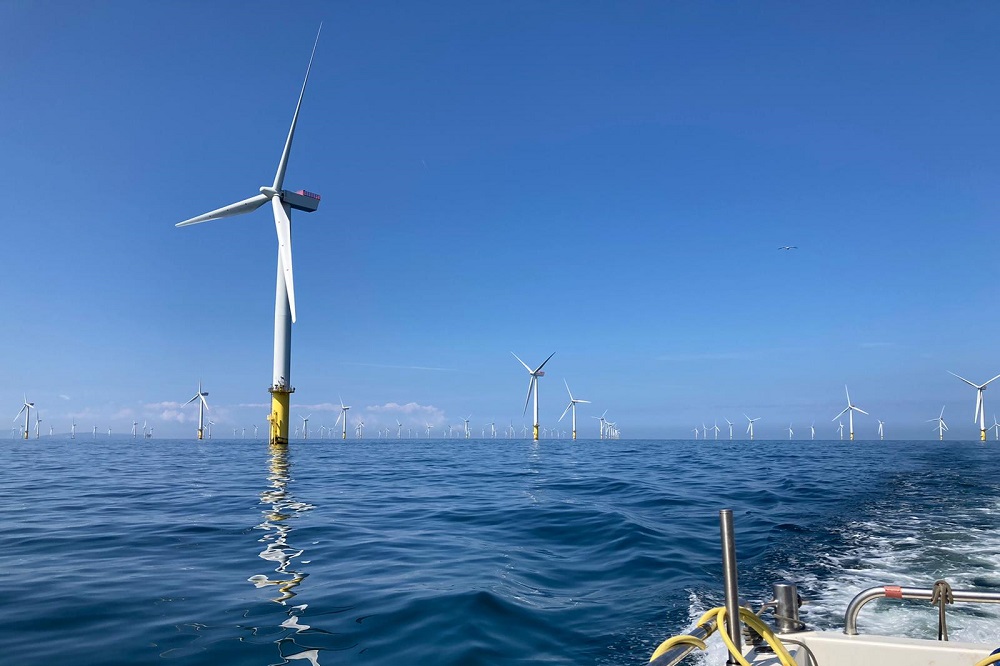 Martin Shipton
Wales isn't moving forward quickly enough to achieve its target of carbon net zero by 2050 and the Welsh Government should implement a series of measures to speed the process up, according to a report from the National Infrastructure Commission for Wales.
The new report follows research into how the Welsh Government can capture the value of renewable energy to Wales, what opportunities and challenges lie ahead and how it can best engage the public on this issue.
It provides 11 recommendations to Welsh Ministers on how changes can be made to enhance renewable energy development in Wales that best meets the needs of Welsh communities.
The 11 recommendations are:
* By 2025, the Welsh Government should present a vision for energy in Wales to 2050, with an accompanying Strategy and Action Plan to set out its long-term ambition. This should include detail on renewable energy production and grid development. These should be informed by extensive public engagement which use recognised methodologies for maximum effect. The implementation of this Vision should be overseen by a cross-Government / sector group, chaired by a minister.
* By 2025, planning for the electricity grid in Wales should be based on policy considerations as well as functionality. A shift is needed for grid planning to consider the
needs of Wales and be strategically developed with a long-term view.
* By 2025, Ofgem should reform the system that plans for and delivers grid access for renewable energy to enable rapid deployment. Policy considerations should become a factor in determining grid Connections.
* An immediate review of Part L of the Building Regulations is needed to mandate the use of renewable technologies (especially solar thermal and solar photovoltaics) and battery storage in all new developments, and in significant renovations or extensions.
* Permitted development rights should be immediately reviewed with a specific focus on eliminating impediments to measures that increase renewable energy generation, with a
shifted focus on the climate crisis.
* By 2025, where renewable energy planning applications (and associated regulatory
regimes) have a mandated, statutory time allocation, decisions should default to a
positive if the time allocation elapses with no response ("positive silence" approach).
* By 2025, a pooled planning resource for energy should be created to share expertise
and technical skills for articulating planning policies, engaging with the public and considering planning applications.
* A Renewable Energy (Wales) Bill should be brought forward in the next Senedd to legislate to enable greater community ownership from renewable energy.
* Policy should require renewable energy developments to offer up elements of community ownership and repowering of sites should be greatly simplified but include community ownership requirements.
* The forthcoming Freeports initiative should be seen as an opportunity to allow more community renewable energy in a deregulated environment.
* By 2030, The Crown Estate's functions in Wales should be completely devolved to a new body that has as its principal aim the reinvestment of all funds in Wales for the long-term benefits of the people of Wales in the form of a Sovereign Wealth Fund.

In jeopardy
Speaking on the importance of the recommendations, Dr Jenifer Baxter, deputy chair of National Infrastructure Commission for Wales, said: "We are now facing a time in our history where if we do not make a concerted effort to change how we deliver new infrastructure then our ambitions for net zero and the well-being of future generations will be in jeopardy."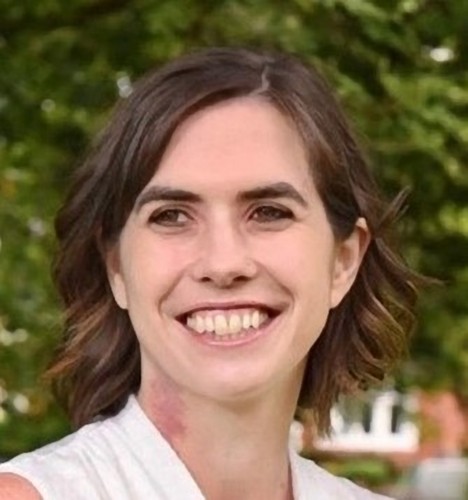 Asked why the Commission thought it was necessary to introduce into the planning system a time frame within which decisions should be made or permission would be granted automatically, Dr Baxter said there was evidence that large-scale Developments of National Significance were facing excessive delays.
When it was suggested that the capital costs of building onshore windfarms made it prohibitively ex[pensive for communities, Dr Baxter said: "We're not really suggesting that communities should be the owners, but we're suggesting that they should have the right to buy into the scheme. I think we've seen that with some other energy systems where you can just buy shares. It should be open to them at a sensible rate first, because they live in the community."
Asked how much devolving the Crown Estate to Wales could generate for a Sovereign Wealth Fund, Dr Baxter said: "This is a really tricky one. The Crown Estate Scotland are self-funding because they have a very large estate which they are able to make money from and fund the Crown Estate in Scotland. Our estate is smaller, so I think we would need to crunch some numbers to understand exactly what could happen here in Wales – how much money could potentially be fed back into the system and whether it would need to be supported by Crown Estate England in some way, or by the Welsh Government."
Proposals
Aleena Khan, National Infrastructure Commission for Wales (NICW) Commissioner and Chair of the NICW Renewable Energy Project Advisory Group said: "As a young person, I understand the importance of Wales acting decisively in tackling the climate and nature emergencies. I hope the Welsh Government will consider each of our proposals carefully and the impact they will make on us meeting our energy and carbon targets.
"It has been really positive to work with a number of organisations to produce this report showing that, taking a team Wales approach, we can work together to seize the opportunities before us."
Nick Tune, National Infrastructure Commission for Wales (NICW) Commissioner and lead Commissioner for the NICW Renewable Energy work said: "The deployment of renewable energy in Wales is currently not moving at the pace required to address the climate emergency and subsequently the needs of the people of Wales.
"This report identifies critical actions that are required by the Welsh Government to deliver their target i.e., meeting 100% of its annual electricity demand from renewable sources by 2035 whilst delivering tangible benefits for the people of Wales."
It is expected that the Welsh Government will respond in due course to the recommendations proposed by the Commission.
Campaign group RE-think, which opposes the building of networks of windfarms and pylons across mid Wales renewed calls for all proposed industrial-scale onshore renewable energy schemes in Wales to be put on hold.
Offshore wind
Dr Jonathan Dean, who advises the group on technical issues, said: "Figures from the National Grid ESO Future Energy Scenarios 2022 show that in 2050 offshore wind alone accounts for over 80% of energy generated. This far exceeds what is required to get all of Wales to net zero without having any more renewables on land than we have today. NICW appears to have missed this, despite having someone from the Electricity System Operator on their advisory panel."
He continued: "It's no secret that there is no transmission line in mid Wales, as none has been needed, and unless you fill mid Wales with turbines or heavy industry, none will be needed. The distribution grid does need an upgrade and that is ongoing as part of a regular cycle."
Jenny Chryss, Chair of RE-think, said: "The Welsh Government has no control over offshore wind, with the seabed leased by the Crown Estate. This is probably why the majority of the NICW report is about onshore.
"Here in mid Wales, we are already fighting industrialisation on a huge scale through a raft of proposed onshore wind developments plus miles of associated power lines and pylons. Given what is proposed offshore, we understand that this infrastructure is simply not required.
"In addition, many other potential renewable technologies also get no mention in this report, which largely relies on a selective collection of previously stated facts and figures."
---
Support our Nation today
For the price of a cup of coffee a month you can help us create an independent, not-for-profit, national news service for the people of Wales, by the people of Wales.