News
Watch: Michael Sheen's moving short film looking to the future of Bannau Brycheiniog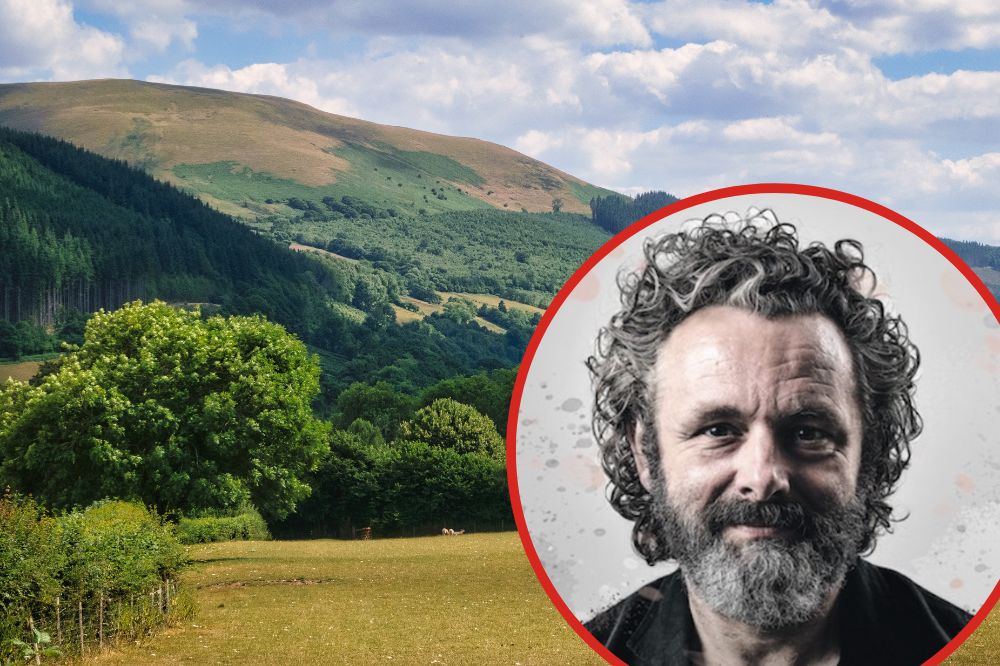 Welsh actor, Michael Sheen has featured in a moving short film to launch the name switch from Brecon Beacon's National Park to Bannau Brycheiniog – describing it as "a name from our past, to take us into our future."
The short film entitled 'Cynefin' was written by Welsh novelist, poet and playwright Owen Sheers, and begins with breathtaking shots of the park's rivers, woodland and mountain walks as Sheen wanders through the rugged landscape.
The scene then cuts from stunning sweeping hills, to shots of murky water, fly tipped rubbish and raging wild fires as the Welsh actor and producer asks the viewer to "look again with a few truths in mind".
"Hooked"
As the thought provoking music builds, Sheen highlights declining numbers of bird species such as swallows, curlews and rooks and describes how young people are being pushed out of their communities due to a lack of jobs and housing.
Sheen also describes the waters that run through the park as "sluggish with phosphates" and says the area itself is "hooked" on carbon, diesel and petrol.
The music builds to a powerful crescendo as Sheen explains the renewal plans for the area being brought in as the name reverts back to its ancient Welsh name.
He says: "Not the Brecon Beacons National Park, No! Not anymore! No! This place has a new name or rather an old one…
"Bannau Brycheiniog, an old name for a new way to be. A name from our past, to take us into our future."

Culture
From today – the 66th anniversary of the park's national designation – Brecon Beacons National Park will drop the English version of its name and will only use 'Bannau Brycheiniog', pronounced Ban-eye Bruck-ein-iog – or the Bannau for short.
Bannau is the Welsh plural for peaks and Brycheiniog refers to the old kingdom of King Brychan, who lived in the fifth century.
The park's CEO yesterday announced the switch was a direct response to the climate and ecological crisis and would promote the areas culture and heritage.
Catherine Mealing-Jones, the park's CEO, said: "Given that we're trying to provide leadership on decarbonisation, a giant burning brazier is not a good look.
"Our park is is shaped by Welsh people, Welsh culture, and as we looked into it we realised the brand we've got and the name we've got, it's a bit of a nonsense, it doesn't really make any sense – the translation Brecon Beacons doesn't really mean anything in Welsh.
"We'd always had the name Bannau Brycheiniog as the Welsh translation and we just felt we needed to put that front and centre as an expression about the new way we wanted to be celebrating Welsh people, Welsh culture, Welsh food, Welsh farming – all of the things that need to come with us as we go through this change in the management plan."
---
Support our Nation today
For the price of a cup of coffee a month you can help us create an independent, not-for-profit, national news service for the people of Wales, by the people of Wales.