News
Watch: Russian state TV takes aim at Welsh capital in propaganda video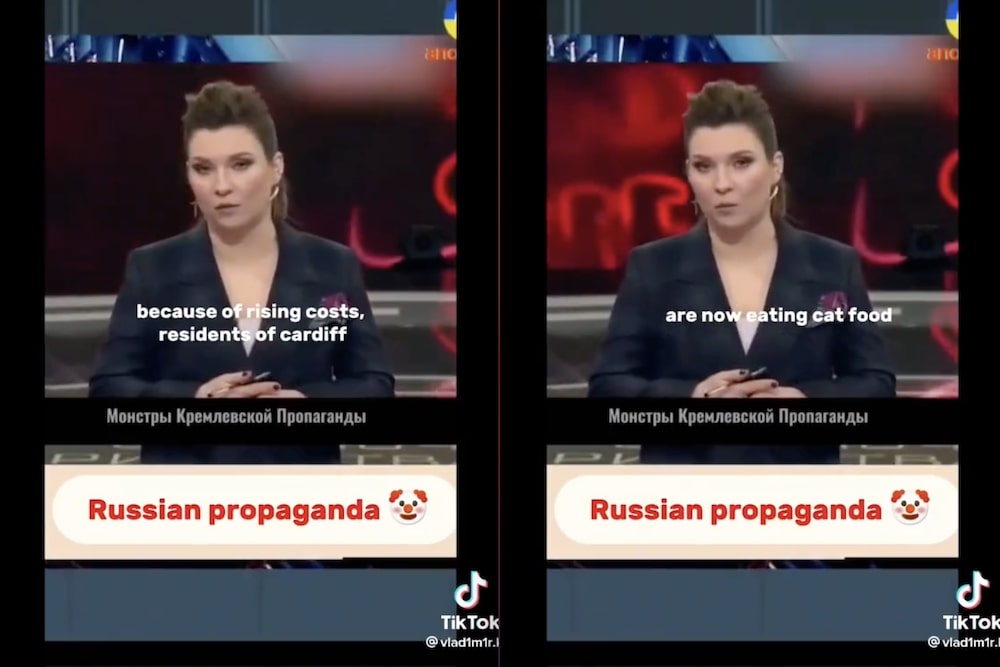 A video that has appeared on social media has captured a segment from Russian state TV which attacks the state of countries in the West – and Cardiff in particular.
In one piece it takes aim at the Welsh capital and states that because of the cost of living crisis people in the city are heating food on radiators, eating pet food and turning to prostitution for survival.
A TV presenter can be seen earnestly reading the following words during the clip: "In Britain it's even worse than Germany. Because of rising costs residents of Cardiff are now eating cat food, and are heating food on radiators, and British women are resorting to prostitution, and are having sex in order to survive, so sex for food and heating, sex for survival."
The clip has been viewed thousands of times on the TikTok account of Ukranian @Vlad1mir.k and while the state TV clip may be sensationalised for propaganda purposes in an attempt to show Russians how bad it is living in the West, some of it may actually be rooted in truth.
Last month BBC Wales ran a story in which a community worker in the Trowbridge area of Cardiff with 20 years' experience said that people were having to eat pet food while others try to heat food on a radiator.
Mark Seed, who runs a community food project in the deprived area of east Cardiff, detailed how he was shocked at the choices people had to make because of poverty and the cost of living crisis.
"I'm still shocked by the fact that we have people who are eating pet food," he told BBC Wales.
"[There are] people who are trying to heat their food on a radiator or a candle.
"These are shocking kind of stories that are actually the truth."
He added: "Cardiff is a flourishing city however there are pockets of deprivation which are simply not acceptable."

---
Support our Nation today
For the price of a cup of coffee a month you can help us create an independent, not-for-profit, national news service for the people of Wales, by the people of Wales.