News
Watch: Spooky green flash lights up the sky before south of Wales power cut
//= do_shortcode('[in-content-square]')?>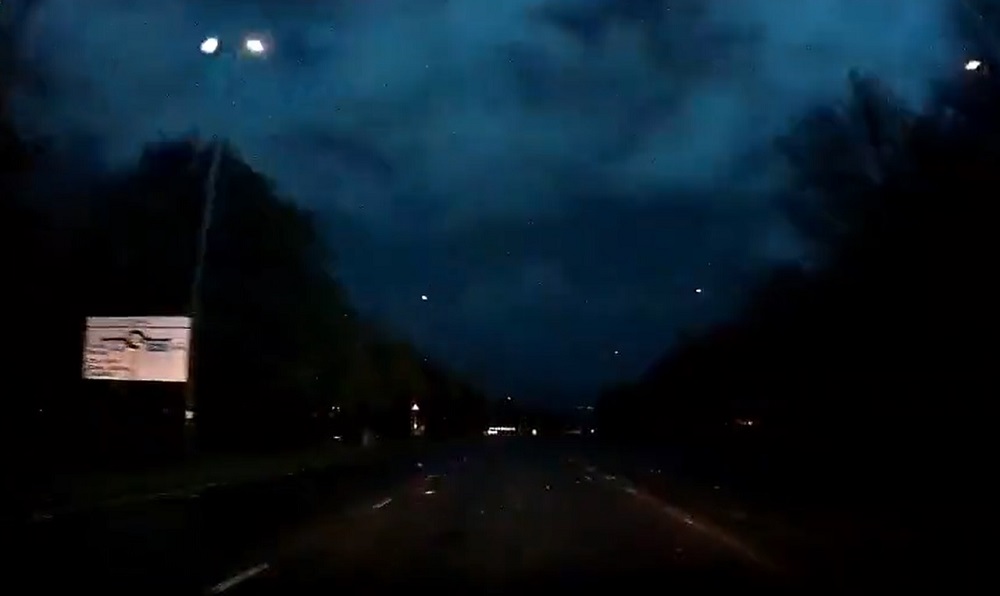 Dashcam footage has caught on camera a spooky green light that lit up the sky before a power cut that affected much of the south of Wales.
The footage shows the sky light up a bluish-green for a moment before street lights on both sides of the road dim momentarily.
Some people in the south of Wales reported seeing the green flash in the sky before the Halloween outage that lasted a few minutes.
The strange phenomenon also hit Nation.Cymru's Cardiff office – the power flickered and went off just after 6pm, followed by car alarms along the road going off before the broadband went down.
The dashcam footage shows that the green-blue light hit at the same time.
Driving home from work in newport and caught this on my dashcam#SolarFlare pic.twitter.com/Jr1Q5aBd8V

— 🔮🕸🕯Abbz Kebabz🕯🕸🔮 (@tinsytee) October 31, 2021
The power cut is believed to have stretched all across the south of Wales. Some people say their lights just flickered on and off but others report that the lights stayed off for longer.
Homes in Bridgend, Cwmbran, Cardiff, Newport, and beyond Wales' borders into Bristol are known to have been affected.
Some speculated that the power cut was caused by windy weather, or lightning, whilst others offered a more outlandish explanation, saying that it may have been caused by a solar flare that was due to hit the earth over the weekend.
A spokesman for Western Power said: "There was an issue with the National Grid and they are investigating. It has affected homes across south Wales and the south West.
"This fault has created a dip which is when there is a fault on the line or substation and all the volts have collapsed which can be caused by a fault or explosion."
Power stayed off in parts of Burry Port with Western Power Distribution saying it would be back by 9.30pm.
Social media users posted their own reactions to the strange phenomena.
"Saw a big flash in the sky towards east side of Newport shortly before the power cut happened," one said.
Calum Pentony added: "Driving on the SDR just past the Transporter Bridge then there was a big blue/turquoise flash in the sky then the power went out in the buildings around us."
Melanie Vale said: "Huge green flash of lightning and power went off briefly."
Jenny Hoolachan said that she was at the Red Dragon Centre in Cardiff Bay watching Dune "and the film cut out after about 40mins. All the screens were down and after waiting about 20mins we were told to go home as they couldn't get them back up and running."