News
Welsh artist creates Marmite portrait of King to 'raise a toast' for coronation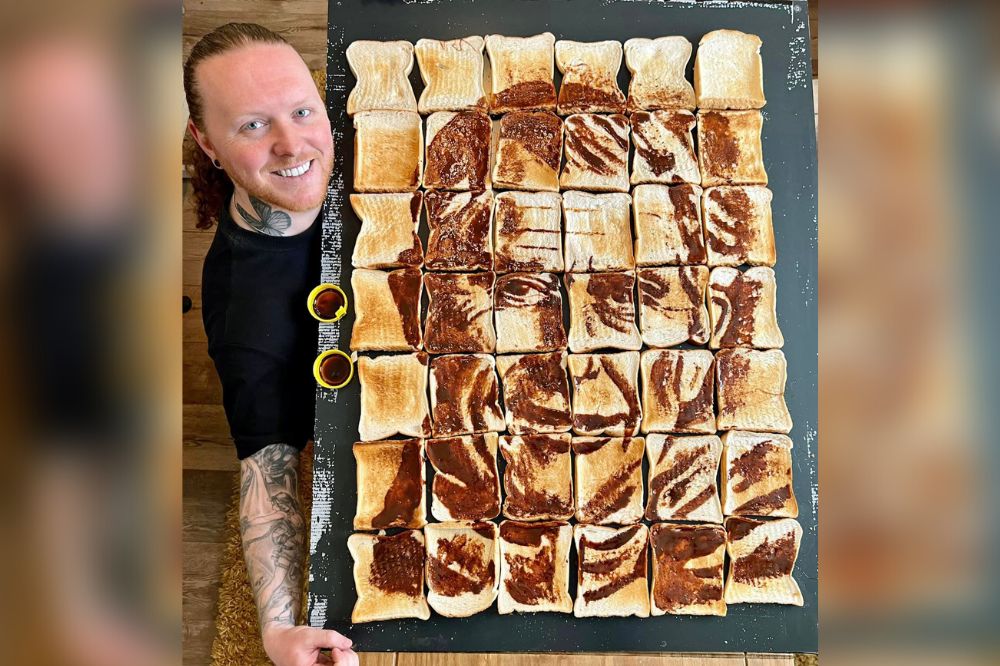 An artist has created a portrait of the King using Marmite and 42 slices of toasted bread to "raise a toast" during coronation week.
Nathan Wyburn, 33, from Cardiff, wanted to "celebrate" the King's coronation by creating a piece of art using ingredients from his favourite sandwich, according to the Daily Mail, which consists of a fried egg, pesto, gruyere cheese and the famous yeast extract spread, all contained in an organic granary bap.
Mr Wyburn said: "When I found out that the King himself actually loves Marmite as part of his favourite sandwich, that seemed even more fitting to know that he would totally approve of this."
The artist said altogether it took him two hours to create the artwork, using just one large jar of Marmite.
The quirky artist said the "most tedious part" of the process was spending half an hour toasting 42 slices of white bread in his four-piece toaster at his flat.
"If a slice did slightly burn then I always just put it in a darker area of the portrait or scraped off the bits of burnt bread," he said.
"The Marmite itself allows for a perfect tonal difference in the portrait – it's quite dark against the colour of the toast, so it allows me to get that contrast that I need for the portrait to pop out."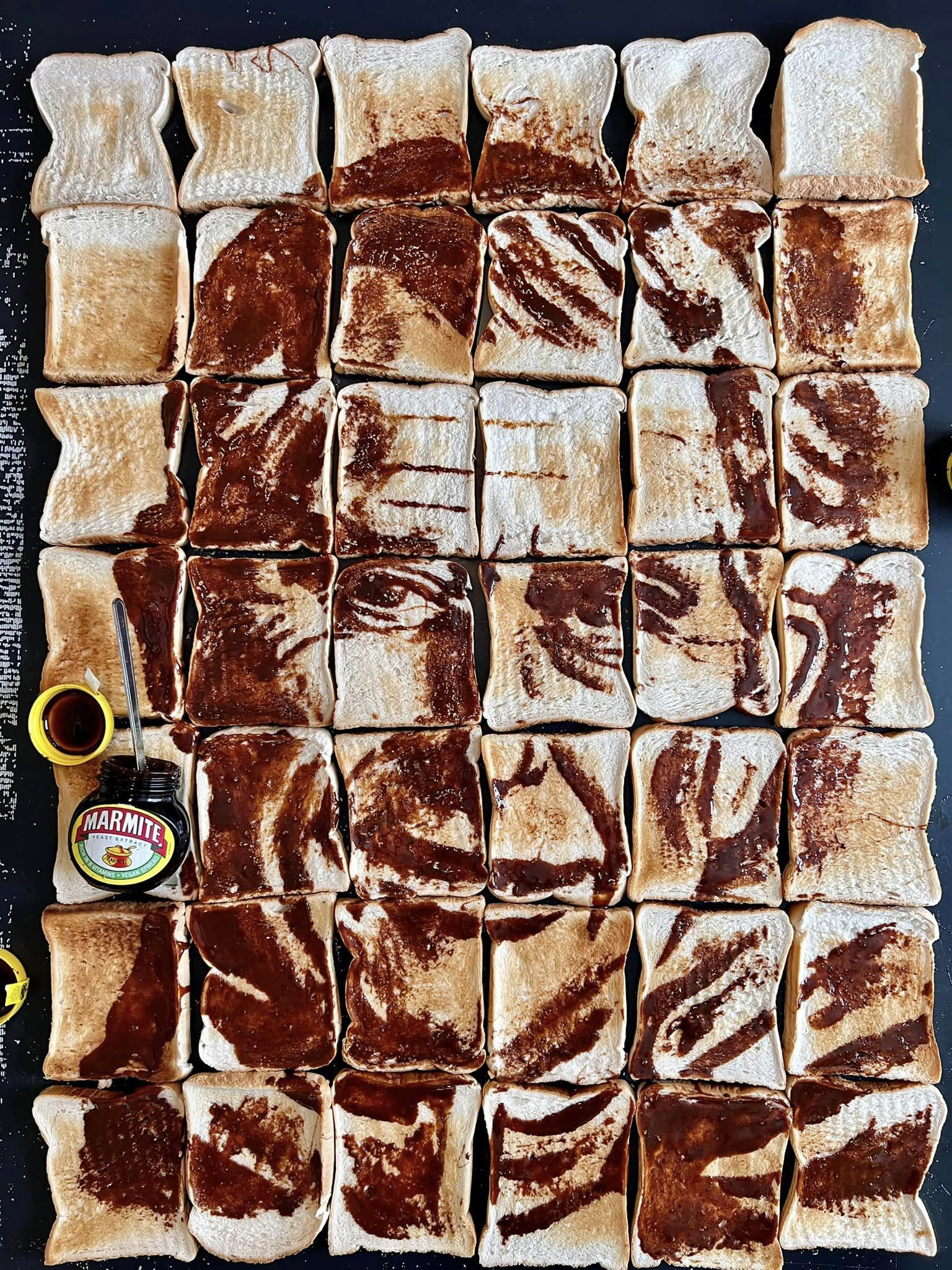 "Distinctive features"
The former 2011 Britain's Got Talent contestant added that the King's "distinctive features" helped him create the portrait.
He said: "I think what helps is that everybody knows what he looks like – that can be a bit of pressure at the same time.
"But because he's got quite a lot of distinctive features, and he's of an age where it allows the face to have more character, it helped get those features to pop out with the Marmite because it's such a dark tone – it is perfect against the toasts.
"So, (the King) being so instantly recognisable is a great help for me."

No waste
Mr Wyburn had met Charles when he was the Prince of Wales, with the Queen Consort, and showed them some of the previous works he made using coffee.
"There's a great connection between myself, my work and the royal family," he said.
"To do this Marmite portrait just seemed like the most obvious fit for what I do as an artist."
He also assured that he and his housemates ate the whole Marmite portrait to ensure there was "no waste".
Mr Wyburn plans to commemorate the coronation at his nearby church, where he volunteers part-time and houses his art studio.
The artist said: "We're setting up the TV and we're all going to sit there with a nice coffee, some sandwiches and maybe even some Marmite.
"We're going to watch it and hopefully have a chilled-out Saturday celebrating the coronation."
---
Support our Nation today
For the price of a cup of coffee a month you can help us create an independent, not-for-profit, national news service for the people of Wales, by the people of Wales.