News
Welsh castle to be transformed by stunning musical laser show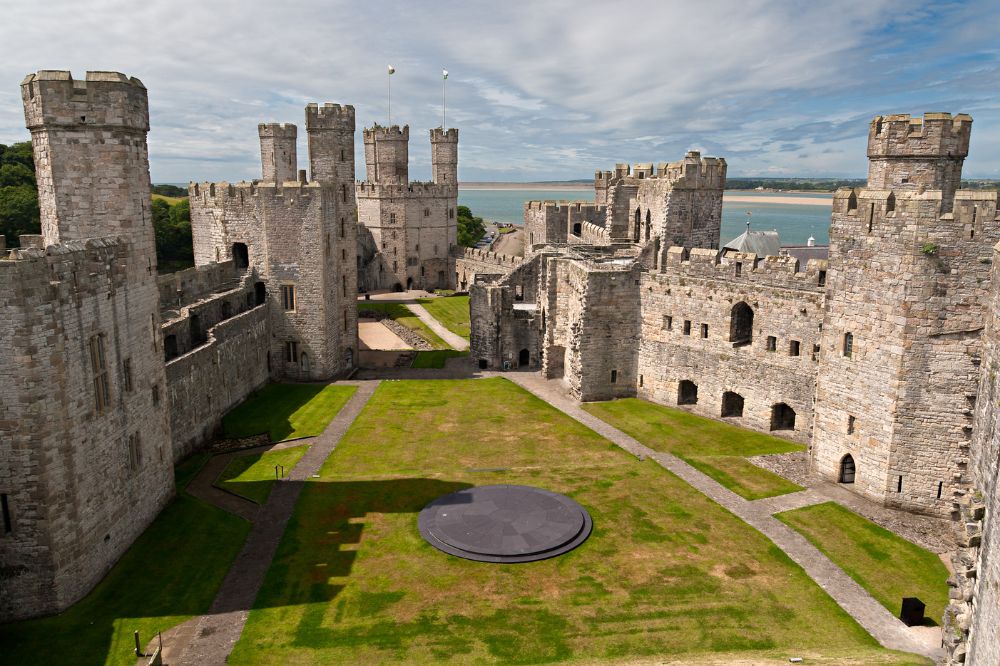 A Welsh castle said to be one of the greatest buildings of the Middle Ages is set to be transformed this autumn with a stunning musical laser light show.
For three nights this October, Caernarfon Castle will be taken over by Welsh musician Gruff Rhys, and the ground-breaking light artist Chris Levine who will perform the world premiere of 'Annwn'.
The show will include a unique soundtrack composed exclusively for the event set to take place within the historical walls of the castle to the accompaniment of a fully immersive, programmed laser projection.
The music and light show has been inspired by the Annwn vision which means the Otherworld within the Welsh mythology of the Mabinogi.
Gruff Rhys said: "This project has been bubbling for years now and I'm happy to finally have the opportunity to make it a reality after hitting a wall in the lock-down period.
"I've worked with the sound designer Marco Perry – who has worked extensively with Bjork among others on spatial sound projects – on creating new versions of some of my songs that are more repetitive and ambient.
"Songs such as Taranau Mai, Distant Snowy Peaks, Arogldarth and some unique pieces too for the event."

Art
Born out of 'iy project' his work with Eden Project, Cornwall Annwn is the brainchild of internationally lauded light artist Chris Levine, who first came to prominence with his famous meditative portrait of The Queen, The Lightness Of Being and subsequently for his innovative use of light with such acts as Massive Attack, Grace Jones and Jon Hopkins.
The light artist works across many mediums in pursuit of an expanded state of perception and awareness through image and form.
His work considers light not just as a core aspect of art, but of human experience more widely and a spiritual, meditative and philosophical edge permeates his work.
Chris Levine said: "On one level, Annwn is the best laser and sound show you could ever hope to witness, but
we are bringing together some of the world's top creative and technical talents to create something which is radically different from anything you will have ever experienced in a truly spectacular setting.
"It was originally commissioned as the centrepiece of Glastonbury's 50th anniversary in 2020. We are thrilled it is now returning to its roots and premiering in Wales".
The event is being staged in support of Samaritans Cymru.
Neil Ingham, Executive Director for Samaritans Cymru said: "We're really excited and grateful to the team at Annwn for choosing Samaritans Cymru as their charity.
"This innovative event seeks to bring people together to share a unique experience and has a strong focus on human connection.
"This is a core value of Samaritans – we believe connection is a strong protective factor for suicide risk and we believe human compassion can change and save lives."
Annwn will take place from Friday 27th October through Sunday 29th October, with performances starting at 7.00pm and running non-stop until 11.00pm.
Tickets are available here.
---
Support our Nation today
For the price of a cup of coffee a month you can help us create an independent, not-for-profit, national news service for the people of Wales, by the people of Wales.