News
Welsh conductor who overcame deafness to take centre stage at international festival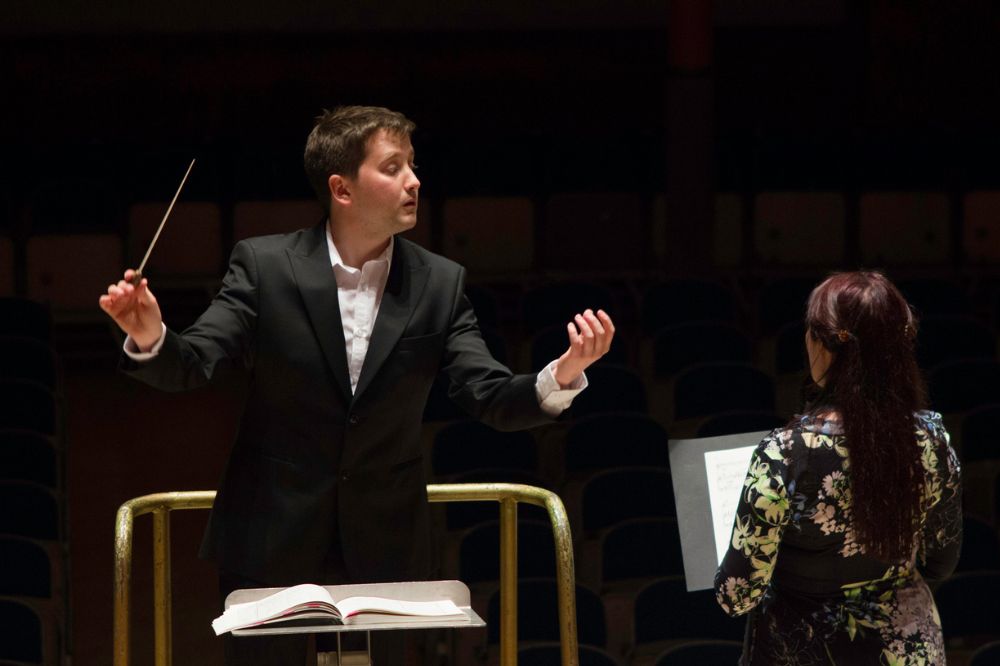 A rising star in the world of classical music who overcame childhood deafness has been invited to take centre stage at a major international festival.
Conductor Robert Guy from Wrexham, will be taking the baton at the prestigious ChopinPianoFest in Pristina, Kosovo on May 29 after being recommended for the festival by one of the world's top concert pianists, Peter Donohoe CBE.
Donohoe chose Robert to conduct while he plays the notoriously challenging Rachmaninoff Concerto No.3 with the Kosovo Philharmonic Orchestra.
The concert will be a highlight of the festival that's dedicated to the mastery of piano performance.
It is held every spring after being established for the first time in 2010 by the Kosovo Chopin Association to mark the 200th anniversary of Polish-born composer Frédéric Chopin.
Robert, Director of Ensembles and Head of Choral Programme at University of Manchester, said he is hugely honoured to have been invited to conduct and have the endorsement of one of his long time musical heroes, Peter Donohoe.
Remarkably, he overcame childhood deafness to forge a successful career in music as a conductor, educator and entrepreneur.
Thanks to operations to widen his ear canals, by the time he was completely discharged from hospital at the age of 15 his hearing had been fully restored.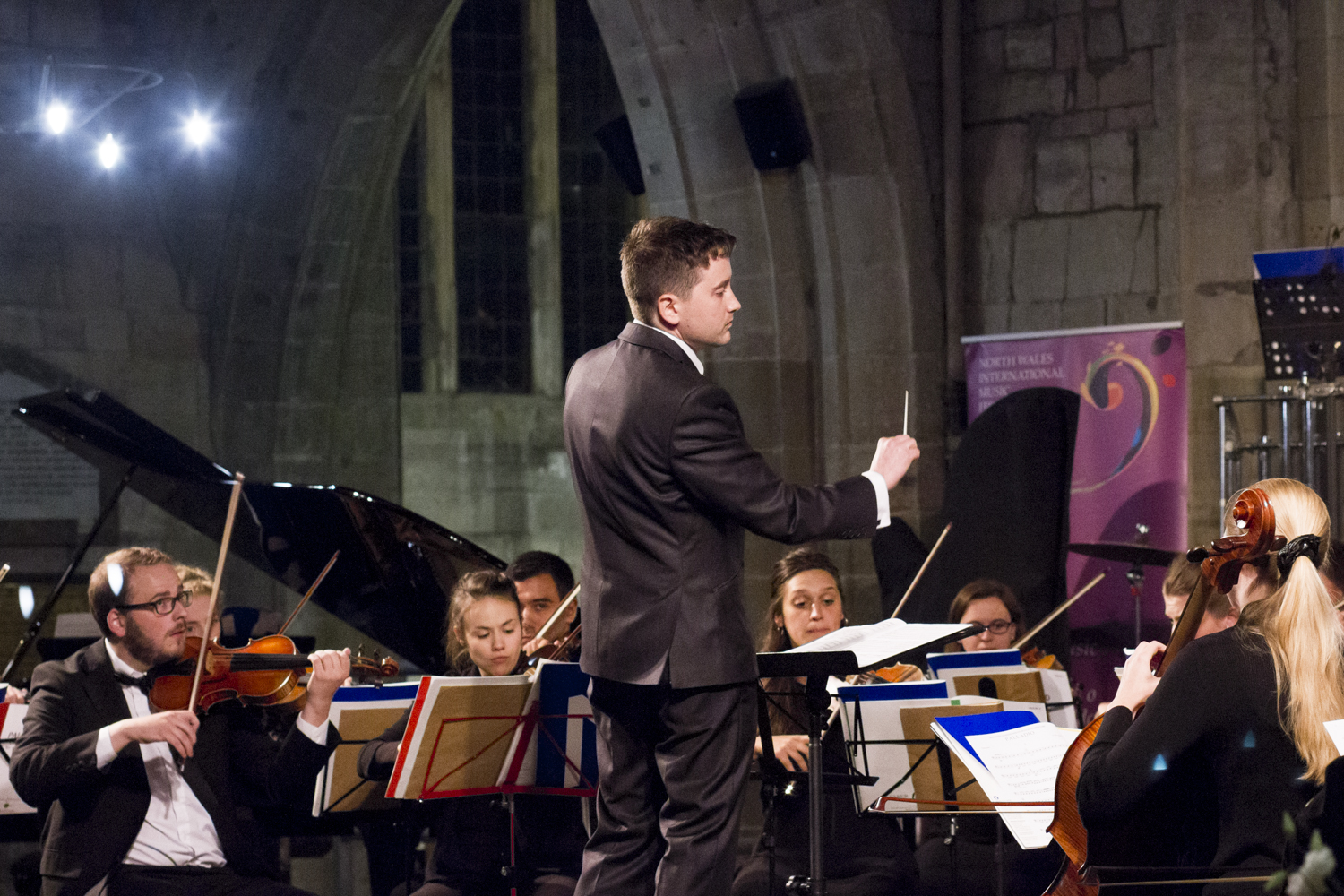 Debut
Now in his 30s he is the co-founder with his composer brother Jonathan of NEW Sinfonia, the resident orchestra at the North Wales International Music Festival in St Asaph which will be making its debut at Llangollen International Musical Eisteddfod in July.
At Llangollen he will be conducting the orchestra and a choir of 200 voices in a concert calling for world peace.
The concert, called The White Flower: Into the Light will pay tribute to the thousands of men, women and children massacred in the 1990s war in Bosnia and shine a light on those currently suffering in war-torn Ukraine.
Robert said: "I've not been to Kosovo before and I don't speak the language. I believe they speak Albanian, but music is a common language so I'm sure we'll all make ourselves understood.
"The big task will be familiarising myself with the Rachmaninoff work and the Kosovo musicians' style of playing. Each orchestra is slightly different than another even when playing the same music so there are sure to be some challenges ahead but I'm greatly looking forward to rising to the task."
Robert says the surprise invitation from Peter is a feather in his cap as he works towards achieving his long-held dream of becoming an internationally sought after conductor.
He said: "I've always wanted to work with orchestras around the world, conducting in some of the great concert halls on the planet. That would be the pinnacle for any conductor or musician. We all dream of working with the best of the best and so when Peter called and asked me if I would do this there was only one answer, I jumped at it. I feel so honoured that he chose me out of all the conductors he knows."
Robert made his debut with the BBC National Orchestra of Wales and he has previously conducted in Vietnam, Korea, France, Finland, Austria, and Kazakhstan, among other destinations.

Challenging
He has worked with Welsh National Opera and has conducted 55 world premières.
Peter Donohoe said: "The festival organisers specifically asked me to play Rachmaninoff Concerto No.3 which I have played many times, but there is no denying that it is widely recognised as being one of the most challenging pieces for any pianist."
Peter was invited to select one of three conductors suggested to him by the festival panel but he was unfamiliar with their work and instead asked if he could bring in Robert Guy.
Although they have not performed together before Peter knows of Robert's work and has been impressed by his conducting style.
He said: "He is a great communicator which is one of the most essential skills for a conductor to possess."
"As well as being skilled musically, he is very personable and develops an easy rapport with an orchestra. If he carries on in this vein I really believe he has what it takes to go far in the international classical music world."
---
Support our Nation today
For the price of a cup of coffee a month you can help us create an independent, not-for-profit, national news service for the people of Wales, by the people of Wales.