News
Welsh constituencies face 'economic devastation' due to Airbus job losses, minister warns
//= do_shortcode('[in-content-square]')?>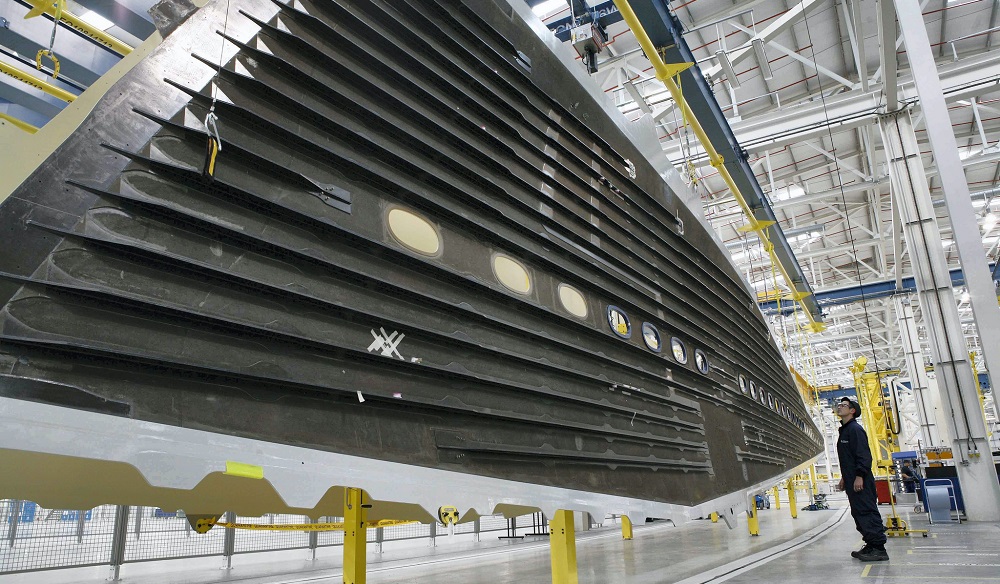 The Minister for Economy and North Wales, Ken Skates, has warned that constituencies in the north-east of Wales face "economic devastation" as a result of an announcement by Airbus that they are cutting 1,700 jobs.
The UK job losses are expected to be at Broughton, in Flintshire, and Filton, in Bristol. The Broughton site currently employs 6,000 workers.
"I cannot stress enough the existential crisis the sector is facing – one which could result in economic devastation in those constituencies surrounding the Broughton and Deeside facilities and the neighbouring areas of North West England," Ken Skates said.
"I would also wish you to be aware that we have identified 150 suppliers employing circa 1500 staff who are almost certain to be affected by today's announcement."
Airbus announced yesterday that the company plans to cut 15,000 jobs in total as it deals with the effects of the coronavirus crisis.
In his statement, Ken Skates said that Airbus did not expect air traffic to return to normal for between three and five years.
"Nobody should be under any illusion about the impact Covid is having on aerospace, a critical part of the Welsh economy," he said.
"The sector is in crisis and the UK government needs to take swift and decisive action now to save the industry and its supply chain.
"The alarm bells have been sounding for weeks and we need urgent steps at a UK level to prevent this crisis becoming even worse."

'Regret'
Responding to the news, Plaid Cymru Shadow Minister for the Economy, Helen Mary Jones said, her thoughts were with staff and their families "during what must be a very difficult and uncertain time".
"Whilst the Westminster Government has a responsibility to support key industries during this unstable time, where has the Welsh Government been?" she said. "What steps are they taking and what support will they offer to these workers?
"The Welsh Government must show that they are thinking strategically in both the long and short term on how best to support the economy in the wake of the impact of the Coronavirus."
Earlier this month Guillaume Faury suggested the Airbus workforce in Britain is more vulnerable to cutbacks than French and German counterparts because the UK furloughing scheme is set to be downgraded shortly.
He said he "regretted" the UK decision to end the scheme, under which the state pays 80 per cent of laid-off workers' pay up to £2,500 a month, in October.
Around half the workforce at Broughton have been furloughed over a phased period.
In France and Germany job subsidy schemes are set to last for up to two years.
Furlough schemes were "ways of damping the workforce reduction and retaining skills", Mr Faury told the Financial Times. "If we don't have that system in the UK, we have to look for more permanent solutions when we could have avoided those . . . for part of the workforce," he said.