News
Welsh cycling legend back on bike after successful surgery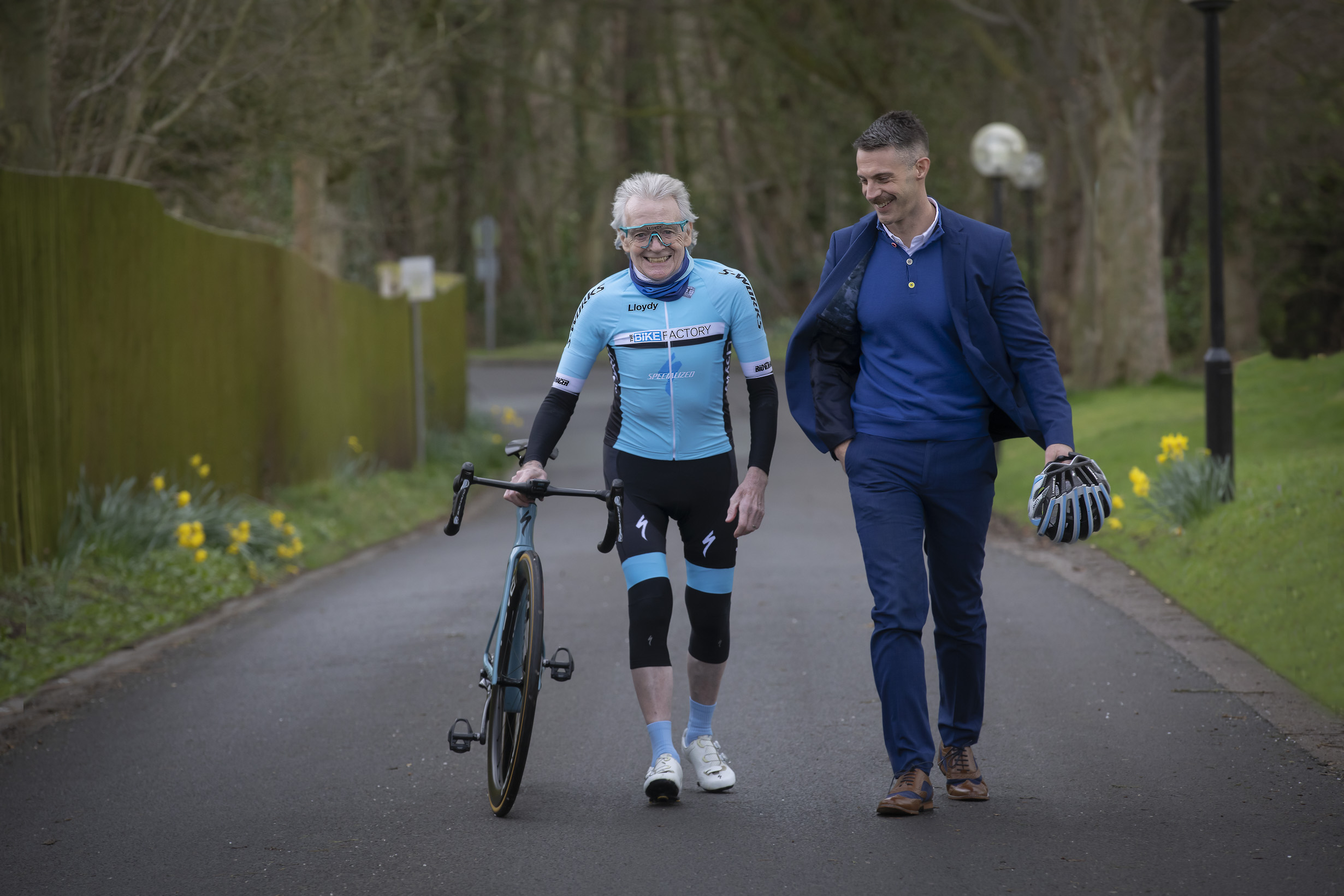 A Welsh legend of British cycling who rode at the Munich Olympics and went wheel to wheel with Tour De France winners is back on his bike again after a successful surgery to fix his pelvis.
Dave Lloyd, now 73, had his sights set on the sport's big time back in the 70s when he left his home to ride alongside greats like Eddie Merckx and Roger De Vlaeminck and leave two-time Tour De France winner Laurent Fignon trailing on the Isle of Man's famous TT circuit.
His pro racing career was cut short though by a heart problem and last year it looked like Dave, still riding 40,000 miles a year, might be forced off his bike forever by the double whammy of injury and blood cancer.
Dave, from Llanymynech, near Oswestry, who won 122 out of 130 races as an amateur after losing his pro licence because of that heart issue – he finished second in the other eight – hit a road sign 200 yards from his home in Parkgate, on the Wirral, 18 months ago.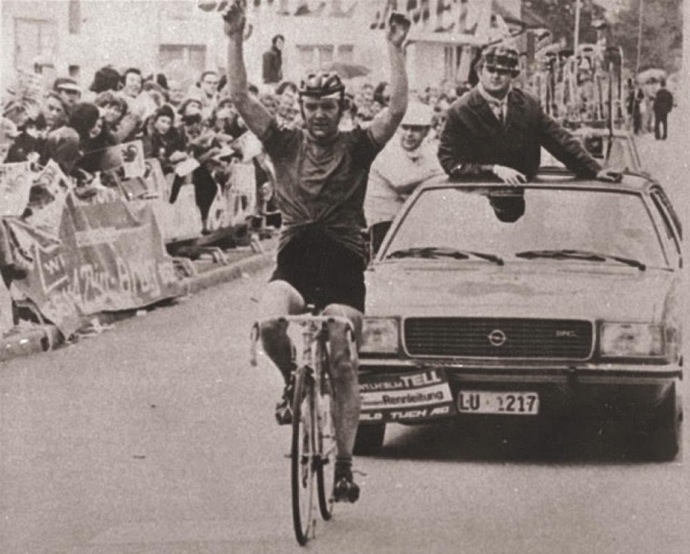 Crutches
He smashed the top of his left thigh, his elbow and broke his forearm in three places but had surgery and was back on his bike within months.
Within a year he needed crutches just to walk so again and had contracted blood cancer and non-Hodgkin's Lymphoma, which got into the bone of his right pelvis and caused it to collapse and with not just his cycling at risk but also his life.
Dave underwent a five-hour operation to rebuild the top of his right leg and his pelvis and to spent three days in intensive care.
The recovery he has made is "remarkable" according to surgeon Dr Alan Highcock.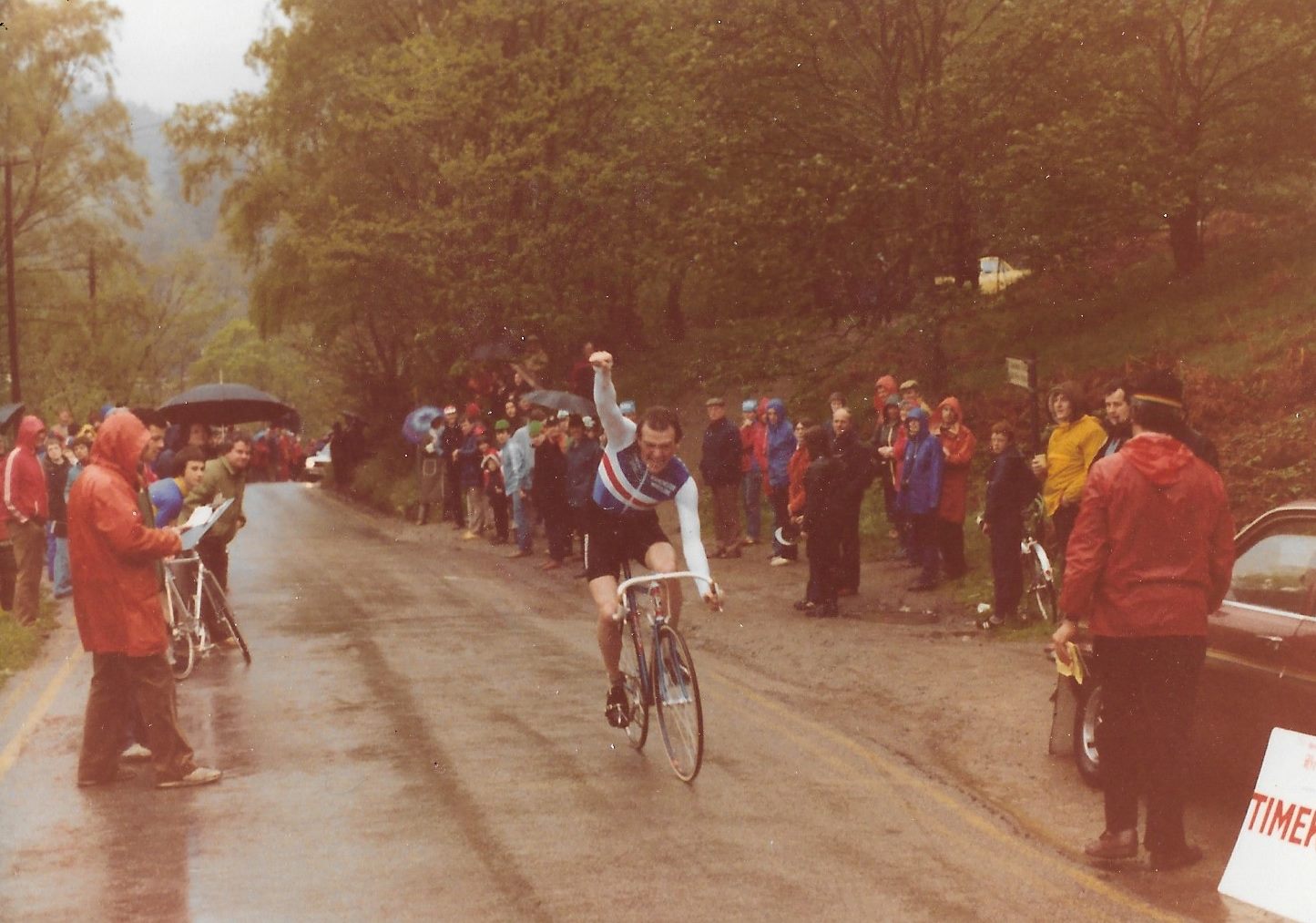 Serious
Dr Highcock said: "I first treated Dave for the injuries he received in the cycling accident but when he came in again on two crutches I knew it had to be serious.
"The X-ray we had done showed his pelvis had basically disintegrated – that's pretty unusual and I thought immediately it looked like a cancer so we had the tests done here at Spire Murrayfield and then got Dave over to Arrowe Park for the operation.
"It was a reconstruction of the pelvic bone because it had been destroyed by the lymphoma cancer, using a technique I'd learned in Toronto, and a hip replacement.
"It was a five hour operation during which we rebuilt the pelvis and fitted the hip joint into the reconstruction, but it was physiologically stressful for Dave, even as fit as he is, and we had to monitor him very carefully throughout.
"Because of the way Dave rides, he gets really low in the saddle, I used a special hip replacement called dual mobility that allows more movement – most people wouldn't need more than 100 degrees of flexion at the hip, but because Dave is a racing cyclist it allows him to get back into that tuck position when he's at speed.
"We're talking about someone who was top level at his sport and it's so satisfying to see him on his bike again because he could barely walk just three months ago.
"He lives for his cycling and is already back doing four hours on the bike a day on a trainer and he's started going out on the road again. That's remarkable because it was such complex surgery."

Big names
Cyclist Dave Lloyd has rubbed shoulders with the greats of the Seventies and could have finished fourth in the eight-day Tour of Switzerland, then the fourth biggest event of the cycling calendar after the Tour de France, the Giro D'Italia and the Vuelta de Espagna.
He said: "I won a stage and I was up with the leaders and could have finished fourth but I had orders to stand up in the saddle – to slow down – to wait for the team leader and I ended up seventh.
"But it was fantastic to be alongside the big names. I was cycling in a group with the great Eddie Merckx and Roger De Vlaeminck and Eddie offered me the can of Coke he was drinking from – I've still got it.
"Another great memory was winning a time trial on the Isle of Man TT circuit and beating Laurent Fignon who won the Tour de France twice.
"Now I'm just so grateful to Alan for getting me back on my bike. He's done an amazing job and with the weather warming up I'll soon be out there again, clocking up the miles."
---
Support our Nation today
For the price of a cup of coffee a month you can help us create an independent, not-for-profit, national news service for the people of Wales, by the people of Wales.