News
Welsh devolution gives French conservatives 'cold sweats'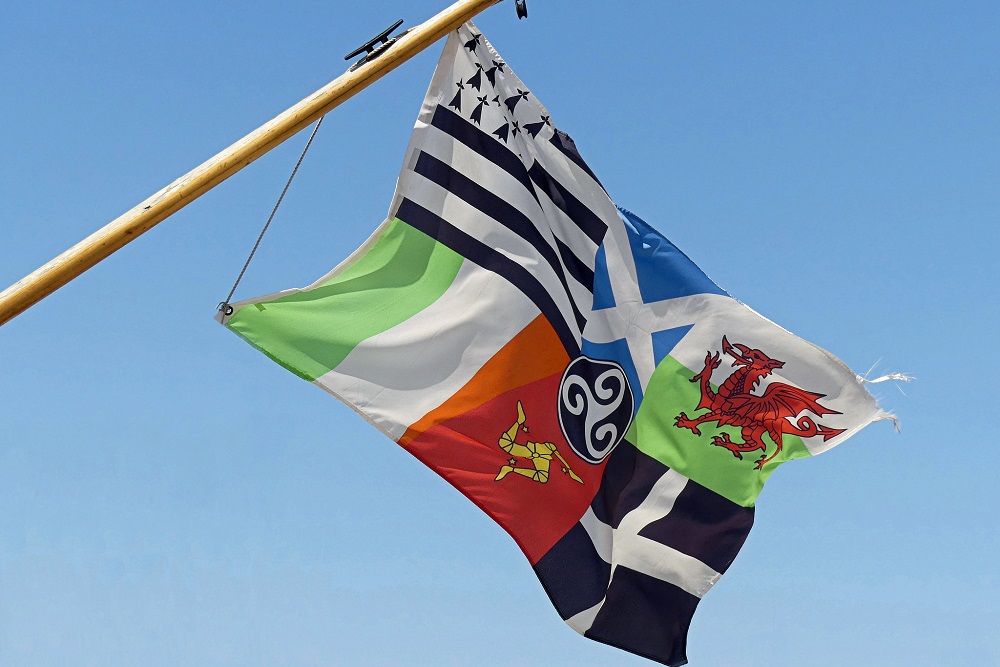 Luke James
Devolution was always meant to be a process not an event, but its development in Wales has been enough to give French conservatives "cold sweats", according to a new book.
In his polemical essay, "La France en Miettes" (France in Pieces), academic Benjamin Morel warns growing regionalism in Brittany, the Basque Country, Corsica and Alsace risks the break-up of France within 50 years, despite it remaining the most centralised state in Europe.
Wales, along with Scotland, Catalonia and Flanders, is cited as a cautionary tale in a call on his compatriots to "take seriously what is destroying our neighbours and risks eating away at us."
"A look elsewhere should give us cold sweats," writes Morel. "In Wales, autonomism grew substantially between 1997 and 2001 due to devolution. The percentage of Welsh people believing that Cardiff should make its own laws went from 19.6% in 1997 to 38.3% in 2001."
The 1997 referendum was organised "as a result of noise made the ethnoregionalists", he adds.
And, citing Boris Johnson's characterisation of devolution as a "disaster", Morel concludes: "That we commit the same errors as others, but twenty to thirty years later…when we know how that ends, is simply idiotic."

Celtic allure
As well as warning against following in Wales' footsteps at a political level, Morell argues France's minorities have imported cultural references from Wales, Ireland and Scotland to "give a more Celtic allure" and create what he calls a "Disneyland" identity.
The book, which has received significant coverage in the conservative media in France since its publication earlier this month, comes amid a debate about whether the French government should grant autonomy to Corsica and whether the number of regions should be cut.
An expert in French politics told Nation.Cymru its arguments are part of "an old tradition of French public law which can only conceptualise a particular version of the state."
"From this perspective, the modern nation-state is built on overcoming 'archaic' regional differences and promoting the general interest," explained professor Alistair Cole of the Hong Kong Baptist University, whose publications include a book on devolution in Wales and Brittany.
"What is shocking is not so much the diagnosis that multiple regional traditions exist in France, but the presupposition that this is negative and that their institutional expression should be strictly controlled."
The title of the book is a nod to a 1976 work by journalist Jean-Pierre Richardot, which warned conversely that France would disintegrate within a generation without substantial devolution.
Culture war
But its subheading, 'Régionalismes, l'autre séparatisme', is more significant. That is designed to bring national and linguistic minorities into the country's culture war over 'seperatism', according to professor Cole.
He said: "More worrying, in this book, is the linkage of this with the debate on 'separatism', by which Morel and others mean the threat to universal republican values from minority Muslim communities. Everything gets mixed up: dress codes, regional manifestations, languages."
The author revives traditional attacks. The Breton anthem, which is sung to the same tune as Hen Wlad Fy Nhadau and has similar lyrics, was the creation of Nazi collaborator and antisemite, François Jaffrenou, according to Morel.
That is contested. The Le Télégramme newspaper reported in 2010 that Jaffrenou was an "imposter" and credited the anthem to a Welsh missionary in Brittany, William Jenkyn Jones. A new version of the anthem was adopted as the official anthem of the Breton region in 2021.
More original were his claim that Chinese investment in the port of Brest is part of strategy to break-up of France stretching back to Soviet Union funding for nationalists in the 1920s, and a comparison between Breton leaders and authoritarian Turkish president Recep Tayyip Erdoğan for pursuing traditional architecture.
Cartoonish
"It's incredible to hear in 2023 such cartoonish and outdated remarks from a university professor," said Breton President, Loïg Chesnais-Girard, in a statement issued this week.
"As President of the Breton region who presented a version of the Breton anthem, created by the national orchestra of Brittany and made available to organisers of cultural and sporting events, I'm now almost descended from anti-Semites. I'm flabbergasted."
He argued that it was France's centralised system that responsible for dividing the country, saying of the Gilets Jaunes protests: "When promises aren't made a reality on the ground, when decisions appear further and further from reality, then yes, we have more and more difficulties to believe in the democratic organisation of the country.
"Instead of constantly looking for scapegoats and playing on fears, it's time to have a real debate about the institutions we need for the thirty years to come."
Brittany is currently one of 12 regions, which don't have any law-making or tax-raising powers but have responsibility over areas like transport and economic development.
The number of regions could be reduced as part of a major government reorganisation being planned by President Macron, it was reported this week.
The most radical option could see regions abolished entirely.
"While this is unlikely," said professor Cole, "it illustrates the tendency of Paris-based academic and political elites to consider regional expressions of identity as being against the modern State."
---
Support our Nation today
For the price of a cup of coffee a month you can help us create an independent, not-for-profit, national news service for the people of Wales, by the people of Wales.