News
Welsh Government accused of holding back statements from Covid inquiry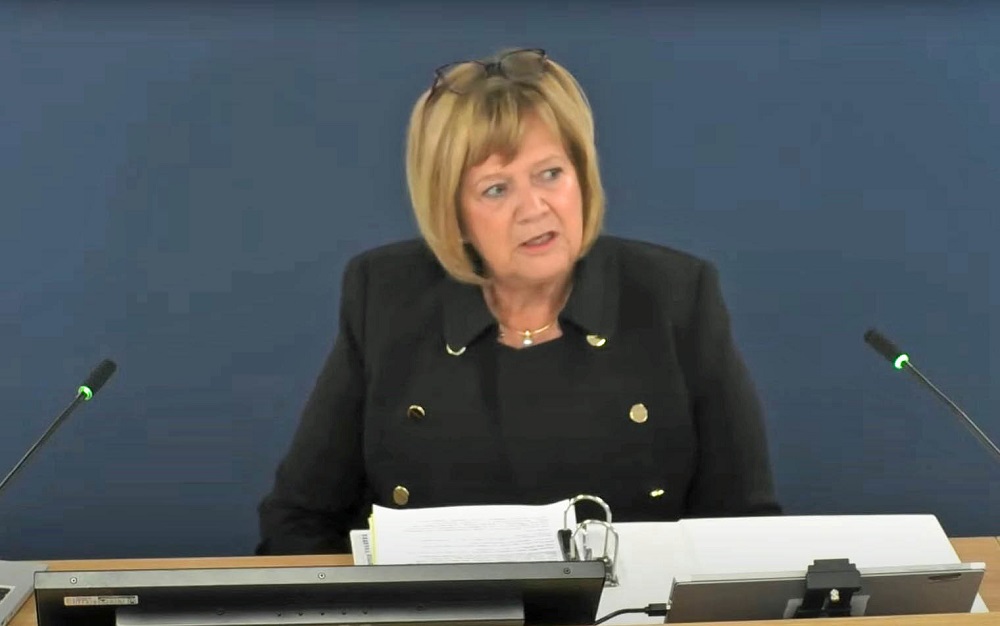 Martin Shipton
A barrister representing Welsh families whose relatives died after contracting the Covid-19 virus has criticised the Welsh Government for delaying the disclosure of witness statements to the public inquiry into the pandemic.
First Minister Mark Drakeford has refused to hold a Wales-specific inquiry but the Welsh Government's handling of the crisis forms part of the UK-wide inquiry chaired by retired Court of Appeal judge, Baroness Heather Hallett.
The inquiry is due to get formally under way in London in June, but at a preliminary hearing Kirsten Heaven, for Covid-19 Bereaved Families for Justice Cymru, said not a single Welsh witness statement had been disclosed to the group, making it impossible for it to fulfil its role as an accredited core participant in the inquiry.
Addressing the preliminary hearing this week, Ms Heaven said: "In two days the Cymru group and all other core participants must make submissions in writing as to what witnesses ought to be called to give evidence in Module 1 [of the inquiry]. It is impossible to see how this can be done properly or at all – and certainly in relation to Wales – when no witness statements have been disclosed, where we have very limited disclosure most of which makes no reference to names, and we have not been formally told where responsibility lies for the core decision making on Module 1 issues.
"It is now inevitable that the Cymru group will find it impossible to identify all relevant witnesses for your Inquiry to consider for Module 1.
" It is therefore of concern that we are three weeks away from responding to evidence proposals and we have not seen a single Welsh witness statement. In the circumstances it is not unreasonable for those whom I represent to feel that the inquiry has set them an unrealistic and impossible task.
"It is simply not realistic to expect bereaved individuals who have come together as a group to identify all the issues of concern to their nation, in this case Wales, in a matter of weeks or as now seems to be the case a matter of days. We also understand that it is now inevitable that disclosure will continue up until the day when the Module 1 hearings begin."

Failure
Addressing Baroness Hallett, Ms Heaven said: "As you have already stated you 'consider that Covid-19 Bereaved Families for Justice Cymru is best placed to assist the inquiry to achieve its aims by representing the collective interests of a broad spectrum of those bereaved by Covid-19 in Wales.
"This is no doubt in part because you have seen and recognised that the Cymru group have been tireless campaigning on all the issues that this Inquiry will consider, but particularly on the widespread failure of the Welsh Government and the healthcare system in Wales to prepare for a pandemic.
"As you also know Wales does not have its own public inquiry. Mr. Drakeford has consistently refused to establish a Welsh public inquiry on the grounds that the actions of the Welsh Government must be and will be scrutinised in detail alongside the actions of the UK Government and other devolved nations in this inquiry.
"This public inquiry and Module 1 is therefore the only opportunity for the bereaved people of Wales to seek to ask questions and seek answers and accountability on the issues of pandemic preparedness in Wales."
Ms Heaven said a further issue of concern was to seek to fully understand why the Inquiry found itself in this position generally and in relation to Wales.
Deeply concerning
She said: "It is deeply concerning to the Cymru group – as it is to all bereaved and non-state core participants – to learn … that significant delay in disclosure has been caused by the actions of certain state bodies who have apparently failed to provide you with the level of detail you require in a timely manner.
"The Cymru group consider that it is essential that the Welsh public are kept informed of the timeliness and adequacy of the cooperation received by this Inquiry from the Welsh Government witnesses. This is particularly important given what I said about the reliance placed on this Inquiry by the Welsh Government in their refusal to hold a public inquiry in Wales.
"The Cymru group notes that the Welsh Government started preparing for this public inquiry over 18 months ago. The Cymru group notes that at today's date three out of four of the witness statements prepared by the Welsh Government, including that prepared by Mark Drakeford, have still not been finalised and none of the Welsh Government statements have been disclosed.
"This is also the case for the statements made by the chief medical team for Wales. They are also still in draft form. This includes statements from Sir Frank Atherton [chief medical officer for Wales], Vaughan Gething [former Health Minister, now Economy Minister], Dr Andrew Goodall [formerly chief executive of NHS Wales, now Permanent Secretary at the Welsh Government] and Dr Quentin Sandifer of Public Health Wales.
"The only finalised Welsh Government related statements appear to be one from Chris Llewellyn [chief executive, Welsh Local Government Association] and one from Dr Andrew Goodall and they have not yet been disclosed. The statement from Dame Deirdre Hine [chair of the review into the 2009 swine flu pandemic] is also still in draft form.
"The Cymru group considers that it is simply unacceptable that the Welsh Government did not disclose all the documents they ought to have disclosed to this Inquiry in a timely manner."
Constructive
Lady Hallett responded:: "As you have obviously acknowledged, I welcome and encourage contributions from core participants. To date they have been extremely helpful and constructive, and very properly raised areas of concern. I do understand your particular concerns about, obviously, disclosure and the timetable and matters relating specifically to Wales and the Welsh Government.
"I remember vividly from my visit to Wales during the terms of reference consultation that there were issues that were very specific to Wales, as indeed there will be issues specific to Scotland and Northern Ireland. So I do understand what you're saying, and I will address the concerns with the inquiry team, and I hope that we'll be able to allay any concerns in good time."
Lead counsel to the inquiry Hugo Keith KC told the hearing: "Covid-19 Bereaved Families for Justice Cymru andNorthern Ireland Covid-19 Bereaved Families for Justice point out that they've received some exhibits without the accompanying statements.
"The reason for this will have been that, for whatever reason, the statements were not ready to be disclosed but their accompanying exhibits were, and so rather than holding up the disclosure of the exhibits, the Inquiry would have held back the statements until the disclosure process was complete, so the exhibits were provided unaccompanied, as it were.
"I believe that the statements relating to those exhibits either have been or will very shortly be disclosed."
A Welsh Government spokesperson said: "We continue to engage fully with the inquiry to ensure our actions and decisions are fully and properly scrutinised. We have no control over the process by which the inquiry provides disclosure to others. Timings, in particular, are within the sole preserve of the inquiry."
---
Support our Nation today
For the price of a cup of coffee a month you can help us create an independent, not-for-profit, national news service for the people of Wales, by the people of Wales.