News
Welsh Government accused of 'whipping' MSs to prevent rebellion over 20mph vote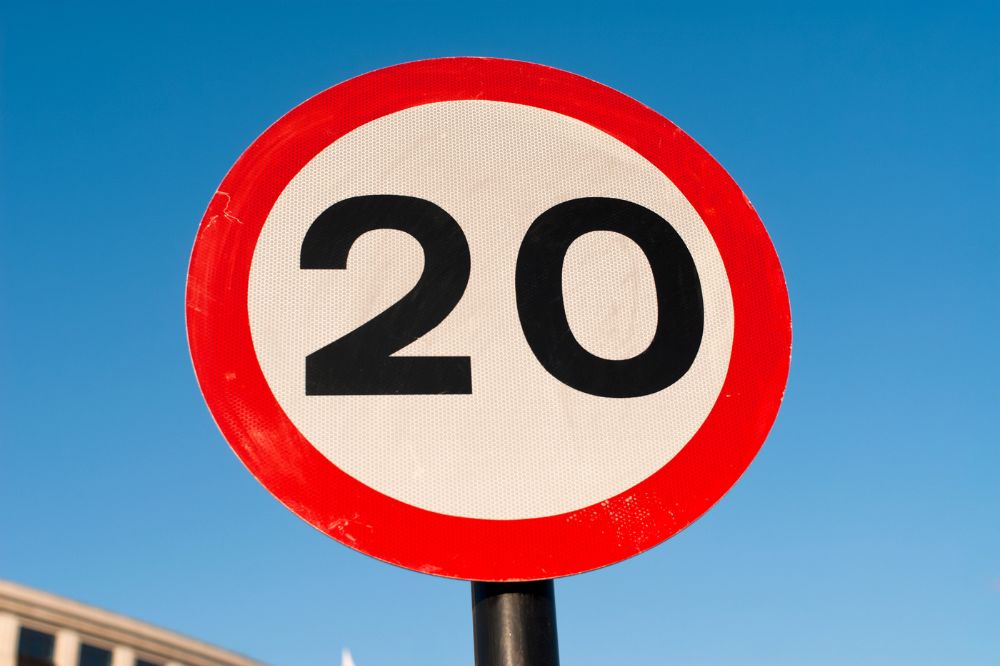 Emily Price
The Welsh Government has been accused of "whipping" MSs to prevent a potential rebellion on the introduction of the new 20mph default speed limit next weekend.
On Wednesday (September 13) the Welsh Conservatives plan to force a vote on the new default speed limit which will see restricted roads change from 30mph to 20mph.
A senior Tory source told Nation.Cymru that some Labour and Plaid Cymru backbenchers are unhappy with the new regulation and if there was a free vote on the policy, some would vote with the Welsh Conservatives to stop the limit coming into force.
The insider said: "In the conversations I've had, I know there are Labour backbenchers who aren't happy with this regulation. I know there are members on the Plaid benches who aren't happy with this regulation too.
"But we'll have to see. Politics is very fickle and what members say in private and what members do on the day is a different thing. We will have to wait to see what happens on Wednesday.
"I think if the Labour Party want to be honest and ask their backbenchers for a truthful answer, they should make it a free vote and not whip members. But that will be for the government to decide whether they want to whip their members on this or not."
Wales will be the only UK nation to implement a 20mph default speed limit and the Welsh Government expects it to result in 40 percent fewer road collisions, saving six to 10 lives every year and avoiding 1,200- 2,000 people being injured.

Pilot
Last week on a visit to one of the first areas in Wales to pilot the regulation, the First Minister, Mark Drakeford described the impact of the new speed limit as the "biggest step-change in community safety in a generation."
The Welsh Conservatives have been campaigning against the new policy after U-turning on their previous support for it.
The Tory source argued that the party hadn't U-turned, but said it was more the case that some members had "changed their minds".
The source said: "We support the move for a 20mph speed limit outside public places, schools and hospitals. But on certain roads there needs to be local consultation on how this is done.
"It should be up to communities to decide if they want 20mph limits and not for the Welsh Government to come in and tell people there will be 20mph default limit on these roads.
"There was a free vote on this originally and we haven't U-turned, members changed their minds and some members weren't in the Senedd back then. The view of the current Conservative group is very different to back then and we don't want this blanket approach. 
"We support the regulation in places where there are mass public gatherings but we don't want the limit defaulted across Wales. I think that's always been our clear position, I don't think we've changed that much on it and I think during the original vote this was said at the time."
The Welsh Conservatives have claimed that the new speed limit will cost the economy in Wales billions of pounds.
But speaking at a Welsh Government press conference on Monday (September 11) Mark Drakeford said although there will be a one off cost of £32m, the road safety reform would save the NHS three times as much every year.
The senior Tory insider told Nation.Cymru: "I think it's been very interesting that the minister in charge of all this has been dropped from any of the PR. We've seen Julie James leading on it now and the first minister.
"That's quite telling in itself that they are trying to distance this from Lee Waters who is the minister who has been trying to deliver this regulation. It's interesting how the government is trying to distance this from the minster who brought this through in a quite a toxic way."
In the Senedd on Wednesday, the Welsh Conservatives will take part in an opposition debate, forcing a vote for 20mph default speed limit regulations to be repealed before they come into force.
---
Support our Nation today
For the price of a cup of coffee a month you can help us create an independent, not-for-profit, national news service for the people of Wales, by the people of Wales.