News
Welsh Government criticised as GP leaders call off pay talks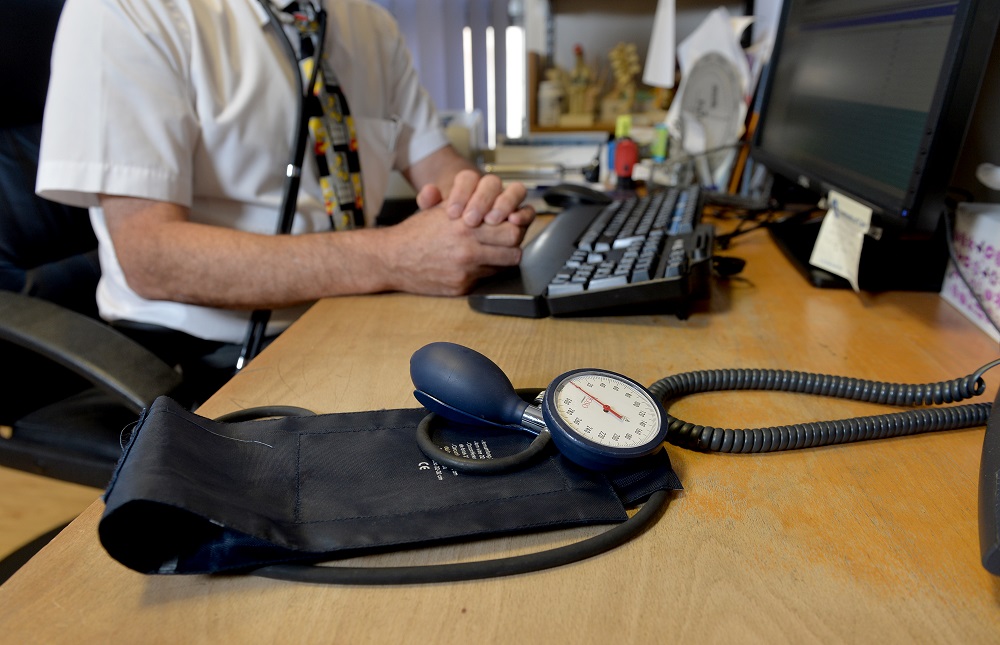 Emily Price
Doctors have issued a stark warning about the future of general practice in Wales as GP pay negotiations fail to reach a conclusion.
Contract negotiations between the Welsh Government, NHS Wales and BMA Cymru Wales's GP Committee (GPC Wales) ended this week without a resolution.
Calls have been made for the Welsh Government to "take radical action" in order to face up to the long-standing problems within Wales' NHS.
Dr Gareth Oelmann, chair of GPC Wales, sent an open letter to GPs across Wales announcing the development which said: "The financial settlement on offer from Welsh Government did not match our reasonable expectation of an uplift to the contract value that would help to counter the damaging impact of soaring inflation on practice costs and staffing expenses.
"With no credible financial offer on the table and no tangible mitigations offered, prolonging the negotiation process would be futile. Unless there are any new and significant proposals brought to the table by Welsh Government, we do not foresee any further discussions on this year's contract.
"Our Save Our Surgeries campaign lays bare the impact of long-term underinvestment in general practice and its consequent impacts upon workload, workforce and wellbeing. Despite the remarkable efforts of hardworking GPs in Wales, 80% fear they are unable to provide quality and safe care to patients due to their excessive workloads, diminishing workforce, and the rising demands on the service.
"We entered into negotiations in good faith, giving Welsh Government the opportunity to address these longstanding issues. We had hoped that through the contract negotiation process, we would reach a settlement that would put general practice in Wales on the right track.
"It will therefore be particularly galling to the profession across Wales that there is nothing resembling a 'rescue package' for general practice on the table. We have been absolutely clear that practices and patients will suffer because of it. We have urged the Welsh Government to reconsider and come back to the negotiating table with a credible offer that provides security and sustainability for practices and patients alike."
The letter ended offering support to GP practices with guidance on how to prioritise safe patient care and steps to take before closing a surgery and handing back a contract to a health board.

Shortages
Plaid Cymru spokesperson for health and care, Mabon ap Gwynfor MS said the NHS is at "breaking point" and the Welsh Government should ensure hard working staff have fair pay and safe working conditions.
He said "If government is to ever have a chance at dealing with long waiting times and the severe shortage of GPs, they need the people there to do it.
"The latest news from BMA Cymru that the latest contract negotiations have failed needs to be a wake-up call for Welsh Government, who need to be prepared to take radical action if they are truly committed to facing up to the long-standing problems within our NHS.
"Our GPs are suffering from real burn out, and in rural Wales many are single practices. We cannot afford to lose more GPs, and it is irresponsible in the extreme on behalf of the Government to fail to reach a mutual understanding.
"We cannot be in a position where Health Boards end up managing more of our GP practices as it would mean employing twice as many GPs than what we currently have. Such a scenario is completely unsustainable. This is why it's incumbent on the Government to make a reasonable offer and ensure that our communities have the GP cover they need.
"Plaid Cymru stands with every worker fighting for fair pay and working conditions. Nobody wants workers to be put in a position where they feel they have no option but to take industrial action, but it's all too often a last resort from dedicated staff who have patient safety at the heart of their actions.
"Staff and patients alike need to know why they should have any confidence in the Welsh Government's ability to improve delays, support our workforce, and to provide the stability and sustainability that our health and care service so desperately needs. Let's not forget that this happened on Labour's watch."
Rescue package
Commenting on the announcement, Dr Gareth Oelmann said unless the Welsh Government commits to a rescue package that supports GPs and their patients then the GP crisis will only deepen in Wales.
He said "The unsustainable pressure facing GPs is felt up and down the country. We have heard from GPs who have been unable to recruit permanent staff for years on end, examples of extreme burnout causing hospitalisation and a rising number of surgeries having to close their doors as they struggle with bills and staffing expenses, leaving thousands of patients having to be treated elsewhere.
"There have been 84 surgery closures in the last decade. That's 18% fewer surgeries available to patients with GPs taking on an unmanageable 32% more patients each.
"General Practice does not have sufficient funds for workforce, premises or services to meet the growing needs of patients. This is already undermining patient safety, and we are clear, without investment from Welsh Government, the future of the service is at real risk of collapse."
The Minister for Health and Social Services, Eluned Morgan, said: "I understand the strength of feeling among GPs about the need for a pay offer that reflects the pressures they are under and the impact of the cost-of-living crisis.
"Our offer, was made as part of the annual contract negotiations which includes efforts to modernise services and is all we can afford as a result of tight budgets brought about by economic mismanagement by the UK Government and high levels of inflation.
"Without additional funding from UK Government, we are not in a position to currently increase that offer. We will continue to press them to pass on the funding necessary for full and fair pay rises for public sector workers.
"We remain committed to working with unions and we are available for further talks with the General Practitioners Committee Wales at any stage."
---
Support our Nation today
For the price of a cup of coffee a month you can help us create an independent, not-for-profit, national news service for the people of Wales, by the people of Wales.