News
Welsh Government criticised for 'confusing' rollout of new 20mph default speed limit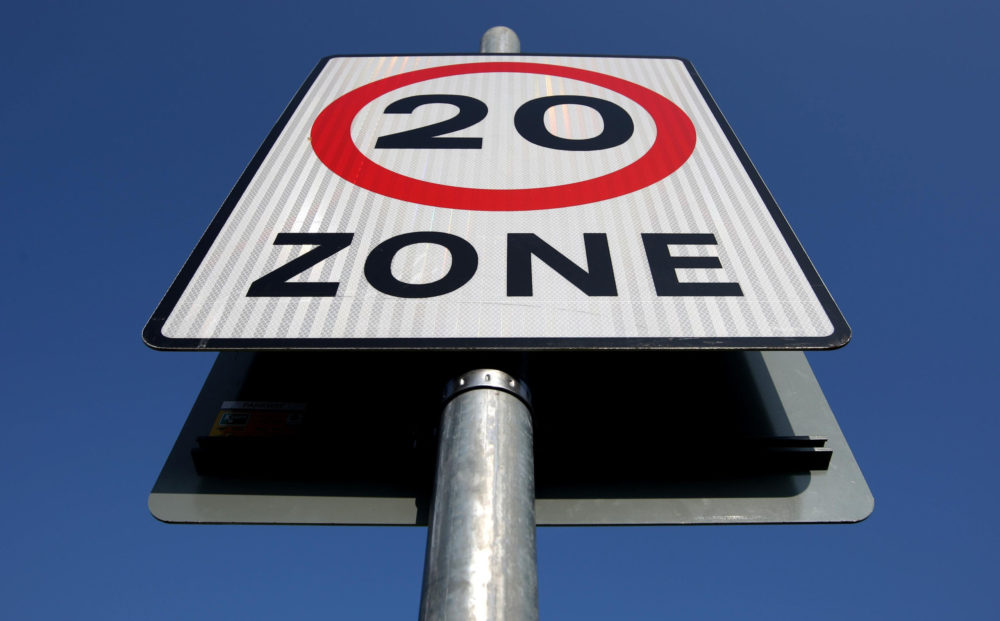 Richard Evans, local democracy reporter
The Welsh Government has been criticised for a "confusing" rollout of the new 20mph default speed limit.
Former Denbighshire Council leader Cllr Hugh Evans believes the Welsh Government has put unfair pressure on local authorities to deliver the policy and claims drivers have been left "frustrated".
The new law came into being on Sunday, meaning all 30mph roads are now 20mph, unless they are included in a small number of roads exempt from the legislation.
The Welsh Government hopes the new law will save lives, but many drivers aren't happy with the speed restriction.
A petition to the Senedd has already gained nearly 150,000 signatures, demanding the law is scrapped.
And Cllr Evans has criticised the rollout of the scheme in Denbighshire.
He said drivers were left flummoxed due to signs being put up late.
He claimed signs were not put up on time on the A525 and between Ruthin and Llanfair Dyffryn Clwyd.
"On Sunday morning between Llanfair and Ruthin, it was 20mph on the road, but the sign said 30mph," he said.
"They've since now changed the sign to 20mph.
"There should have been a better plan.
"It should have been better coordinated, and there should have been more thinking about how this was going to be rolled out.
"I think the Welsh Government has forced local authorities to use restricted resources to deliver their policy.
"There are examples (of roads) across the county where the public are confused.
"It is not clear as to whether a road is 20 or 30mph.
"They've changed their signs on the Sunday because they've been under pressure to do this.
"I'm concerned about the pressure that's been put on local authorities although I can only speak for Denbighshire.
"The pressure being put on councils is unacceptable."
He added: "There is frustration, isn't there?
"It is confusing in terms of where the new speed limit applies and where it does not.
"I can agree with it in really urbanised areas, outside schools, within towns, but the limit has been extended beyond villages. I think it is lazy politics."

Working hard
A spokesman for Denbighshire County Council said: "Following the rollout of the Welsh Government's default 20mph speed limit on Sunday, our contractors along with other Welsh local authorities are working very hard to get all the appropriate signage in place as soon as they can, with over 500 signs being changed in Denbighshire alone.
"A lot of this work has already been completed across the county routes affected by the changes brought in by the Welsh Government, and we expect the majority of the work to be completed [today], including work on the A525.
"However, the section of the A525 near Aldi in Ruthin will remain 30mph as an exception to the default 20mph speed limit.
"There is also an exception on the A525 where it enters Rhyl past the Clwyd Retail Park."
He added: "We would encourage residents to visit the Welsh Government's online page on the new 20mph limit for further information and to view a digital map of all areas in Wales affected by these changes."
A Welsh Government spokesman said: "We recognise this is a big change, and inevitably we will face some challenges; however, the evidence is very clear – slower speeds save lives and helps create safer communities for those that live there.
"The new 20mph default speed limit in Wales is estimated to save up to 100 lives in its first decade and help avoid 20,000 casualties."
---
Support our Nation today
For the price of a cup of coffee a month you can help us create an independent, not-for-profit, national news service for the people of Wales, by the people of Wales.