News
Welsh Government criticised for watering down land management payments to farmers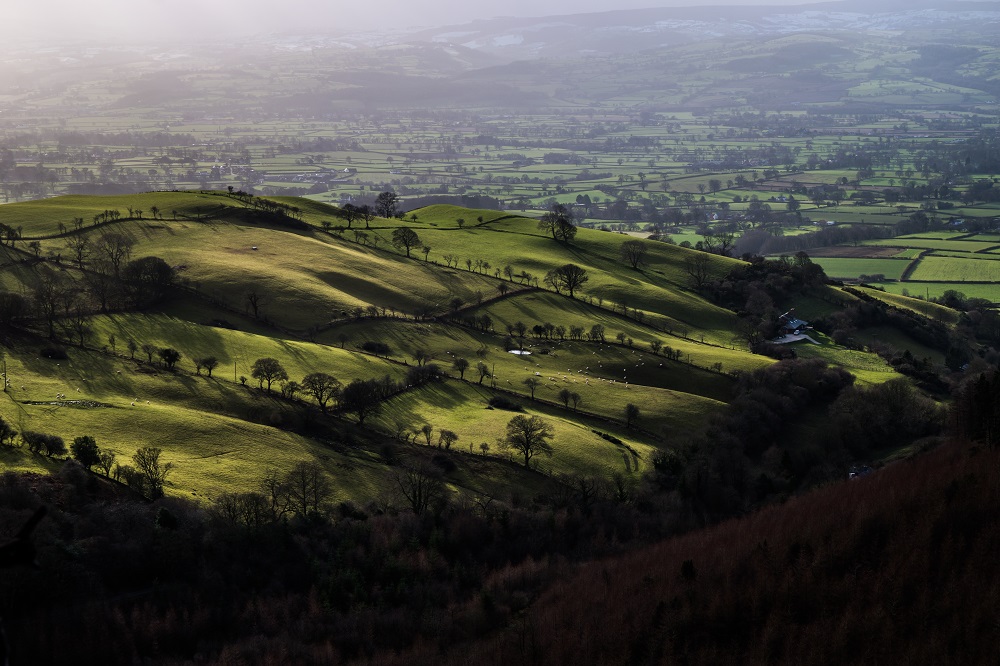 Emily Price
The Welsh Government is facing criticism over a new agri-environment payment scheme which could see farmers receive 45% less on average than the previous mainstream land management scheme.
Glastir Advanced, Glastir Commons and Glastir Organic previously paid Welsh farmers for environmental land management but in July it was announced these contracts will end on 31 December 2023.
The new Sustainable Farming Scheme (SFS) will replace previous Glastir contracts but it is not set to be rolled out until 2025.
In order to bridge the gap, the Welsh Government announced it would launch the Habitat Wales Scheme and applications were opened to eligible farmers last week.
These schemes form part of the Welsh Government's response to the nature emergency and offers farmers payments to help them maintain and increase the area of habitat land under management across Wales.
Minister for Rural Affairs, Lesley Griffiths said the new payment scheme would provide a "seamless transition" between the the old Glastir scheme and the future SFS.
However, the Welsh Conservatives say the previous scheme should have just been extended as the Welsh Government's attempt to bridge the gap will see more farmers apply for a smaller pot of money.
It's feared that farmers who receive less financial support may be pushed to use more intensive practices as they seek to maintain their income which could lead to damage to the environment.
In a statement released on Friday (September 29), Ms Griffiths warned that the Welsh Government is facing an "incredibly difficult financial situation" which is having an impact "across all portfolios".
She said this was due to "very high inflation and energy prices and the mismanagement of the economy by the UK Government".
Wales Environment Link criticised the new payment scheme saying it will offer 45% less compared to habitat payments in Glastir Advanced and will offer no support for whole-farm organic management.
A WEL spokesperson said: "We are very concerned that the reduction in payment rates – coupled with the ongoing uncertainty about the SFS – may place wildlife habitats at risk, if farmers seeking to maintain their incomes during these challenging times, have no choice but to move away from nature-friendly farming practices.
"An effective and popular agri-environmental scheme is a vital tool in helping Wales meet its nature, climate and sustainable food production commitments. As such we urge Welsh Government, as a matter of urgency, to clarify how the reduced payments in the Habitat Wales Scheme will provide adequate support for farmers to continue to manage their land for public benefit."
Soil Association Cymru branded the new scheme as "alarming" and said the Welsh Government was at risk of "losing the support" of farmers.
Andrew Tuddenham, Soil Association Cymru said: "Nature and farming can thrive together, but Welsh Government have a crucial role to play in helping farmers adopt nature-friendly practices across their entire farms.
"Organic farmers have some 50% more wildlife on their farms, showing a practical and better way. However, the interim Habitat Wales scheme lacks comprehensive support for organic farming and offers lower payment rates for habitats.
"I fear that this may have the unintended effect of pushing some farmers into more intensive practices as they seek to maintain their income, damaging the environment when it needs urgent repair."

"Worse off"
Shadow Minister for Rural Affairs and Welsh Language, Samuel Kurtz said the Habitat Wales Scheme will make environmental ambitions harder to achieve and farmers will be worse off.
He said: "There is naturally a lot of anxiety in the agricultural industry with the end of the Glastir Schemes and the introduction of a brand-new interim scheme.
"My preference was always for Glastir to be extended until the Sustainable Farming Scheme was launched in 2025, giving certainty and continuity to Welsh farmers. The Welsh Government have taken a different approach and farmers will be worse off because of it.
"The new Habitat Scheme will see more farmers applying for a smaller pot of money. The consequence is that some farmers will go without support for agri-environmental schemes, meaning environmental ambitions will be harder to achieve."
A Welsh Government spokesperson said: "The key principle of Habitat Wales is all eligible farmers can apply, this includes providing an opportunity for farmers without a Glastir contract. Revised assumptions on the impact of management requirements on habitat land were used in calculating the rates. Arable options, particularly those favouring organic farmers, are available through the Growing for the Environment scheme.
"The Habitat Wales scheme is open now so farmers who are interested can see the scheme details and proposed payment rates and apply, ready for contracts to begin in January.
"The scheme is an important part of our response to the nature emergency. It offers an opportunity to maintain and increase the area of habitat land under management across Wales. It will ensure the work which has taken place through Glastir will continue and is extended as we work towards the introduction of the Sustainable Farming Scheme in 2025.
"We have made clear the incredibly difficult financial situation we are facing. Our financial position is up to £900m lower in real terms. We have been working throughout the summer to do everything we can to mitigate these budgetary pressures. Once this work has been completed, we will be in a position to confirm the budget for the Habitat Wales scheme."
---
Support our Nation today
For the price of a cup of coffee a month you can help us create an independent, not-for-profit, national news service for the people of Wales, by the people of Wales.